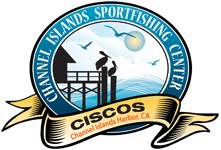 Back Home
Intrepid - San Diego , CA


Hi Gang,

We arrived back to port this morning at 0530 under clear skies. After weighing the big ones at the scale, we ended up catching 7 cows up to 271.7#'s. Our jackpot winners go as

Click Here...
Posted at 8:35 AM on 02-11-2018 by shoffman.



H&M Landing trips!
H&M Landing - San Diego, CA
Captain Mike Franchak and his crew on the Relentless took 19 anglers down to Mexico for a 2-1/2 day trip this past weekend returning with 95 Yellowtail, 95 Reds and 190 Rockfish!!! The Daiwa Click Here...
Posted at 3:21 PM on 02-20-2018 by H&M Landing

Tuesday
Fisherman's Landing - San Diego, CA
February 20th 2018 Join us for our first ever Halibut Tournament aboard the Dolphin ! The competition will run every Wednesday from Jan 3rd - Feb 28th and will replace normal 1/2 day trips on that Click Here...
Posted at 6:15 AM on 02-20-2018 by Fishermans Landing Staff

The Relentless! (WOW)
H&M Landing - San Diego, CA
The Relentless held up to their name this past weekend! Captain Mike Franchak and his crew on the Rentless took 19 anglers down to Mexico for a 2-1/2 day trip this past weekend returning with Click Here...
Posted at 1:48 PM on 02-19-2018 by H&M Landing

Monday
Fisherman's Landing - San Diego, CA
February 19th, 2018 February 18th, 2018 The Dolphin AM trip returned with 53 Sandbass, 15 Calico Bass, 15 Sculpin and 1 Halibut for 39 anglers. The PM trip returned with 94 Sand Bass, 26 Calico Bass, and Click Here...
Posted at 6:59 AM on 02-19-2018 by Fishermans Landing Staff

Cisco's Report for Sunday 2/18/18
Channel Islands Sportfishing Center - Oxnard, CA
Fish Count: 1 Boat and 18 Anglers 1 Calico Bass, 41 Halfmoon Perch and 1 Blacksmith Perch. For a detailed boat by boat count, Click Here--> http://www.channelislandssportfishing.com BOOK ONLINE at https://ciscos.fishingreservations.net/sales/ RESERVATIONS Click Here...
Posted at 5:20 PM on 02-18-2018 by Channel Islands Sportfishing Center Staff

GREAT YELLOWTAIL FISHING!
H&M Landing - San Diego, CA
Great Yellowtail fishing on the Mustang! The Mustang returned this morning from their 1-1/2 day with LIMITS of Yellowtail (125). The next Mustang trips are scheduled to depart Wednesday and Friday night at 7 Click Here...
Posted at 2:31 PM on 02-18-2018 by H&M Landing

1/2 Day Yellowtail on the New Seaforth
Seaforth Sportfishing - San Diego, CA
UPDATE 4:30pm - Captain Cameron aboard the San Diego finished their full day trip to the Coronado Islands with 7 Yellowtail, 9 Bonito and 95 Rockfish! The next available trip aboard the San Diego Click Here...
Posted at 1:45 PM on 02-18-2018 by Seaforth Staff

<< PREVIOUS NEXT >>