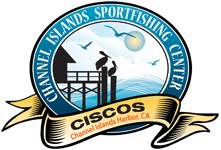 Upper Owens River Fish Report
Sierra Drifters - Mammoth Lakes , CA


Sub-zero air temps will greet you in the mornings, with highs barely reaching the mid-twenties. It is forecast to be cold and windy for another week. Numbers have plunged recently. Water conditions have actually been favorable

Click Here...
Posted at 9:23 AM on 02-22-2018 by brian.



On time
Royal Star - San Diego, CA
Looks like about 13:00 - 13:30 arrival at the Cape today where we'll spend a couple hours gathering up our group of anglers before heading for the promised land's south southwest. In rapidly improving sea Click Here...
Posted at 6:24 AM on 02-24-2018 by Tim Ekstrom

Saturday
Fisherman's Landing - San Diego, CA
February 24, 2018 Join us for our first ever Halibut Tournament aboard the Dolphin ! The competition will run every Wednesday from Jan 3rd - Feb 28th and will replace normal 1/2 day trips on that day. The Click Here...
Posted at 4:09 AM on 02-24-2018 by Fishermans Landing Staff

Definite Go Departing at 7 PM
Pacific Queen - San Diego, CA
Captain Gavin Harbour called in at 9:45 AM with an audio announcement from the Pacific Queen out of Fisherman's Landing. We have a Baja Coastal trip departing at 7 PM. We will be Click Here...
Click here for the

audio report.
Posted at 10:14 AM on 02-23-2018 by Gavin Harbour

Rolling along
Royal Star - San Diego, CA
So far so smooth though it appears that change for the worse is soon due to come. Not that it will harass us much, heading down with it is far better than the opposite, but Click Here...
Posted at 6:09 AM on 02-23-2018 by Tim Ekstrom

Friday
Fisherman's Landing - San Diego, CA
February 23, 2018 February 22, 2018 The Dolphin AM trip called in with 18 Sandbass, 3 Calico Bass and 1 Sculpin for 22 anglers. The Dolphin PM trip finished with 22 Sandbass and 6 Calico Bass for 11 anglers. Join Click Here...
Posted at 5:15 AM on 02-23-2018 by Fishermans Landing Staff

3/4 day Trips Every Day!!
Stardust - Santa Barbara, CA
ARE YOU READY?!?!?! It's been a long 2 months and I'm sure you're itchin to go Fishin. Our crew and new bait tank are ready for you, WHAT ARE YOU WAITING FOR? We are a Click Here...
Posted at 10:03 PM on 02-22-2018 by Jamie Diamond

Yellowtail on the San Diego
Seaforth Sportfishing - San Diego, CA
The San Diego finished their full day trip with 16 Yellowtail, 50 Vermilion Rockfish, and 22 Rockfish for their 10 anglers on Thursday! The next available trip aboard the San Diego will be departing Click Here...
Posted at 5:02 PM on 02-22-2018 by Seaforth Staff

<< PREVIOUS NEXT >>