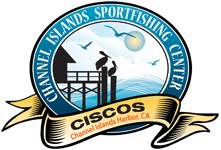 Huge Day
Intrepid - San Diego , CA


Captain Sam Moore checked in this evening after a huge day at the Hurricane Bank. They had 8 or 9 Fish over 200#'s for the day. That brings their count to 18 over 200#'s for

Click Here...
Posted at 6:57 PM on 01-18-2018 by shoffman.



CISCOS DAILY FISH REPORT
Channel Islands Sportfishing Center - Oxnard, CA
Today's Fish Count: 2 Boats and 82 Anglers 1 Yellowtail, 6 Halfmoon Perch, 5 Calico Bass and 2800 Sanddabs For a detailed boat by boat count, Click Here--> http://www.channelislandssportfishing.com BOOK ONLINE at https://ciscos.fishingreservations.net/sales/ RESERVATIONS & GENERAL QUESTIONS (805) 382-1612 *All boats Click Here...
Posted at 5:11 PM on 01-21-2018 by Channel Islands Sportfishing Center Staff

Great Lobster Hooping!
H&M Landing - San Diego, CA
The Mustang is departing Friday night for a 1-1/2 day trip fishing for Bluefin and Yellowtail! (No passport required.) Book Now! Great Lobster Hooping last night on the Jig Strike! Book Now! 27 nice ones Click Here...
Posted at 3:49 PM on 01-21-2018 by H&M Landing

Sunday Report
Point Loma Sportfishing - San Diego, CA
The Daily Double called in with 4 Sand Bass, 2 Calico Bass, 1 Sculpin and 1 Halibut for their am 1/2 day trip. The New Lo-An has 1.5 day trips departing on Monday (1/22), Wednesday (1/24) Click Here...
Posted at 3:06 PM on 01-21-2018 by Big Hungry

ALMOST THERE
Independence - San Diego, CA
Well we've been traveling and rigging the past few days and we are ready for arrival tomorrow to do battle with the Giants. Our host Brian Porter has been doling out some great fishing swag Click Here...
Posted at 10:31 AM on 01-21-2018 by Jeff DeBuys

Sunday
Fisherman's Landing - San Diego, CA
January 21, 2018 Join us for our first ever Halibut Tournament aboard the Dolphin ! The competition will run every Wednesday from Jan 3rd - Feb 28th and will replace normal 1/2 day trips on that day. The Click Here...
Posted at 5:25 AM on 01-21-2018 by Fishermans Landing Staff

Saturday
Fisherman's Landing - San Diego, CA
January 20, 2018 January 19, 2018 The Dolphin AM caught 21 Sand Bass for 15 anglers. The Dolphin PM caught 40 Sand Bass, and 2 Sculpin for 9 anglers. The Pacific Queen returned this morning from their 1.5 day trip with 54 Bluefin Click Here...
Posted at 5:19 AM on 01-20-2018 by Fishermans Landing Staff

Fun
Intrepid - San Diego, CA
Sam reported 20 fish today with 4 more cows...Steady as she goes... Click Here...
Posted at 7:40 PM on 01-19-2018 by Intrepid Sportfishing

<< PREVIOUS NEXT >>