Royal Polaris Fishing Report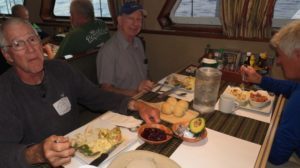 by Royal Polaris Crew
3-31-2018
(619) 226-8030
Website

Hello Foodies!

Royal Polaris crew and JB's Line One Fishermen Fish and Eat! We are very simple creatures! Hee Hee!

I mean to say when we are not fishing, preparing to fish, dreaming of fishing or telling fish stories we like to eat fish or anything else like ICE CREAM we love ice cream! Ha Ha

Thank goodness we have JERRY BROWN LINE ONE SPECTRA, it keeps us reeling and working off that last meal or snack we just devoured!

ROYAL POLARIS has great CHEFS! This trip Mark and Dave are taking awesome care of us! Thanks guys!

We love sunset and sunrises too! it means more food!


< Previous Report
Next Report >
Royal Polaris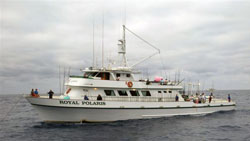 < Previous Report
Next Report >