Royal Polaris Fishing Report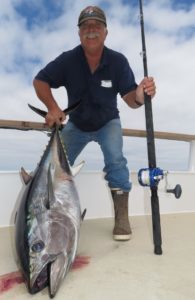 by Royal Polaris Crew
4-2-2018
(619) 226-8030
Website

Howdy Gang!

The township of Royale was attacked by a band of angry savage Bluefin Tuna today! Costable Burnide had no choice but to deploy the Jerry Brown Line One Posse to save the day! Retired cornel Ron (RL) Lewis, Sheriff John Collins and Deputy Joe Amagrande led the retaliation. Ranger (man in black) Kirk McCoy got two of the nastiest intruders to take JERRY BROWN's 200 buck reward! Even reverend Bruce Posthumus captured, scolded and released three of the angry bandits. Undertaker Mike Caprarelli and his grave digging side kick Max Balmforth destroyed the largest 132 pound monster in town. Hired guns Rocky Opliger and Allen (slow hand) Hartman got into the action too! Vaquero Manuel Angelo punished two the ruthless bastards. Cowboy Craig (quick draw) Miller got two of the rangy bandits. Rough rider Steve Emmert bagged a thug and even Doctor Joe Horejsi got into the action! After the town was safe all the men were treated to a fine meal, Captains crab salad for lunch and Prime rib for dinner! good going fellas!

On a serious note! We had a great trip from beginning to end! Thanks JERRY BROWN!, Don Burnside and all the JERRY BROWN LINE ONE Players for riding the majestic ROYAL POLARIS! See you in January for the JERRY BROWN LINE ONE 1 trip!!!

ALWAYS USE JERRY BROWN LINE ONE SPECTRA FOR A GOOD TIME and a CAPTURED TUNA!


< Previous Report
Next Report >
Royal Polaris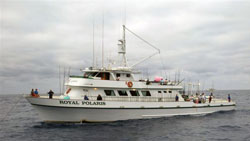 < Previous Report
Next Report >
More Reports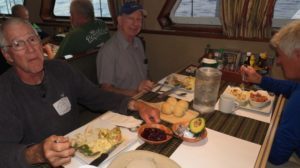 3-31-2018
Hello Foodies! Royal Polaris crew and JB's Line One Fishermen Fish and Eat! We are very simple creatures! Hee Hee!......
Read More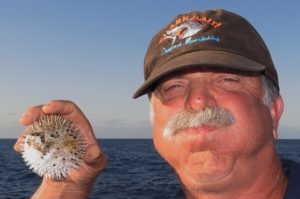 3-30-2018
THANK YOU JERRY BROWN and THE LINE ONE CREW! Royal Polaris is pleased and delighted to take an exclusive group......
Read More