PFMC meeting this week will decide fate of ocean salmon seasons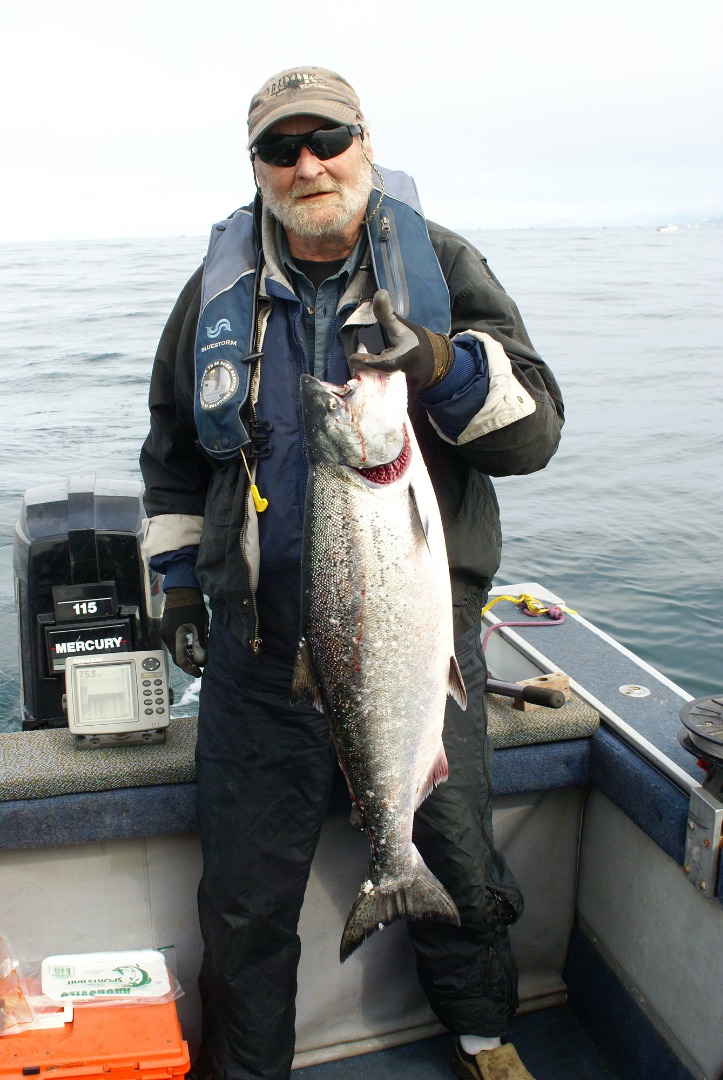 Angler Chuck Herring of Bend holds a strapping bright Chinook caught in the Oregon KMZ a few years ago. Photo by Larry Ellis.
In a meeting that is being held by the Pacific Fishery Management Council (PFMC) from April 5 through April 11 at the Sheraton Portland Airport Hotel, members of the Salmon Advisory Subpanel (SAS) are at this very moment negotiating the fate of our ocean salmon seasons for 2018.
Although the meeting is officially slated to end on Wednesday, April 11, it is very likely that the SAS will hear the PFMC's final alternative selection answers by Tuesday, April 10.
On Tuesday's agenda, under Item E. Salmon Management; sub-heading c. clearly states: Council Action: Adopt Final Management Measures for 2018 Ocean Salmon Fisheries.
Of course what every ocean salmon fisherman is hoping for is a long and fruitful salmon season. Members of the Oregon and California KMZ are hoping that the PFMC will adopt different alternatives for their portion of the KMZ.
The Oregon KMZ is hoping that alternative 1 gets the PFMC's nod, which has a lengthy ocean salmon season lasting from May 19 through August 26. There is even a chance, albeit a small one, that their season could even extend through Labor Day Weekend, going all the way through September 3.
The problem with extending the Oregon season through September 3 is that all the salmon that will be caught during that time have, over the years, been grown to be called "credit card fish", and as in anything credit-card-ish, they have to be paid back.
And there is a glimmer of logic to this apparent madness. Chinook salmon that are caught on or after September 1 are considered to be next year's fish, the so-called credit-card salmon. The problem is that all of the Klamath origin fish that are caught in the ocean have to be paid back to next year's harvest. This can throw the proverbial monkey wrench in a well-maintained set of gears when Klamath River Chinook have been considered to be in a rebuilding status for 2019.
"The Klamath River salmon birthdate is September 1," explains Richard Heap, member of the Salmon Advisory Subpanel and representative of the Oregon KMZ. "So anything that is still in the ocean on September 5 is considered a year older."
By the way, Heap didn't make these rules. It is only his duty to enforce them.
To sum up this credit card fishery, on or after September first, 2-year-old salmon (also called jacks) of Klamath River origin magically become 3-year olds, 3-year-old fish that are of Klamath River origin instantly become 4-year-olds, and 4-year-old fish of Klamath River origin instantly become 5-year-olds.
It may not be right, but it is what it is.
This is why Richard Heap negotiated for a less-lengthy fishery in order to save on impacting credit card fish. Five days is a big deal when it comes to estimating spawning escapement. Besides, most of the salmon that remain in the ocean in September are thinking about booking home to their native streams anyway.
But I digress.
The California KMZ on the other hand is hoping that the PFMC votes for Alternative 3, which has the lengthiest season of their alternatives, which lasts from June 16 through September 3.
"Anyway you look at it, at least we're going to get to fish for salmon," said Gary Blasi from Full Throttle Sportfishing in Eureka, California. "Of course we want a long season, but at this point we will take anything we can get, which is already better than last year's ocean salmon season, which was non-existent."
Oregon anglers are echoing Blasi's sentiments.
"Anything's better than nothing, "said Captain James Bithel of Charthouse Sportfishing in Oregon. "But I really hope we get Alternative 1."
So hope, pray, do a special dance, or send out positive energies and affirmations to the PFMC and SAS members who will be deciding the ocean salmon seasons of Oregon and California. At any rate, we should all be hearing the results of that April meeting this coming week.
Brookings Rockfish and Lingcod Provide Easy Limits for Bottomfishing Angler
I couldn't believe the weather last week, especially on Wednesday. As I was motoring down Highway 101 from Cape Ferrelo Road, the ocean was flatter than a sheet of liquid mercury on its best day, and the ocean remained looking this way all the way down to the Port of Brookings Harbor.
Most anglers slew the fatted bottom-grabber with a plethora of delights ranging from soft plastic of various natures, to leadfish, and even herring that were caught at Crescent City in February, with most of the big baitfish used on a 2-hook mooching system.
As a matter of fact, there were several reports of salmon being caught on these baitfish rigs.
Which leads me to a topic that I always strive to reinforce during the months of April. If you do decide to use baitfish connected to a crescent sinker, please pinch the barbs off these types of rigs.
More than likely, you will be able to land a lingcod or a rockfish that has sucked in a herring. But it is very difficult to keep these Chinook alive long enough to survive the ordeal. So I implore everyone to pinch the barbs shut on these types of rigs, because you never know if and when a salmon is going to inhale this offering.
And they do inhale them down to their gullet at times, which makes everything a bloody mess in the net. So in the event that this should happen to you, by all means just cut the line instead of working a hook back and forth, which will surely make the salmon bleed out and die.
So if I had my druthers, I would only use leadfish and soft plastic concoctions for my lings and rockfish.
While it is true that I have had salmon inhale the twin-tail Scampi-type lures (especially green sparkle), their overall attacks have been far less frequent than ordinary baitfish.
By the way, on that flat-as-a-glass Wednesday last, there were also reports of anglers slaying rockfish and lingcod in canoes and kayaks in shallow water near the kelp beds. Don't forget that a working and ready fish-descending device is still required with these types of paddle boats.
On this flat-calm day at sea, the parking lot at the Port of Brookings Harbor seemed overly empty due to the fact that most people had their limits of bottomfish and were off the water in less than a few hours.
Larry Ellis, author, writer, columnist and photographer has had a 50-year passion for fishing in California and Oregon's saltwater and freshwater venues. He is a well-known writer for Oregon, Washington and California Fishing and Hunting News, Northwest Sportsman, California Sportsman and Pacific Coast Sportfishing. He currently writes monthly for Salmon Trout Steelheader Magazine, and is the author of two books, "Plug Fishing for Salmon" and "Buoy 10, the World's Largest Salmon Run."  Both books can be bought from Amato Publications (amatobooks.com), Amazon and eBay. Ellis particularly loves living in his hometown of Brookings, Oregon - The heart of salmon country and gateway to fishing paradise.
< Previous Report
Next Report >
< Previous Report
Next Report >
More Reports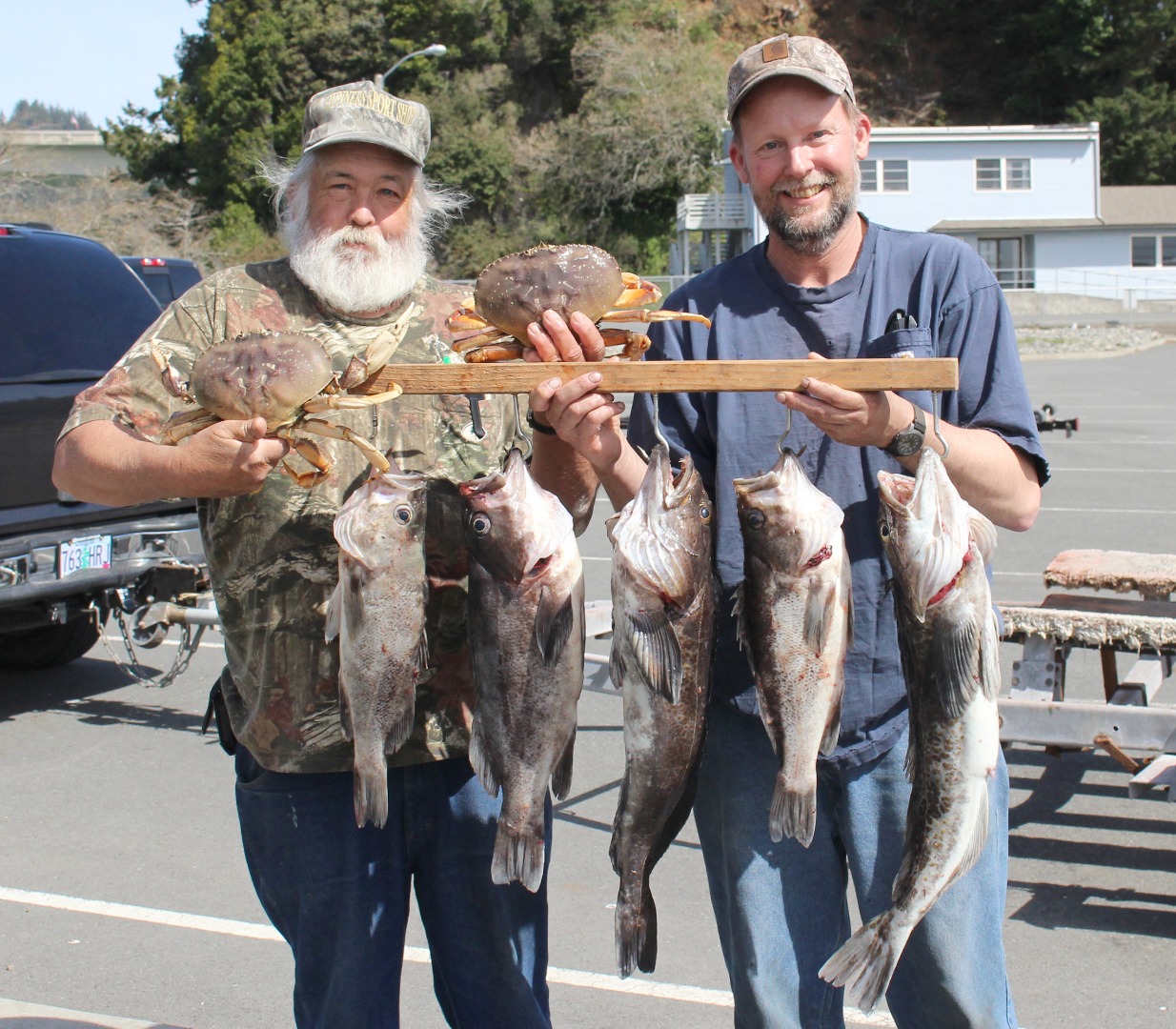 4-1-2018
The weather started getting progressively nicer outside the Port of Brookings Harbor, which begged bottom-grabbing hunters to cross the Chetco......
Read More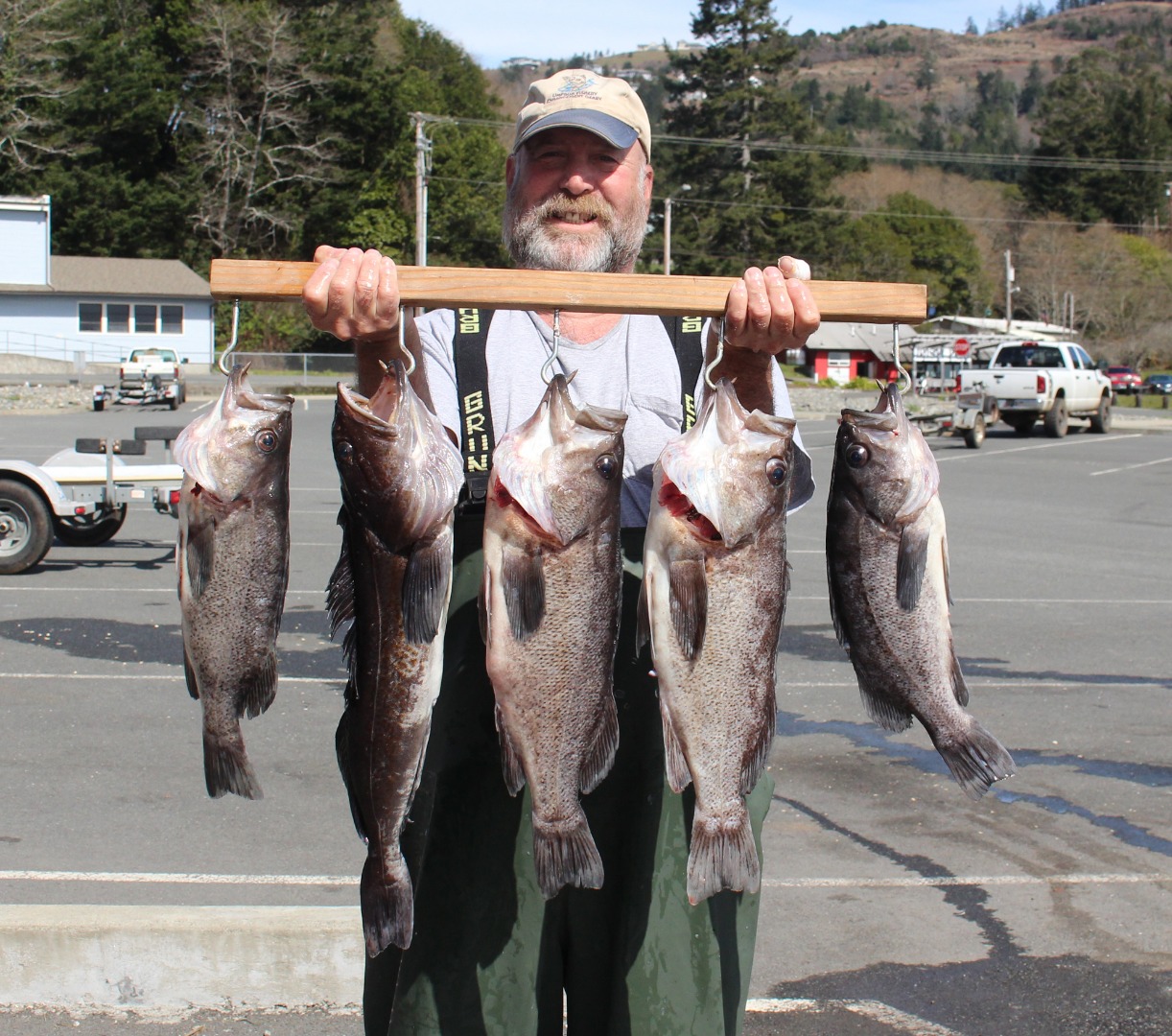 3-24-2018
The Chetco River has had its slow to moderately mediocre days this year, but no matter how good or bad......
Read More