Will Northwest Winds Hinder Oregon's Free Fishing Weekend?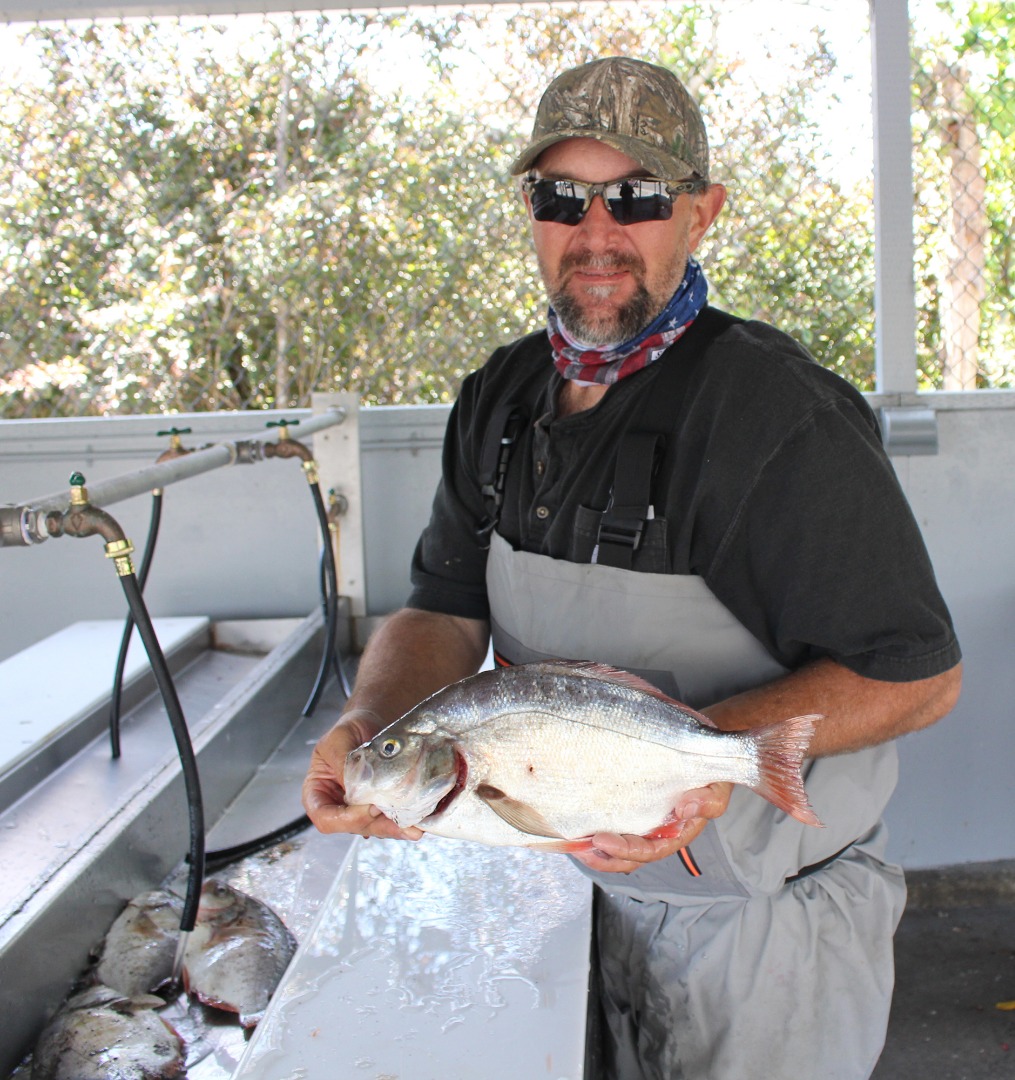 Brookings resident Jason Gutierrez holds one of the large redtail surfperch he caught while using sand crabs at a local-area beach. Photo by Larry Ellis
Today and tomorrow, June 2 and 3 mark one of Oregon's trademark events - free fishing weekend. On these two days, anyone fishing in Oregon can crab, fish or clam to their heart's content, and without having to tag fish such as Pacific halibut or salmon. All you have to do is follow the rules listed in the Oregon Sportfishing Regulation pamphlet.
The question is, will howling northwest winds prevent boaters from crossing the bar to catch the aforementioned fish?
Winds are notorious for spoiling free fishing weekends in the past, to the point that I've suggested beachcombers to go fly a kite whenever a free fishing day (or days) have been proposed during the month of June.
Well, Oregon salty dogs just might get a semi-windless weekend this year (or portions of the weekend) during this year's free fishing event - with heavy emphasis on the word 'might'.
At the present time, northwest winds ranging from 8 to 11 knots are predicted to hammer the southern Oregon coast. That's far better than the 25-knot winds that have plagued the area for the last week.
But are 8- to 11-knot winds still doable for salmon and halibut aficionados?
That all depends.
If you are targeting rockfish and lingcod, then it's the early risers who get on the water who will have the best luck. Early in the morning, winds have a tendency to be in the 7-knot range. That should give you enough time to limit out on rockfish and with a little luck, lingcod.
But pushing the envelope toward the Thomas Creek Bridge, where most halibut anglers have had their most success? That's a little bit iffy.
And ocean-caught salmon are still outside the jaws further than 10 miles from the Oregon/California border. Fishing for Chinook at that distance could be considered pushing it, not to mention hazardous - very hazardous.
So unless Mother Ocean gives anglers the wink and beckons them to ply her ultra-flat waters (should they occur), I would play it safe and play the bottom-grabber game at the crack of dawn. And make sure that you're heading for the barn at the first sign of a whitecap.
To play things really safe, this might be the weekend to go after some of the big redtail surfperch. And boy, have these slabs been running big!
One of the biggest mistakes surfperch anglers make is casting out too far. Most of the redtails have been caught within the first 50 feet of the shoreline.
In case you are having trouble estimating the distance of 50 feet, just imagine you are standing on a football field and measure accordingly. You don't have to cast out very far to tackle one of these huge slabmeisters.
"We're still doing relatively strong on redfin surfperch now that things have laid down a little," said Jim Carey from the Rogue Outdoor Store in Gold Beach. "I've had several guys prior to the wind laying down who were up in the Nesika Beach area doing well on 4-pounders."
A 4-pound redtail surfperch in my opinion is a mounter.
Remember that redtail surfperch give birth to live young, and the size of the baby perch inside the females are a dead giveaway as to how long the season will be at its peak.
Right now, the baby surfperch are about one-third of an inch long, which bodes well for a good surfperch fishing season to some.
Here's how local-area anglers are rigging up.
I like to use a spinning reel with a very wide spool, filled to the brim with 20-pound mainline, either monofilament or braid. The purpose of using a wide spool is because you can get more line on the reel, and when filled all the way to the end with your favorite mainline, long casts are the rule rather than the exception. The line just flies off the spool easier.
On the end of your mainline, tie on a snap-swivel, which will attach to sinkers ranging from 4 to 8 ounces. Use the pyramid-style sinker, the ones that have nubs on each end of the pyramid. The nubs help hold the sinker in place, so the sinker stays where you cast it.
Use just enough weight according to the current, or rips of the beach. In other words, if 4 ounces is not holding your gear in place, try using 5 ounces and proceed upward in ounces until your sinker finally stays where you cast it.
About 18 inches upward from your sinker, tie a dropper loop. About 18 inches further up your line from the first dropper loop, tie a second dropper loop.
Use size 4 or size 6 snelled hooks inside each dropper loop.
If you are using pieces of raw shrimp, which most anglers do, cut the pieces of shrimp between 1/3- to 1-1/2-inch sections. Thread each piece of shrimp up the shank of the hook and pass the hook point back through the lowermost section of the shrimp.
I strongly advise throwing about 6 wraps of Miracle Thread around each piece of shrimp to help hold it onto the hook.
It is best to know what your beach looks like during low tide. Serious surfperch aficionados will scope out their favorite beach at low tide and take a mental picture of their underwater pools, ravines and slopes.
Then come back to the same beach at high tide and throw into these same ditches and pools and clean up on the big redtails.
Also, make sure that you buy frozen raw shrimp in the shell that are marked 51 to 60 shrimp to the bag. You can get between 2 and 3 baits per shrimp for only about $7.00 a bag.
Tight lines!
Larry Ellis, author, writer, columnist and photographer has had a 50-year passion for fishing in California and Oregon's saltwater and freshwater venues. He is a well-known writer for Oregon, Washington and California Fishing and Hunting News, Northwest Sportsman, California Sportsman and Pacific Coast Sportfishing. He currently writes monthly for Salmon Trout Steelheader Magazine, and is the author of two books, "Plug Fishing for Salmon" and "Buoy 10, the World's Largest Salmon Run."  Both books can be bought from Amato Publications (amatobooks.com), Amazon and eBay. Ellis particularly loves living in his hometown of Brookings, Oregon - The heart of salmon country and gateway to fishing paradise.
< Previous Report
Next Report >
< Previous Report
Next Report >
More Reports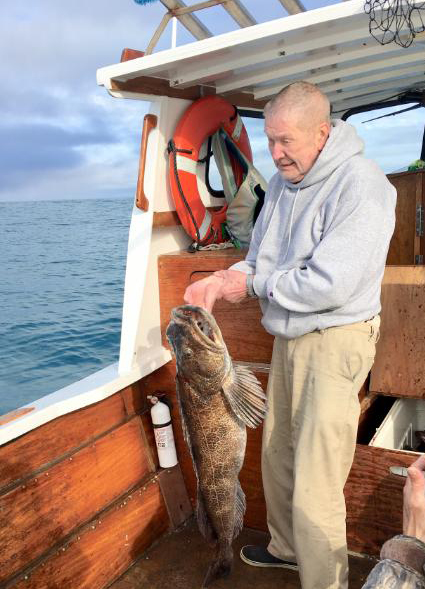 5-26-2018
As was stated in last week's column, finding a Chinook in the ocean was a matter of merely finding the......
Read More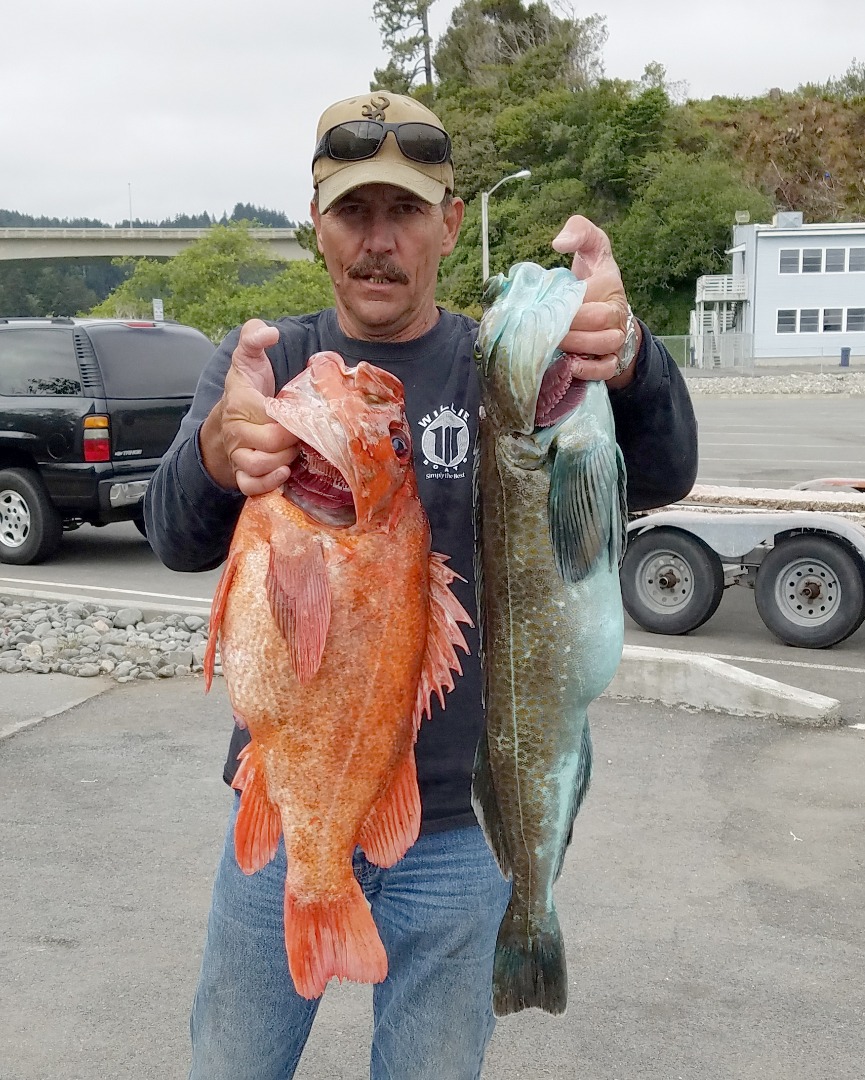 5-19-2018
Fishing for salmon in the ocean, specifically in the Oregon KMZ will kick off today, May 19. The very liberal......
Read More