Salmon prefer Bechhold bait holders 5 to 1
Trinidad Coast - Trinidad, CA (Humboldt County)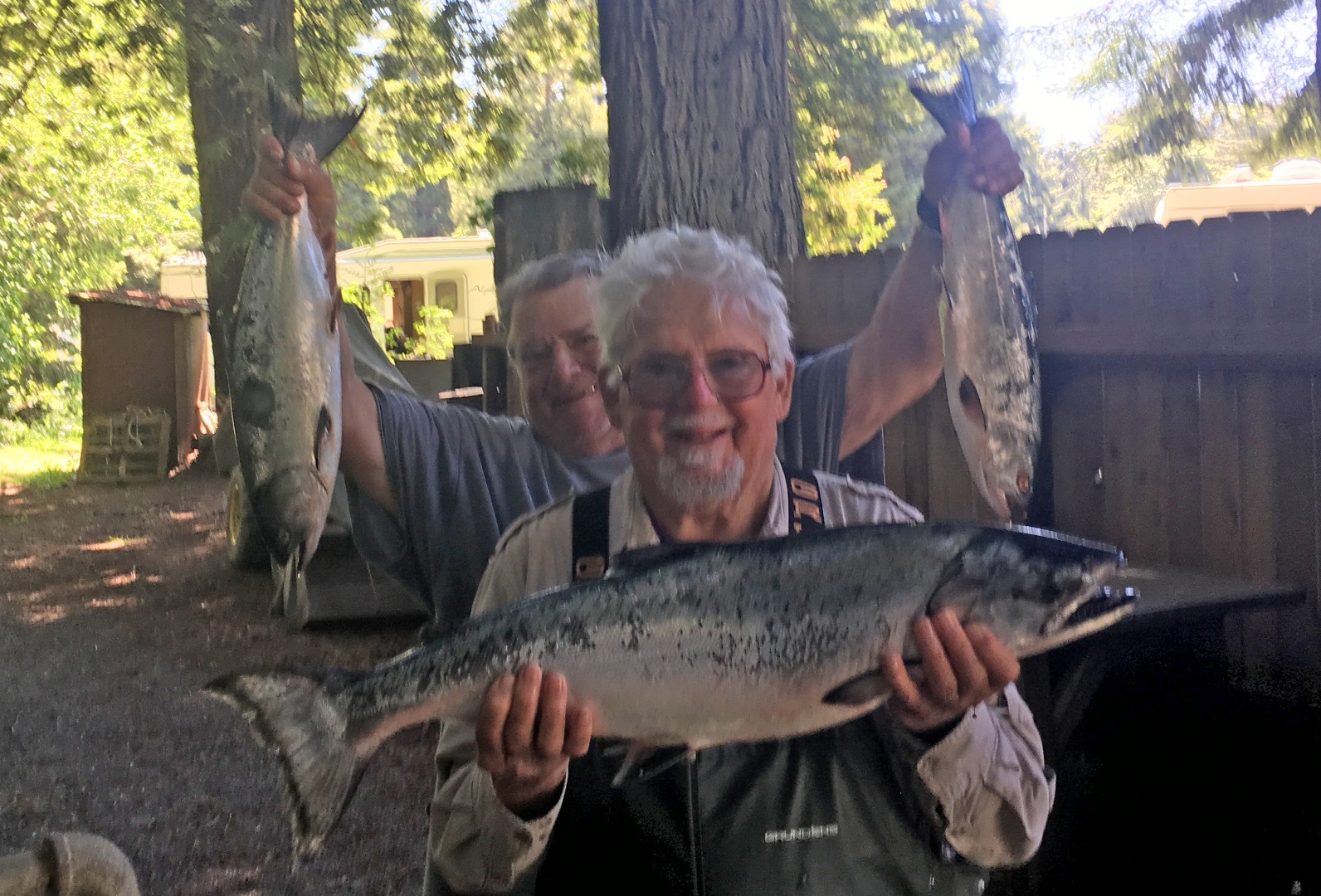 Photo courtesy of the author
by Frank Galusha
6-30-2018
(530) 215-3487
Website

My brother Don and I enjoyed great salmon fishing earlier on June 4 when over 80 percent of our fish fell for anchovies trolled behind chartreuse Bechhold baitholders. This was not a competition. We were trolling two different rigs and alternated picking up a rod when we got a strike. However, when it was all over, both of us knew we had just witnessed a contest with one clear winner.
I had started using these amazing Bechhold devices several years ago after learning about them from friends and charter boat operators along the North Coast. I had also met owner Jerry Bechhold at an ISE Show in Sacramento and he had given me some of his product. For years I had relied on other baitholders but after trying the smaller Bechhold nose clip I had to admit my strikes and hookups went up significantly. This was extremely apparent on the above trip when 26 of our 32 strikes came on my rig, including the 15-pounder shown in this photo and two other keepers.
I have always pre-tied my salmon leaders with two barbless hooks, with one set to slip so I could adjust the spread to match the size of the bait. Before I discovered Bechhold's solution, I also slipped a hoochie skirt onto the rig to disguise the hooks and give them to look of a swimming creature. For rotation, I relied on a flasher.
Now I've abandoned the use of hoochies. In fact, a hoochie interferes with the action of the baitholder. I simply thread my line up through the tiny hole in the baitholder, then through its nose with the 24 inch leader ending at my favorite Bechhold flasher. To open the clip, slip your fingernail between the two parts just enough to insert the nose of your bait into the clip about a half an inch. It's not necessary to push the bait way into the clip, just get the tip of the nose to the tiny spikes and press the clip closed. The rubber band around the clip keeps it in place. Then insert one hook into the body of your bait and allow the other hook to trail freely.
On the above trip, this setup was trolled behind a green Deep Six at about 45 pulls. For the other line, we used the downrigger with Don's old setup and set the depth between 65 and 100 feet. We got strikes from the surface down to 100 feet in a water column over 280 feet most of the time. All of our fish were taken within a circle of a mile or two, mostly north of Trinidad about three to five miles.
If you haven't tried these nose-clips, I recommend you do so before your next trip. They can be found at most retail outlets in the North State or by contacting the manufacturer at http://www.fishcatcher.com/.
< Previous Report
< Previous Report
More Reports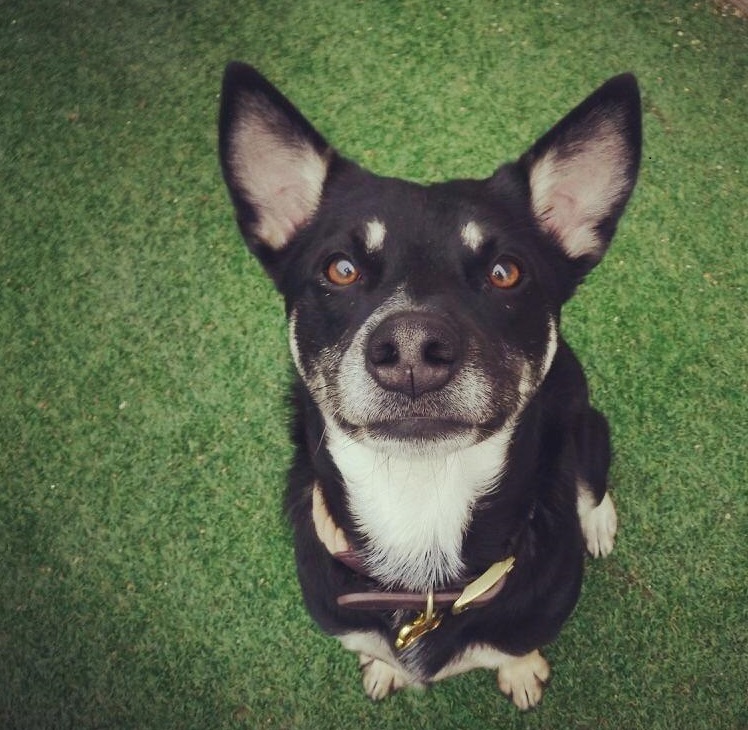 4-25-2018
Who is your favorite outdoor buddy? I have a couple, but my most loyal and willing hiking companion has four......
Read More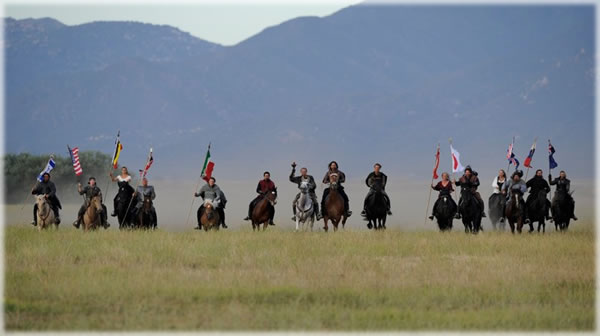 10-11-2017
Saddle up, grab the reins and join the fun, this Saturday. Camelot Equestrian Park is hosting their 10th Annual Ride......
Read More