K&E Construction Loving Their Lingcod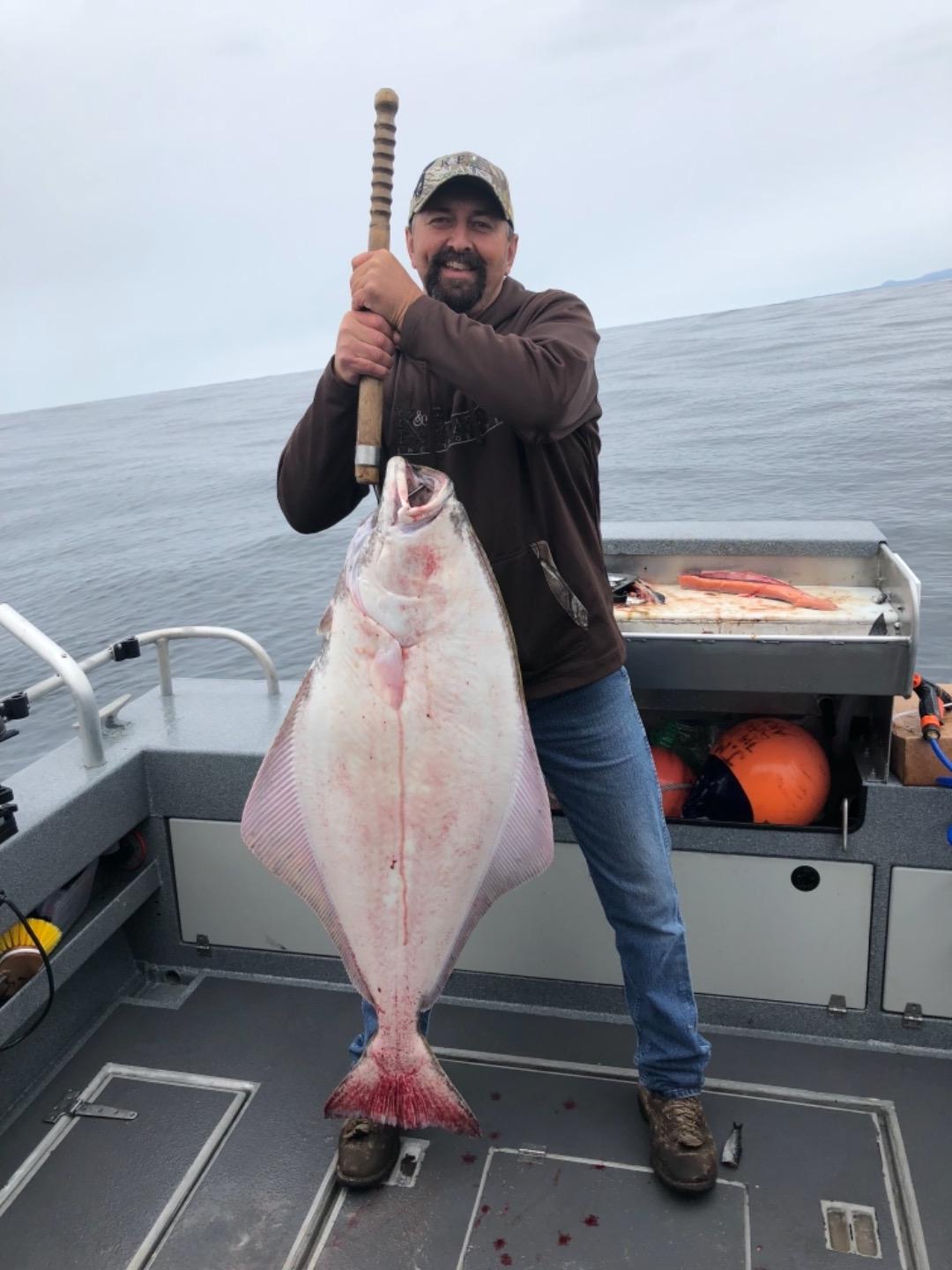 by Herb Tennell
6-28-2018
(360) 461-1600
Website

It was an epic day on the Endeavor with the K&E Construction crew! These guys know how to throw down, and their fishing skills proved it.

Lingcod are incredible animals unique to the west coast of North America. According to the Monterey Bay Aquarium, females usually produces between 60,000 and 500,000 eggs. This gelatinous egg mass weighs up to 15 pounds and measures 2.5 feet across. You may have noticed raw lingcod flesh sometimes has a greenish color, but it's harmless. The flesh turns white when cooked.

Lingcod spawn during the fall months when they migrate closer to shore. The male arrives first to establish a nest on a rocky substrate in strong water currents. Females don't show up for as long as a month later, when they choose their male partners to depsoit a layer of eggs on their nest site. They male swims along and desposits a layer of sperm afterward. They continue this lasagna-style nesting until the female leaves. Males will guard their nests from predatory fish for up to ten weeks until the eggs hatch, but will surprisingly allow sea urchins, seastars and snails to feed on their eggs.
Outbound Alaska Charters is located in Sikta, AK. When you are ready to book your Alaska fishing trip please call us at (360) 461-1600. For more information please visit our WEBSITE.
< Previous Report
Next Report >
Endeavor
< Previous Report
Next Report >