More cow tipping
by Markus Medak
7-11-2018
(619) 223-1627
Website

We started seeing fish around 0300 in the morning, but did not get our first bite until just before grey light.  We had a lone fish on a sinker rigged bait in the 170# class right at dawn, along with a lost flat fall.
Shortly after sunrise, a nice school of big fish settled in on the boat and we were treated to a great show and started hooking fish on our fly line baits.  Once the dust settled, we had 5 bluefin, all over 160#.  Fish kept putting on a pretty good show, but the lightning storm dissuaded is from attempting to use the kite.  Eventually we gave up on our morning area and went looking for something else.
At lunch time we found a very impressive area of big fish, and after a couple of unsuccessful, (but visually stimulating), drifts we skipped up a fish in the 200# class on the yummy flyer.  We had several other unsuccesful attempts, but the last fish we caught was in the afternoon on a flat fall and taped 199#.  
We finished the day hoping for a sunset hit, but since it did not materialize we went home with 7 trophy bluefin.
< Previous Report
Next Report >
New Lo-An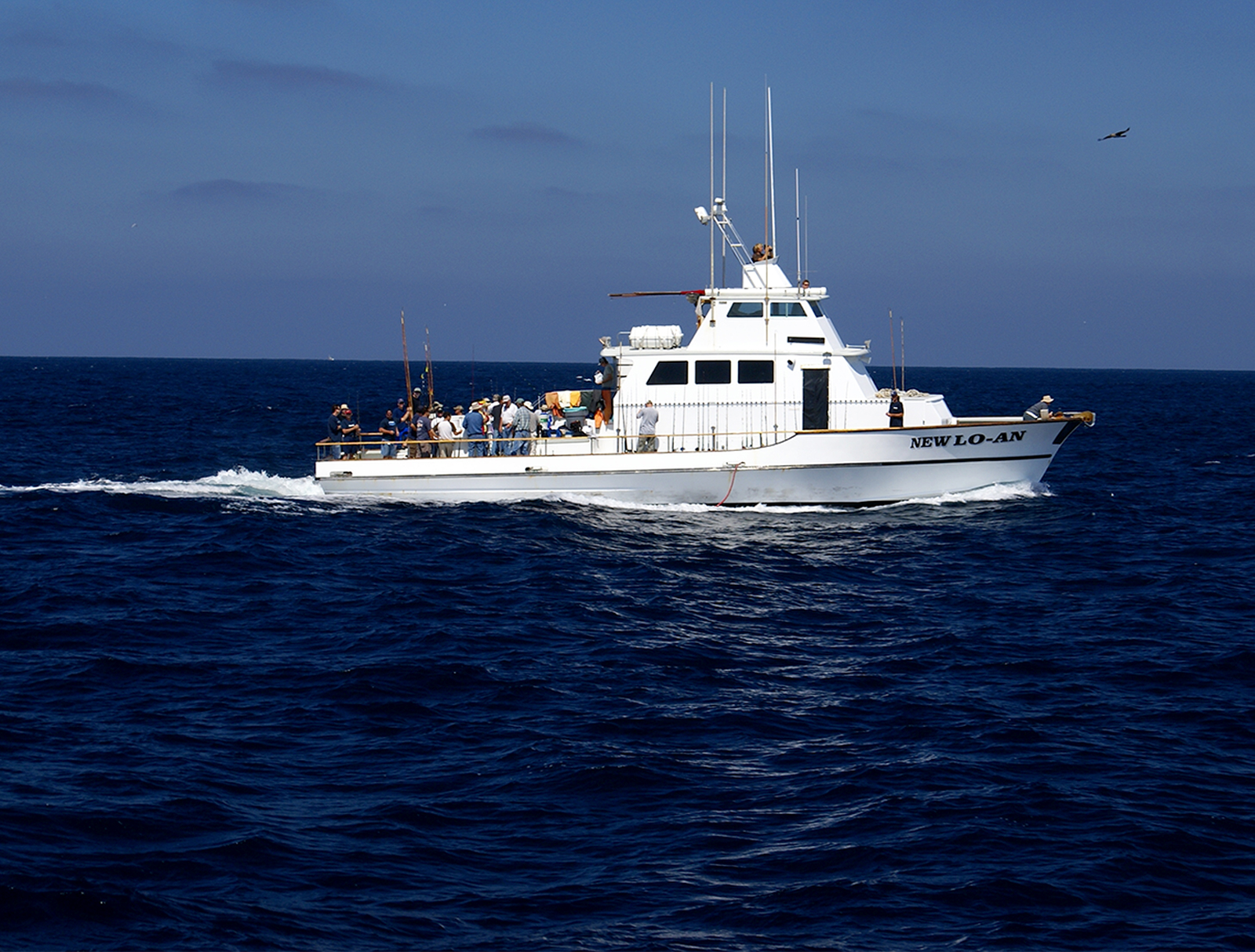 < Previous Report
Next Report >
More Reports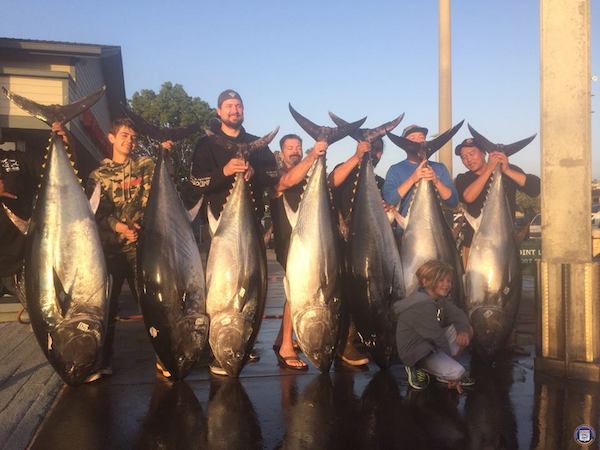 7-11-2018
The Good Old Days! Yesterday On The New Lo-An! ......
Read More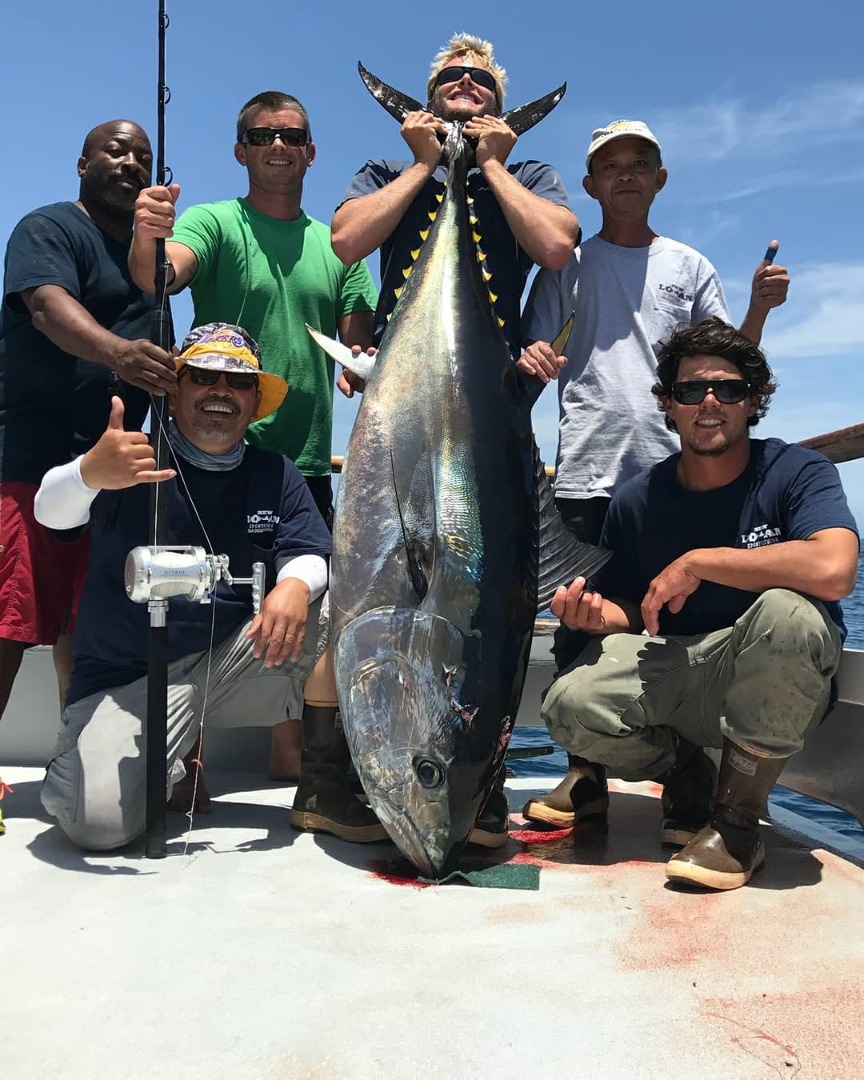 7-9-2018
Very impressive amount of this large size Bluefin Tuna yesterday. We ended up going 4 for 8 on the big......
Read More