January 09, 2018

Topaz Derby is underway
by Topaz Lodge Staff
Ginger Buzzard checked in with a Derby update from Topaz Lake in Gardnerville, NV. Week 1 had 5 tagged fish turned in all ranging around the 5 pound mark.
On opening day our first weigh in was a 9lb 4oz Trout 24 ¼ in long and a very well fed beautiful fish also a tagged fish. Caught by Dustin Parker of Gardnerville NV. He was also the biggest fish of the week and so far the 1st of top 5 biggest for the year.
We had over 100 fish 2 pounds and over weighed in this first week. There are 2 weekly winners tied. 7lb 3oz 25in caught by a Mark Johnson and 7lbs 3oz 25in long caught by Ed Stockton of Yerington.
The lake is full of water and full of big fish this year!!
Bring Your Catch to Topaz Lodge General Store for weigh in and rules.
Hope to see you out there.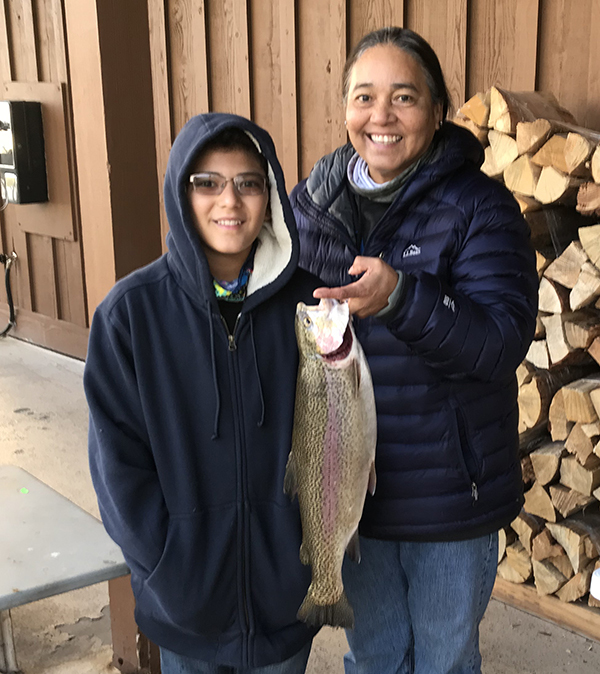 Here are the pictures of Zaira Gonzalez of Bridgeport, CA caught a 4lb 8oz 21 in tagged trout.
Photo Credit: Topaz Lodge Staff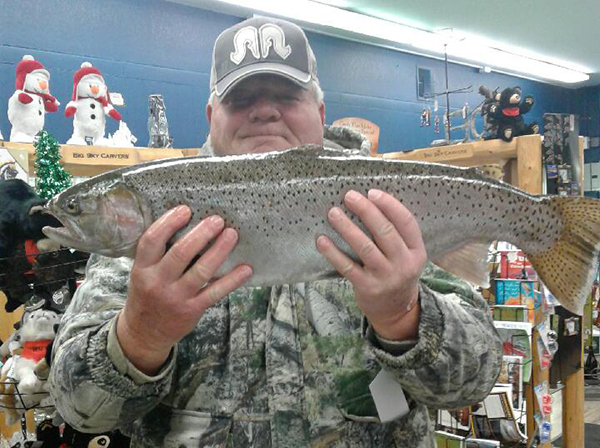 Ed Stockton with the 2nd biggest fish of the week and our biggest fish of the year.
Photo Credit: Topaz Lodge Staff