Commercial Dungeness crab season delay continues
The opening of the commercial Dungeness crab season will be delayed until at least Dec. 31 along the entire Oregon coast as testing shows crabs are still too low in meat yield in some areas of the coast.
The ocean commercial Dungeness crab season in Oregon is targeted to open Dec. 1, but can be delayed to ensure a high-quality product to consumers and to avoid wastage of the resource. Crab quality testing in late November and early December showed that multiple areas within the Tri-State region still did not meet the criteria for an opening. The delayed opening will allow for crabs to fill with more meat.
Testing will continue to determine if the season should open Dec. 31, be further delayed, or be split into two areas with different opening dates. In conjunction with the delayed ocean commercial season, commercial harvest of Dungeness crab in Oregon bays is now closed for the remainder of the year.
Due to elevated levels of domoic acid, crab closures are currently in effect from Cape Blanco to the California border. This closure applies to both recreationally and commercially harvested crab from bays and estuaries, and on beaches, docks, piers, and jetties. Recreational crab harvesting outside of these areas remains open in the ocean, bays and estuaries, and on beaches, docks, piers, and jetties.
Find the latest information on closures by calling the ODA shellfish safety information hotline at (800) 448-2474 or visiting the ODA shellfish closures web page.
Crab and shellfish products sold in retail markets and restaurants remain safe for consumers. The closure in the health advisory area ensures safety and the delay in the commercial ocean season promotes a high quality product.
Commercial Dungeness crab is Oregon's most valuable fishery. Last year's season opening was also delayed but still brought in the highest ex-vessel value ever ($74 million) with 23.1 million pounds landed, about 31 percent above the 10-year average.
< Previous Report
Next Report >
< Previous Report
Next Report >
More Reports
12-6-2018
Look for duck hunting to heat up as the weather cools down Duck hunting provides some of the best hunting opportunities as we head into December. Cold stormy weather to the north will push birds into our area and increasing rains will fill ponds and flood fields. ODFW Wildlife Areas like Sauvie Island, Klamath, Summer Lake, Fern Ridge and Ladd Marsh are great places for both the novice and experienced hunter. Check the zone reports for the latest updates. Winter belongs to......
Read More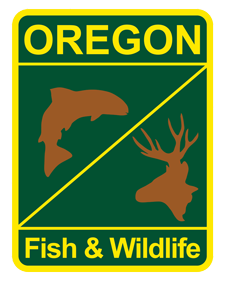 12-6-2018
Wild winter steelhead are starting to show in some Southwest Zone rivers, and ODFW reminds anglers of harvest limits. In August,......
Read More