Sturgeon Fishing Seems to be on Everyone's Agenda
by California Delta Chambers & Visitors Bureau
1-30-2019
Website

Sturgeon fishing seems to be on everyone's agenda, especially with the upcoming Original, aka "Super Bowl" Sturgeon Derby slated for the weekend of the Super Bowl, Saturday and Sunday, February 2nd and 3rd out of McAvoy Boat Harbor in Bay Point, Ca. The event begins at 7:00 am on Saturday, February 2 and ends on Sunday, February 3 at 1:00 pm. The entry fee is $30.00 per person. All persons in the boat must be entered in the derby as shoreline fishing is not allowed. The target length well be the same on both days and will be announced on Saturday, February 2 at 7:00am. All sturgeon must be measured and they are required to be alive. This will take place at the Foundation Sportsman's Club located on site at McAvoy's Boat Harbor in Bay Point, Ca. McAvoy's Bait and Tackle Shop has changed hands, but the new owners are committed to being open for the weekend of the Original Sturgeon Derby. If you are planning to participate in the derby you are advised to call ahead and reserve your bait. The two day event offers some very large payoffs for the top seven fish weighed each day of the derby that are close to the target length.
The waters are cloudy and in some locations muddy. If traveling by boat you are advised to keep your eyes open for debris floating on the surface. It has been reported that good numbers of sturgeon are showing up on the western edge of the San Joaquin Delta, Middle Ground, Suisun Cut,
Suisun Bay and Montezuma Slough.
The striped bass fishing has been very slow and your best bet is to head over into the south Delta and look for water with better clarity. In the absence of fresh shad some of the bait shops still have good supply of frozen bait. In the interim garlic scented sardine fillets are drawing a favorable bite. For largemouth bass, the key is to work areas with current and weed beds. Try to keep your lure in the strike zone as long as possible with baits with scent such as the Bottom Hopper with Max Scent on Zappu head with a slow presentation with rip baits such as the ima Flit 120 in the color pattern of American Shad or Oliver Herring.
< Previous Report
Next Report >
< Previous Report
Next Report >
More Reports
1-30-2019
Sturgeon and striped bass seem to be the ticket for those fishing the outgoing tides in San Pablo Bay. Some anglers are having banner days on both species catching as many as seven legal sturgeon to 59.5 inches and two fish limits of striped bass to 10 pounds. Mud shrimp seems to be the preferred bait. Some of the best action is taking place from the Pumphouse to Sonoma Creek with no reports coming from the Richmond/San Rafael Bridge area. ......
Read More
California Delta Chambers & Visitors Bureau Reports
for Monday, January 28th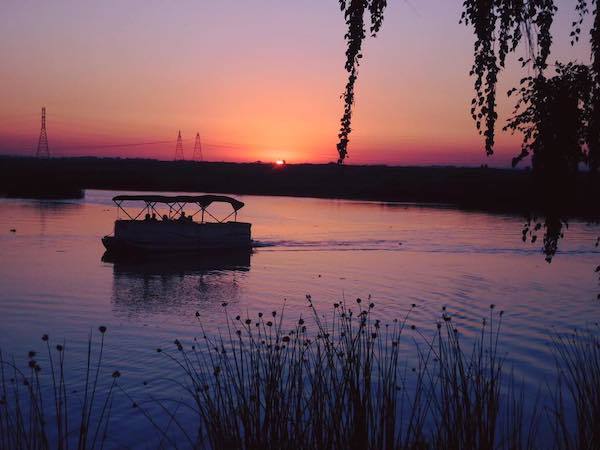 Sacramento Delta
:
Inclement weather conditions slowing down the bites
American River
:
Steelhead fishing picking up
Lake Camanche
:
Trout fishing remains very good
Lake Amador
:
Trout plant update
San Luis Reservoir
:
Solid striped bass fishing
:
Limits on sand dabs, sole and Dungeness crab