Hopefully We Can get gov. Newsome to Look at the Delta Flow Waste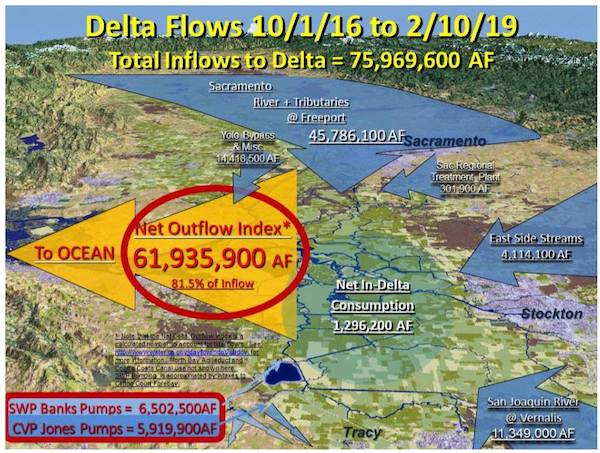 by Glory Hole Sports Staff
2-12-2019
(209) 736-4333
Website

Once water flows through the delta and gets to the south end, it either continues to the ocean, or is pumped and stored to supply water for the 25 million people to the south who rely on it (2/3 of our state). In the last 28 months, 81.5% of the rain and snowmelt Mother Nature brought through the delta, went to the ocean. To put this into perspective, the 61,935,900 million acre feet that are now unusable by anyone, are equal to a year's worth of water for 619 million people. Could we have saved all this water? No. Did we save all we could? Not even close.
We do not have a lack of rainfall to meet the needs of California's population. We do not need to spend millions trying to find a new way to create water through desalination, recycling, toilet-to-tap, and usage restrictions. We have already paid for a magnificent water storage, delivery, and conveyance system that is the envy of the world. It needs to be managed properly and it needs increased storage. If we had built Sites, Temperance Flat, and raised Shasta Dam, we could be securing an additional year's worth of water for 37 million people. All users win when we store more water: Farmers, families, and fish.
The cost of these three projects is about $9B, less than half the cost of Brown's tunnels, a project nobody can affirm will result in more water. Dams and reservoirs are the biggest bang for the buck. They also offer the flood protection that desalination, water recycling, and usage restrictions do not provide. We'll see that first hand this week.
Learn more here:
https://www.facebook.com/groups/CaliforniaWaterForFoodMovement/
Source here:
https://files.constantcontact.com/b80dadfc301/1f925e8a-db16-409d-8cd0-f1947f413806.pdf
< Previous Report
Next Report >
< Previous Report
Next Report >
More Reports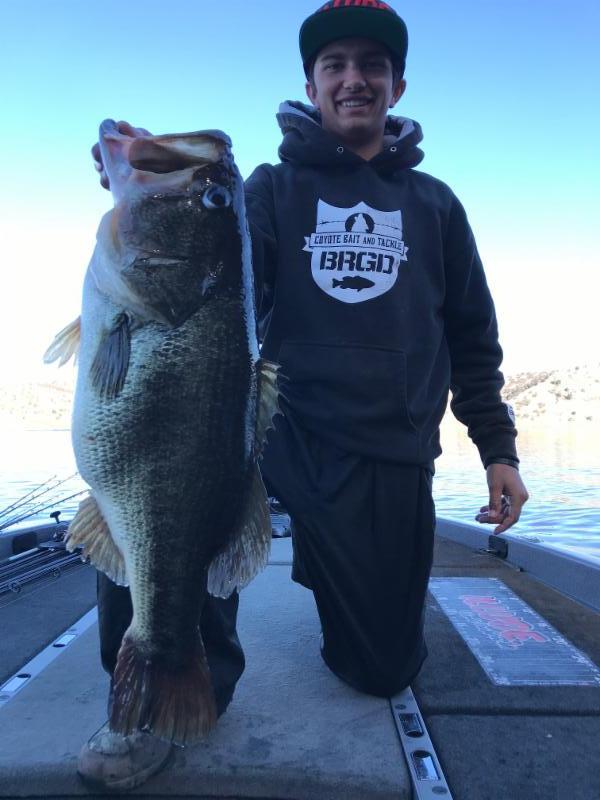 12-10-2018
New Melones Lake level is currently at 1031.06 and 56.94 ft. from absolute full. Lake level has begun to rise,......
Read More