Selecting a professional fishing guide.
Photo Credit: Captain Jeff Goodwin
Its King salmon season in California and spring/summer/fall salmon fishing activities are here! Thousands of people come to California every year while on vacations or some for the specific reason of taking advantage of the great fishing opportunities we have to offer here. With our abundant fishing opportunities on the Pacific Ocean, coastal bays, rivers, and lakes, many people choose to hire Charter Boat Captains and Fishing Guides to help provide the best possible chances for success during their day of fishing.
When selecting or choosing a fishing charter or fishing guide for your day of fishing, its important to know that not all of the fishing charters or guides in California are properly qualified, licensed, or even insured to operate their vessels for hire on California waters. Legitimate fishing businesses are required to be licensed, bonded, and insured. To take it a step further, charter boat captains and fishing guides who operate on Federally navigable waters are required to be licensed by the US Coast Guard to operate vessels for hire. These qualifications are not easily obtained, so just like many other service industries, there are people who chose to operate fishing charters or guide clients without the aforementioned licenses or qualifications.
Unfortunately there are dozens and dozens of guides in the California fishing indusrty that fall into the category of being unlicensed and unqualified to operate a fishing vessel for hire. Hiring a fishing charter or guide that falls into this category can be a risky decision and may jeopardize the safety or the positive experience your group may have after hiring an illegal fishing charter/guide business. Finding out if the charter/guide business your looking to hire is properly licensed only requires a few questions or requests. I've provided a CDFW link at the bottom of this article that lists all licensed California fishing guides.
All properly licensed charter captains and fishing guides who operate a power vessel for hire in federally regulated waters (oceans, bays, and most rivers) are required to possess a California Dept of Fish and Wildlife guide license, and in most cases a US Coast Guard Merchant Mariner Credential (most lakes in California are not federally regulated and boats without motors are not federally regulated either). These licenses are earned and paid for by charters boat operators and fishing guides by having documented experience on the ocean or rivers, have to pass knowledge based power vessel operation testing, have to be medically fit for duty, and are free from drug use monitered by periodic drug testing.
Charter boat captains and fishing guides are required to possess their credentials while operating their vessels with paying passengers on board. If your carter boat captain or fishing guide cant produce the required MMC or Ca guide license, chances are they don't possess one and may be guiding illegally. This may also mean that your guide is not fit for duty, bonded, first aid/cpr certified or adequately insured incase of an accident on the water. Unfortunately, the government agencies that regulate proper licensing dont have the ability to enforce all of the hundreds of California fishing charters and fishing guides so many fly under the radar and continue to operate illegally.
The majority of the fishing professionals in California are legit and can offer the very best the fishing experiences for anglers in the indusrty. With declining fishing opportunities in neighboring states, California is seeing a boom in the fishing business. Just like many other service industries, when theres money to be made, there always seems to be an influx of unqualified or unlicensed perpitrators looking for a piece of the pie.
Protect yourself, your family, or your group of friends. Check out your guides qualifications before hiring them to take you fishing.
https://www.ca.wildlifelicense.com/InternetSales/PublicListSearch/FindPublicProvider/4
Jeff Goodwin is a full time Northern California fishing guide. He guides year round for salmon, trout, steelhead, Kokanee, and bass on Northern California rivers and lakes. He fishes many bodies of water in the Redding area, but also guides the Sacramento River and Feather River during certain times of the year. Jeff can also be found on the California coast chasing ocean fresh King salmon and steelhead each year. To learn more about the fishing trips Jeff has to offer, please visit Jeff Goodwin's Guide Service. You can also find him on Facebook, Instagram, and Twitter, or please feel free to call him anytime at (707) 616-1905.
< Previous Report
Next Report >
< Previous Report
Next Report >
More Reports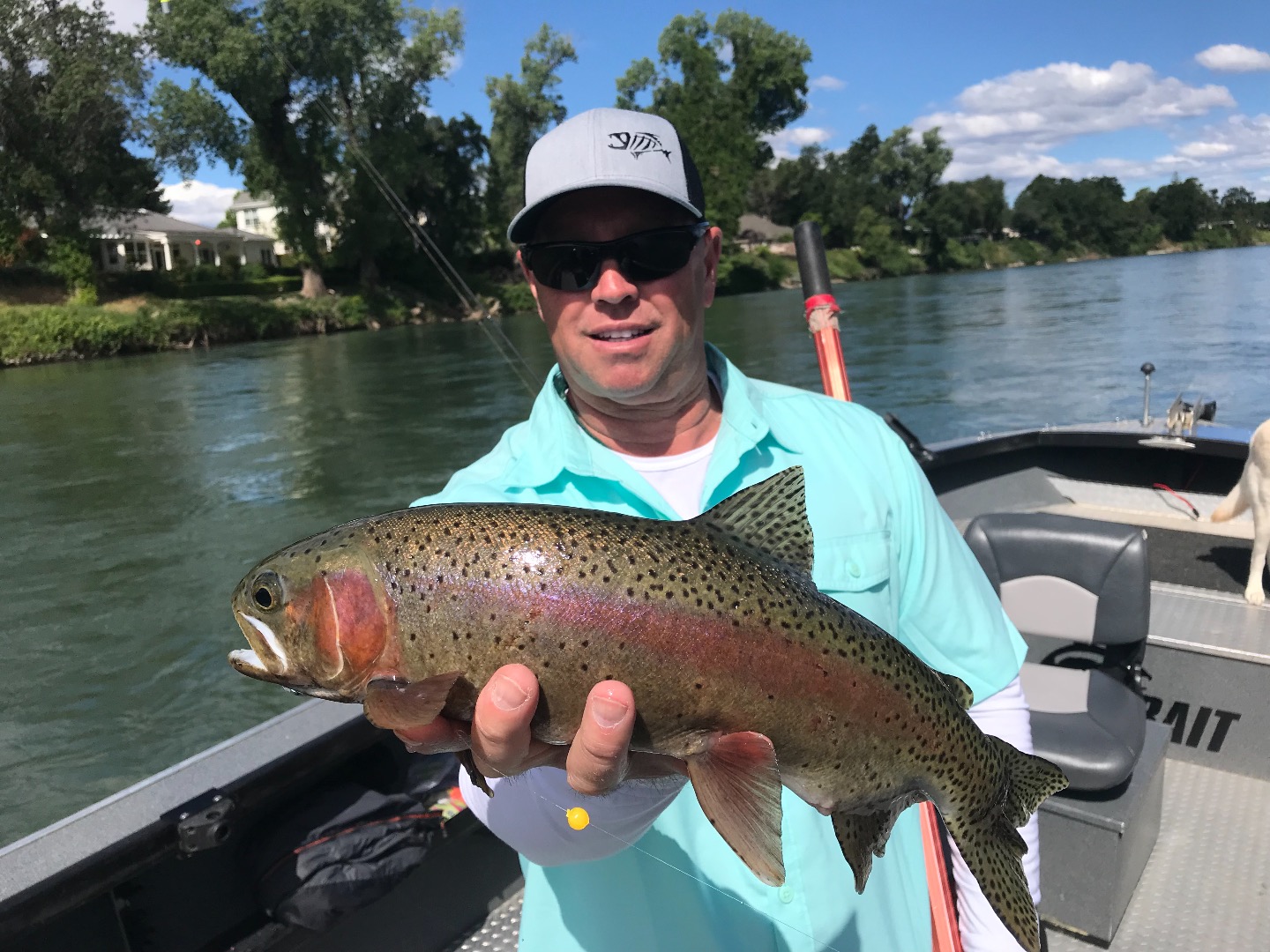 5-23-2019
Today was a scheduled fun fishing day with Justin and Kenny on the Sacramento River and our target was wild......
Read More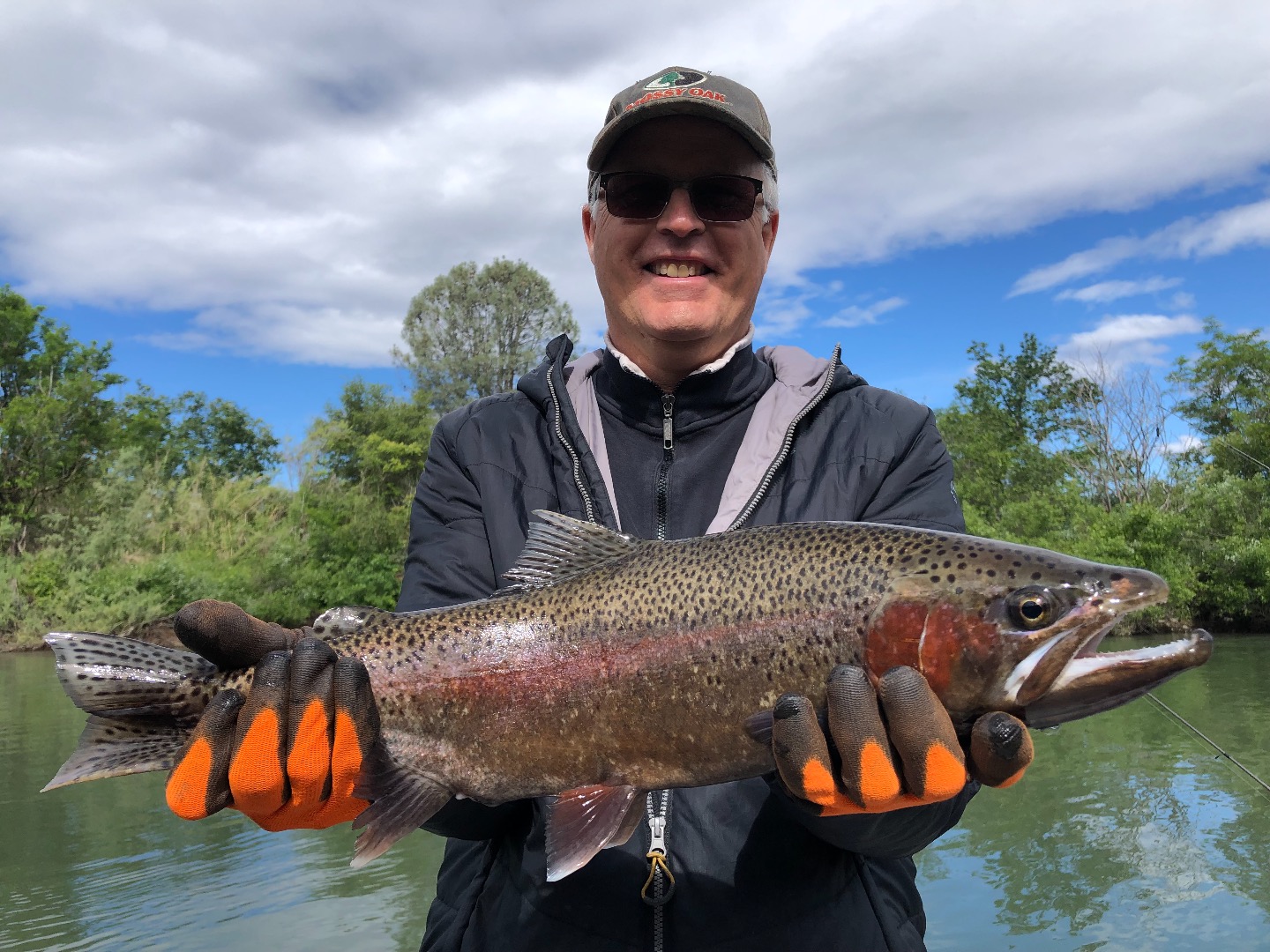 5-22-2019
Today Justin had a half day trip on the Sacramento River in Redding and as you can see in the......
Read More