Sigh of relief for Whiskeytown Lake.
Kokanee Salmon
Gracie Goodwin and future boat Captain at Jeff Goodwin Guide Service with a nice Whiskeytown Lake Kokanee salmon she caught yesterday during a family day on the lake.
Photo Credit: Captain Jeff Goodwin
As most people in California already Know, Whiskeytown Lake was devestated by the Carr Fire last July-August and suffered a tremendous amount of ecological damage to thousands of acres surrounding the lake. If that wasnt bad enough, we experienced above average rainfall which blew out the tributaries, including the main Kokanee spawning tributary, Whiskey Creek. It was clearly seen as a devestating blow to the watershed and both Federal and State agencies who manage the water and the fish contained within the lake were very much concerned about how the lake would suffer through this disaster. In fact, the park was closed after the fire and fishing was prohibited for several months during the rebuilding of the facilities. Water testing was done for heavy metals contamination, and tributaries were inspected and monitored by CDFW for fine sediment deposits (silt/ash) on the Kokanee spawning sections of the creeks. The findings were not favorable and the Kokanee spawning habitat was determined to be affected negatively.
Water conditions were such that Kokanee fishing wasn't possible in early spring so it was difficult to get a full picture of how the Kokanee that already existed in Whiskeytown before the Carr Fire had faired the fire damage and harsh winter water conditions. As a precautionary measure, CDFW planted 50,000 Kokanee smolt in Whiskeytown to mitigate the potential loss of Kokanee populations in Whiskeytown. Spawning success in the tributaries may not support the Kokanee populations we've seen in the past 10 years so Kokanee plants should continue until successful spawning has been re established. Many of the fishing guides, myself included, who fish Whiskeytown Lake were reluctant to book trips with clients on the lake until the health and abundance of Kokanee in Whiskeytown could be established. Its a valuable resource and not only do many fishing guides make their living fishing for Whiskeytown Lake Kokanee, but it really brings a lot of revenue to the park and the Redding area in general. Many Whiskeytown Lake guides and conservation organizations voiced concerns over the health of the Kokanee in Whiskeytown, and with good reason I believe.
Fortunately, Whiskeytown Lake saw improved conditions and the Kokanee bite came on in early June. Since then the fishing has proven to be on par with the previous seasons we have experienced in recent years. There are clearly two healthy generations of Kokanee in the lake and the fishing has actually been quite good. The plankton blooms have clearly been good to the Kokanee and boy are they fat and very healthy looking. The landscape at Whiskeytown NRA is not what it used to be, but the facilities have been restored, and for now, the fishing is as good as it ever has been in recent years. Kokanee fishing is a great family fishing trip and provides the consistent action that keeps most kids interested into the early afternoon hours of the trip. My calendar is full, but if you have an interest in fishing Whiskeytown Lake with a quality fishing guide, I can provide or recommend your best options for a great day on the lake. Please call or text (707) 616-1905 to set up your next Whiskeytown Lake guided fishing adventure.
Jeff Goodwin is a full time Northern California fishing guide.  He guides year round for salmon, trout, steelhead, Kokanee, and bass on Northern California rivers and lakes. He fishes many bodies of water in the Redding area, but also guides the Sacramento River and Feather River during certain times of the year. Jeff can also be found on the California coast chasing ocean fresh King salmon and steelhead each year. To learn more about the fishing trips Jeff has to offer, please visit Jeff Goodwin's Guide Service.  You can also find him on Facebook, Instagram, and Twitter, or please feel free to call him anytime at (707) 616-1905.
< Previous Report
Next Report >
< Previous Report
Next Report >
More Reports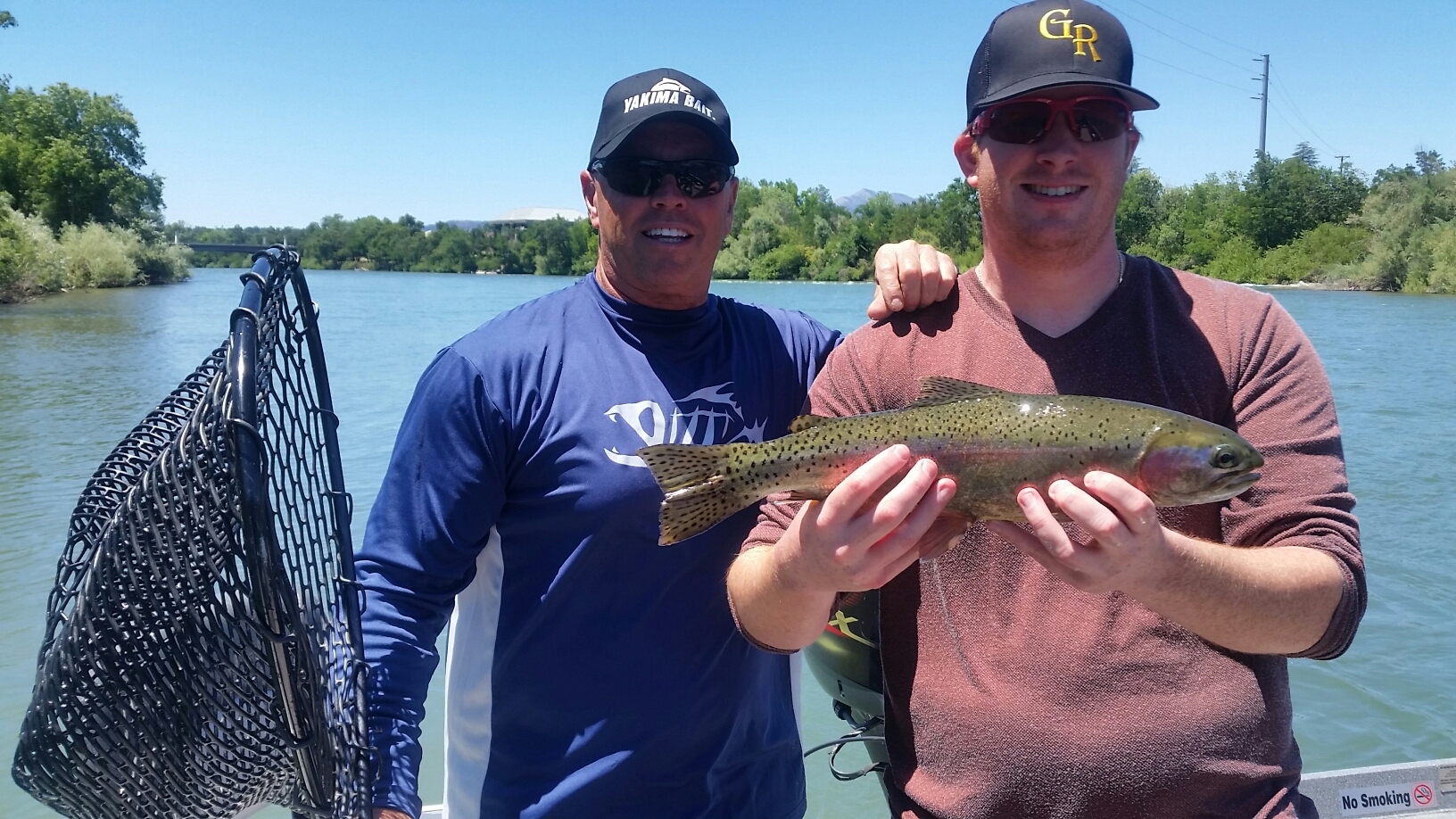 6-24-2019
The Sacramento River in Redding, Ca. is still fishing good for wild rainbow trout. Its one of our top venues,......
Read More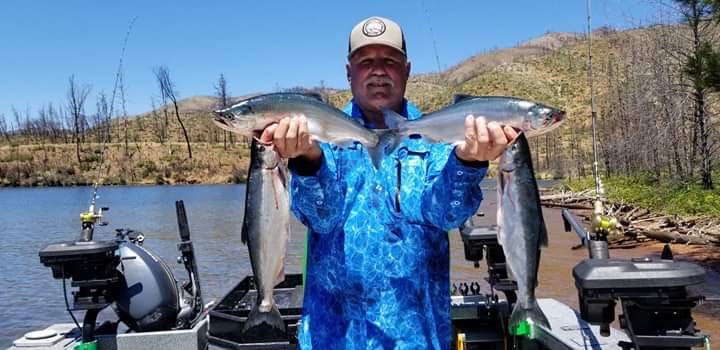 6-23-2019
Whiskeytown Lake continues to impress everyone who has been fishing there since the bite really turned on a few weeks......
Read More