Alexes 6 Pack Report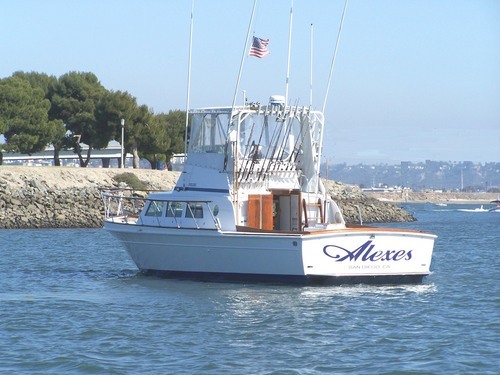 by Mike Morrison
9-3-2018
(310) 832-8304
Website

The Alexes checked in from 22nd Street Landing in San Pedro, CA. We had 4 anglers today catch 3 Calico Bass, 2 Sheephead, 1 Bluefin Tuna, 4 Yellowtail and 4 Dorado.

The Alexes is our 6 pack boat that runs private charters!
22nd Street Landing in San Pedro, CA is home to the finest fishing fleet in So Cal. If you would like to book a spot on one of our boats please call us at (310) 832-8304 or BOOK ONLINE. For more information please visit our website at 22ndStreet.com.
< Previous Report
Next Report >
Alexes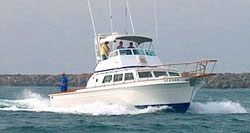 < Previous Report
Next Report >
More Reports
7-18-2012
Gary called in with this report for fishing aboard the Alexes, "Conditions are shaping up for this to be quite the summer. 4 Anglers caught 19 Barracuda, 1 very nice Yellowtail around 20 lbs. This group just wanted to fish the surface. Bass fishing has been good. The weather is beautiful & I'm looking forward to fishing with all you guys."......
Read More
7-14-2012
Gary called in from Alexes Sportfishing at Seaforth Landing, "I'd like to share an epic day of bass fishing. Today we had 5 Anglers from Phoenix AZ. We had some phenomenal bass fishing along the coast. We had 50 Calico bass, 3 Barracuda and 2 Rockfish for our 5 anglers on Saturday. It was, a 7 AM to 4 PM 3/4 day local charter. We were very fortunate to have the group we had, we appreciated the fishing and......
Read More