Kids day on the K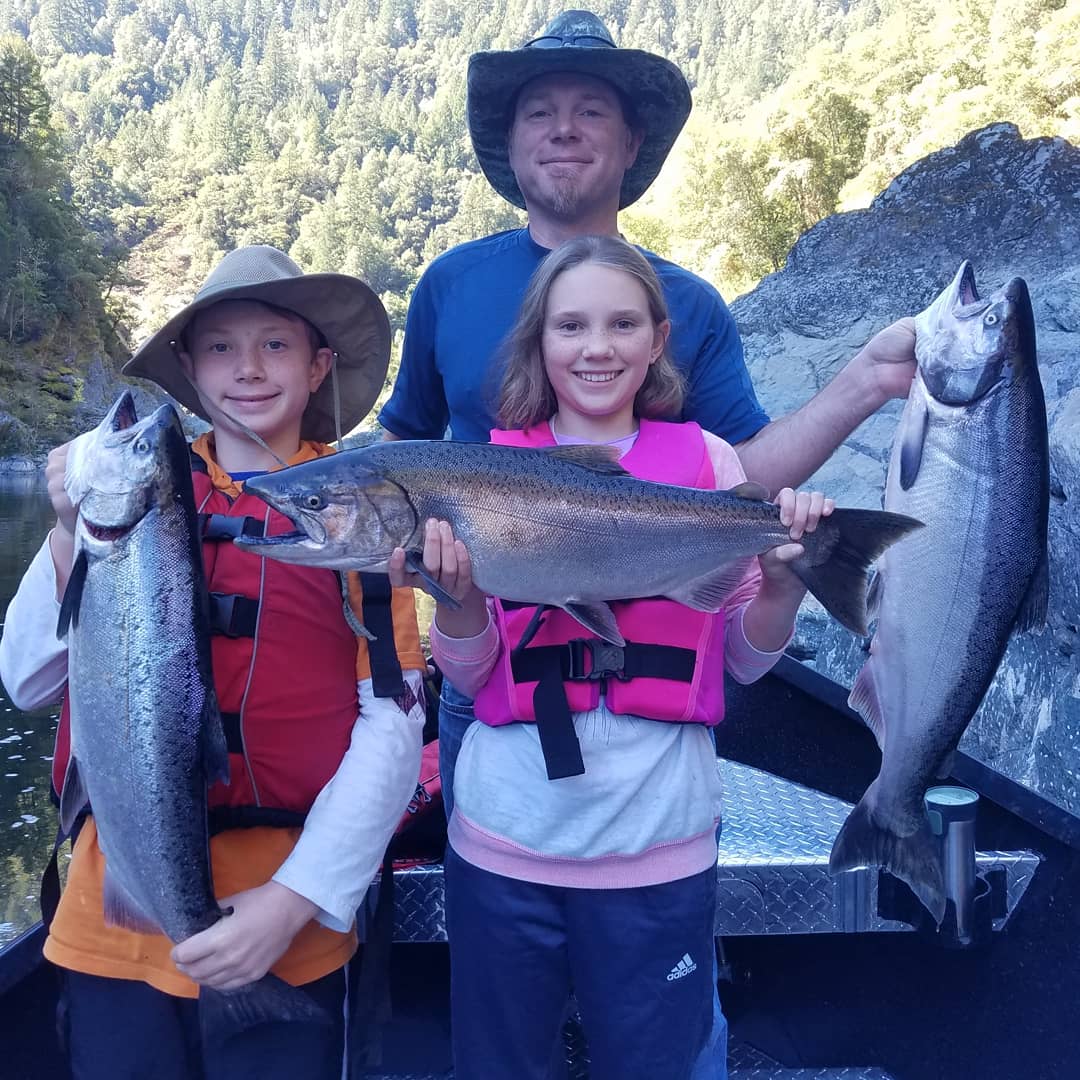 Photo Credit: Pro Guide Mario Gomez
Great story you got to read this... Today I got to take a couple kids fishing and share my passion with some children. So we hooked a chrome bright salmon on our first cast and I thought hell ya its going to one of those days where you can cast in the bushes and still hook fish. After a 10 minute fight the fish came un buttoned and we didn't see another salmon for the next 7 hours. The customers were thinking there ain't no salmon in the klamath river and this was a complete waste of money. After you hear and feel that all day sometimes as a guide you start thinking it to.
So we made 3 passes in a hole that has kicked out fish for the last 3 weeks and nothing. I can tell you I was getting ready to motor for the boat launch. I said let's make one more pass before we head out. So we went up to the top and casted in the slot and as soon as the bait hit the bottom some trout steal the eggs.I tell everyone to bring em in so I can rebait the hooks then they slung the eggs back into the hole just for poops and grins and bam we hook our first fish. As we drift down river I tell the other folks to reel em in so we dont get tangled up and bang fish number 2 is on.
Just like that we went from ready to give up to udder chaos. First one goes in the net then on the boat floor then fish number 2 goes in the net. Tagged em bagged em went back up and boom fish number 3 jumped in the net with a hook in his mouth.
At the end of the day I made it a point to get everyone's attention by saying hey kids we learned 3 valuable life lessons today. Be patient, work hard, and dont ever give up no matter what happens. One of the best things about being a fishing guide is getting to take a kid fishing and experience something like that.
Mario Gomez is a Northern California and Southern Oregon professional fishing guide that chases salmon, trout, and steelhead on the most productive rivers in the Northwest. Pro guide Mario Gomez has spent his entire life fishing the Klamath River, but also follows the circuit and targets the California and Oregon coastal streams each year. If you are interested in fishing the Klamath River, Smith River, Chetco River, Umpqua River and Rogue River click on the website and book your trip today. To learn more about Mario visit Ironhead Guide Service, you can also find him on Facebook, Instagram, and LinkedIn, or call him anytime @ (530) 598-0530.
< Previous Report
Next Report >
< Previous Report
Next Report >
More Reports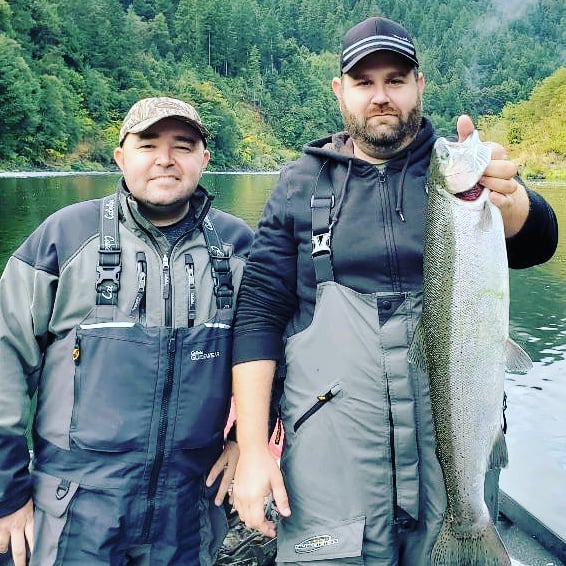 9-30-2018
Look what we found, the ever elusive klamath river hatchery steelhead. I told these guys they better go buy a......
Read More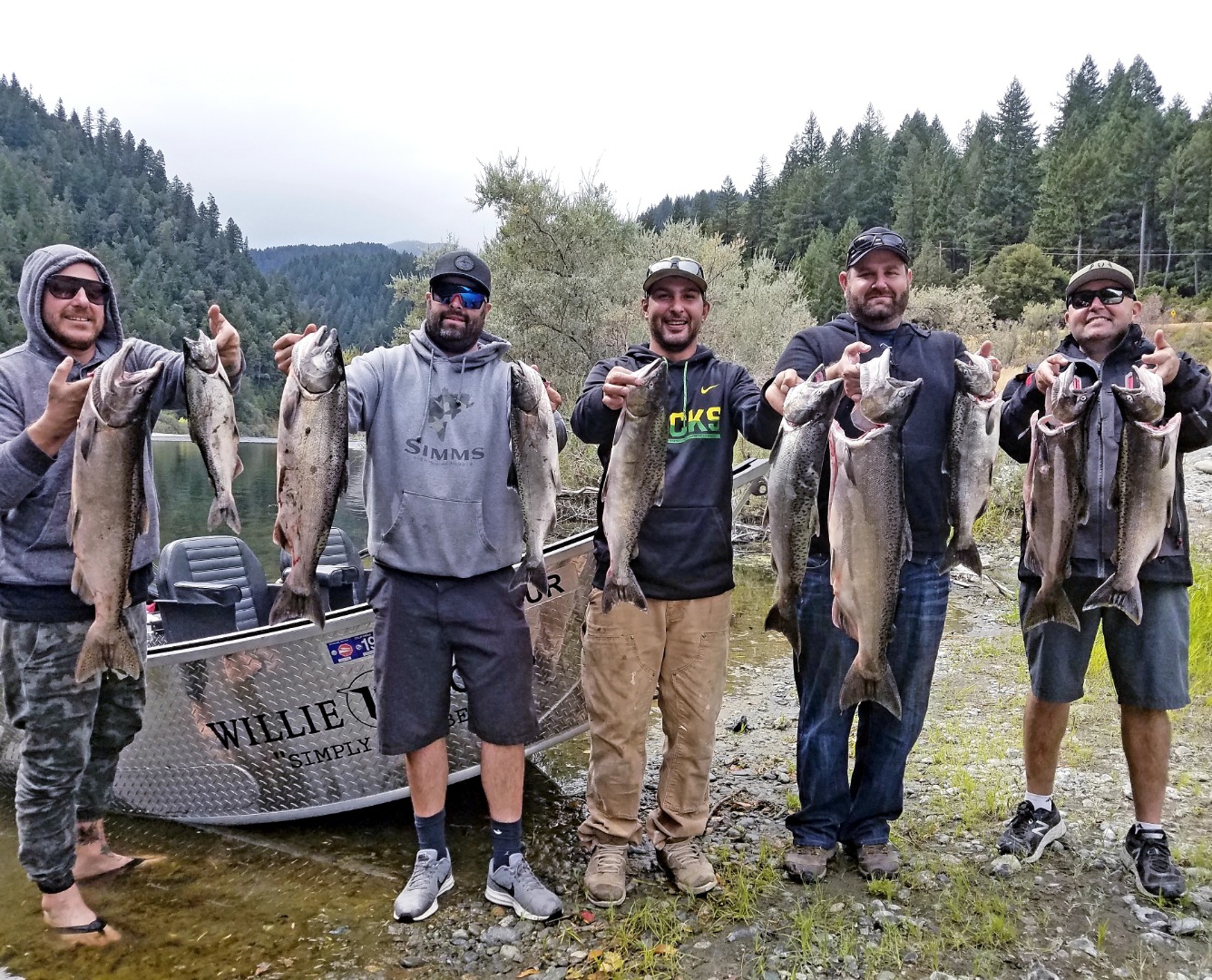 9-29-2018
The klamath salmon live strong, just like the river people that call the klamath river home. What a remarkable river,......
Read More