Virginia Lakes Fishing Report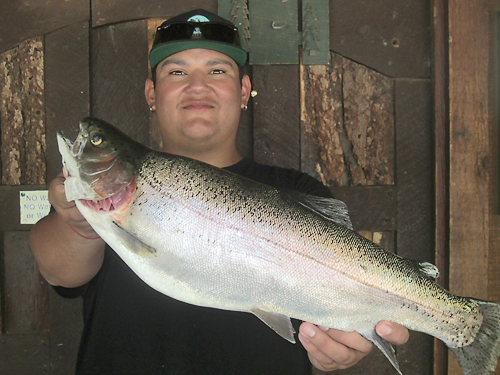 Anthony Hernandez Corona 4lb7 Sniper bait 8 30 Little Virginia
Photo Credit: Courtesy of Virginia Lakes Staff
Reports say that 7 BFEF tagged trophy's were taken out of Big Virginia according to Ken's in Bport.

The stock truck arrived with fish from Black Rock Hatchery for all the weekend anglers. Woohoo! Very nice looking fish too! Fat little dawgs.

BAIT: Micetails, pink white head, orange green head, brown red head, crawlers, meal worms, crickets and all things natural except pinch crawlers. Oh did I say Micetails, yup, that's number one. With salmon peach coming in a close 2nd.

LURES: Buoyant's, Panther Martins, Tasmanian Devils, gold Kastmasters
FLY AND BUBBLE: Dries are a bomb, bring 'em all.
FLY RODS: Copper bh zebra's, small gold wire/black zebra's and small olive WD40's.
BACKCOUNTRY: Dries are still going off, unbelievable action when the cloud cover provides relief for all the shallow waters.
NOTE: If the trout bleeds don't throw it back into the lake, it will die and IT ATTRACKS BEARS. If you care about the resource please be careful when releasing fish back into the water.
Virginia Lakes Resort is located near the top of Conway Summit between Mono Lake and Bridgeport, CA. We have everything you need to enjoy the Eastern Sierra. Check out our WEBSITE.
< Previous Report
Next Report >
< Previous Report
Next Report >
More Reports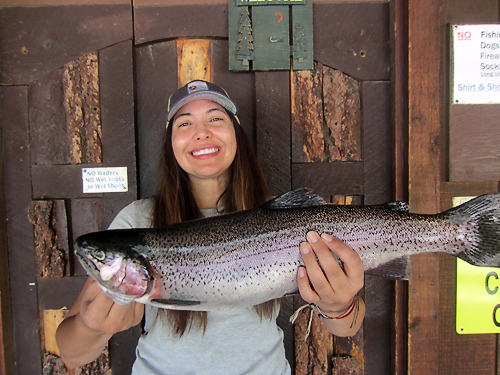 8-26-2019
Very nice week weather-wise and a bit warmer than normal for this time of year. The stock truck arrived Thursday with......
Read More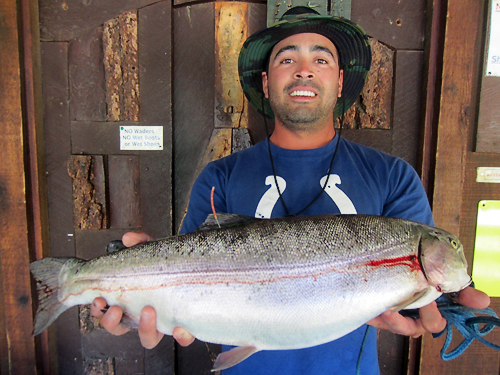 8-18-2019
August 11-17, 2019 - Virginia Lakes Resort Fish Report Weather: - (7am Temp Sunrise/Sunset) Sunday35º6:07/7:56 Windy most of the day but calmed around 4pm......
Read More