Kens Sporting Goods Fishing Report

Photo Credit: Courtesy of Kens Sporting Goods
by Kens Sporting Goods Staff
9-1-2019
Website

EAST WALKER RIVER      
The East is running about 310 cfs right now, it's still fishing a little tough but there are some nice fish being caught.  Nymphing is still the order of the day with caddis nymphs topping the list of bugs. Haven't had much news on streamers or dries though we did talke to one angler who caught some fish on a hopper/dropper rig this week. You'll still need to add some weight to get your bugs down to the bottom where the fish are hanging out to be successful.
Patterns to try: san juan worm, squirmie wormy, rainbow warrior, silver streak, dark lord, WD-40, micro mayfly, radiation baetis, LaFontaines deep sparkle pupa, Fox's poopah, z-wing caddis, buckskin caddis, rubberlegs,
SCEIRINE RANCH                
We had good reports come in from the ranch this week, it sounds like they're still eating stonefly patterns and squirmy wormy's pretty good down there. There's lots of fish in the 12 to 16 inch range making a showing with a few fish going up into the low 20's here and there. At some point the flows will start to come down and when they do it should get very good on the Walker.  
HUNEWILL POND                  
We had a couple anglers on the pond this week, one of them was only able to get into 4 or 5 fish while the other one got into 12 or 15. The weeds are pretty thick but there are still a couple less weedy areas on the pond where the fishing can be pretty good. Dry/dropper rigs probably did the best but there were some fish caught on small leech and damsel nymph patterns as well. There are still pretty good numbers of fish in the 20 inch range and they are very strong. When the weather starts to cool the weeds should start to subside and the fishing should be pretty good for the Fall part of the season.
BRIDGEPORT RESERVOIR                  
The Reservoir is still kicking out really good numbers of perch as well as some good rainbows up to around 5 pounds. The trolling has still been good with Thomas Bouyants, crawlers, needlefish and Rapalas while the bait fishing has been good up in the channels, off of Rainbow Point and out in the middle of the lake between Rainbow and the marina with inflated crawlers, power bait, mice tails and pinched crawlers. The shore fishing hasn't picked up yet but when the weather starts to get colder and the water temperatures start to drop it should get better.          
KIRMAN LAKE                              
No news from Kirman this week, we'll keep you posted.  
TWIN LAKES                   
The Twins are still kicking out some very good rainbows both trolling and bait fishing, we've seen fish up to around 5 pounds caught this past week. Bait anglers are doing pretty good with pinched crawlers, powerbait and mice tails. Lure anglers are catching fish with Rapalas, Thomas bouyants and Kastmasters. We haven't talked to any fly anglers up there lately but you should be able to do well with seal buggers, wooly buggers, matukas and soft hackles.            
WEST WALKER RIVER                         
We've had some mixed reports from the West this week, the successful fly anglers we talked to did well with hopper/dropper rigs as well as running attractor nymphs down near the bottom. Successful bait anglers caught some fish with salmon eggs and nightcrawlers while lure anglers got into some fish with Panther Martins and Thomas Bouyants. It sounds like the best areas have been off of Highway 108 across from the Marine Base and along Highway 395 up near the town of Walker.  
VIRGINIA LAKES                        
We've still had some mixed reports from the Virginias this week as well, it sounds like the best thing to do up there is get out in the water in a tube or kayak, especially during the day. Mornings and evenings the shore fishing has been better but when the sun is high it will help to get out into deeper water. Mini jigs have done well this week as well as Thomas Bouyants and Kastmasters, for bait you can use pinched crawlers, mice tails and inflated crawlers. Fly anglers have been doing the best with sinking lines and wooly buggers, soft hackles and small leech patterns.        
If you would like to receive this report via email, drop me a line at [email protected] and I'll get you on the list!
UPDATE:
September 1, 2019 - Founders day is in full swing, lots of fun stuff going on this weekend. The Fishin' Mission Foundation had their 10th annual Western Night last night and it was a great success, the BBQ was great and folks danced away to the live music! They will be thinking of the 11th annual for next year! Tomorrow (9/2/19) will be our annual East Walker River Clean-up day as well, sponsored by Ken's, Fishin' Mission Foundation and Walker River Outfitters. We'll be meeting at 9am at the Bridgeport Park then meeting back at the park at 1pm for another BBQ! Come join us if you want to help out!
August 25, 2019 - Bridgeports Founders Day Weekend is almost here! There's lots going on for your fun and entertainment!! The Fishin' Mission Foundation is having a BBQ and concert on Saturday night, there's a Founders Day dinner on Sunday night, the East Walker River clean-up day on Monday morning, just to name a few things! If you're in the neighborhook come and enjoy the festivities!
< Previous Report
Next Report >
< Previous Report
Next Report >
More Reports
Kens Sporting Goods Reports
for Sunday, August 25th, 2019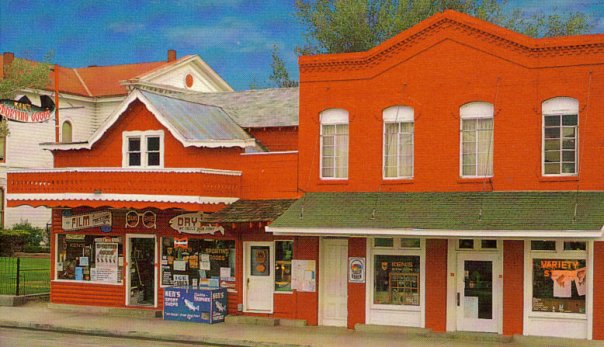 :
Ken's Sporting Goods Fishing Report
East Walker River (CA)
:
East Walker River Fishing Report
East Walker River Sceirine Ranch
:
Ranch Fished Well Again
Bridgeport Reservoir
:
Action on The Reservoir is Still Chugging Along
Twin Lakes (Bridgeport)
:
Twins Are Still Producing Good Fish
West Walker River (CA)
:
West Walker River Fishing Report
Virginia Lakes
:
Virginia Lakes Fishing Report
Kens Sporting Goods Reports
for Monday, August 19th, 2019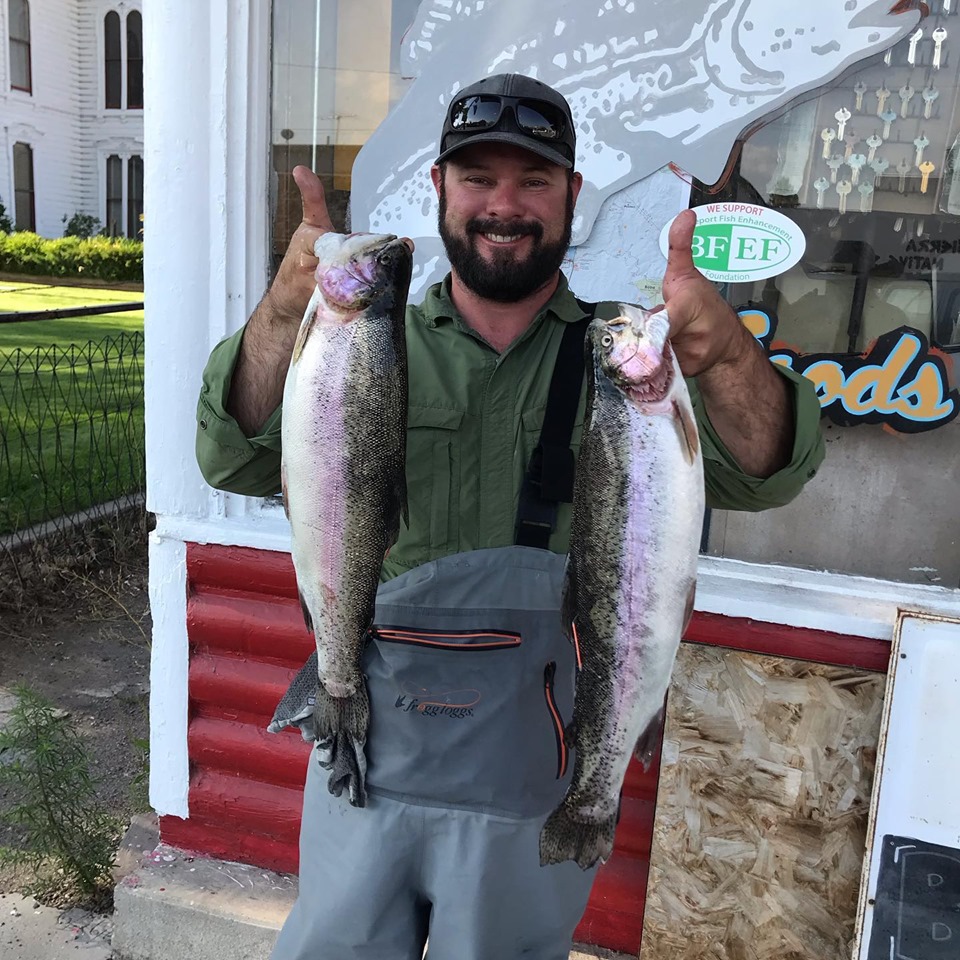 East Walker River (CA)
:
Mostly Nymphing Action Right Now
East Walker River Sceirine Ranch
:
The Ranch Fished Good This Week
Bridgeport Reservoir
:
Quite a Few Kokanee Being Caught This Week
Twin Lakes (Bridgeport)
:
Scattered Good Success This Past Week
West Walker River (CA)
:
Starting To Get Some Good Reports on The West
Virginia Lakes
:
Virginia Lakes Fishing Report
:
Ken's Sporting Goods Fishing Report
Bridgeport Reservoir
:
BFEF Tagged Trophy Trout Club