BFEF Continues It's Stocking Efforts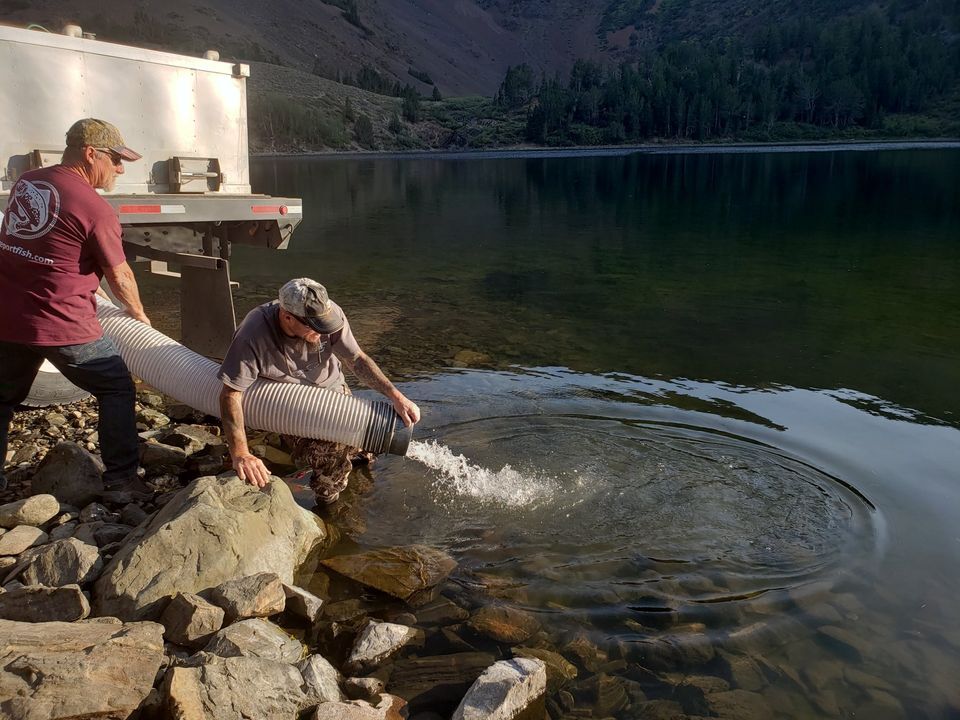 Photo Credit: Courtesy of BFEF
BFEF continues it's stocking efforts, with over 1600 pounds of beautiful BFEF Tagged Trophy Trout into Bridgeport area waters.
Yesterday, BFEF volunteers worked with US Forestry and CDFW to continue to stock these beautiful BFEF Tagged Trophy Trout into Upper Twin Lake/Mono Village, Robinson Creek, Bridgeport Reservoir and Big Virginia Lake, average fish weighed 4.47 lbs.
We thank all of our sponsors / partners as well as all of YOU who continue to support and donate to
our programs
Special shout out to Jim Reid, his family and everyone at Ken's Sporting Goods for sharing the cost of an additional tank of fish for the Bridgeport Reservoir.
FYI- as of today Upper Twin Lake/Mono Village & Bridgeport Reservoir are open for fishing, camping, outdoor recreation.
So anglers these fish are waiting for you! Get to the allowable areas and try for your opportunity to land one of these BFEF TTT and join the 1 & Only BFEF TTT Club, just like Katelyn H. and Steve F. did last week.
Ken Hoffman's Guide Service is ready to take you fishing in Bridgeport, CA. Please give Ken a call at (714) 227-0765 to book your fishing trip! For more information please visit our website at www.kenhoffmansguideservice.com.
< Previous Report
Next Report >