Stagnant Conditions, Swirling Currents, Transition Time!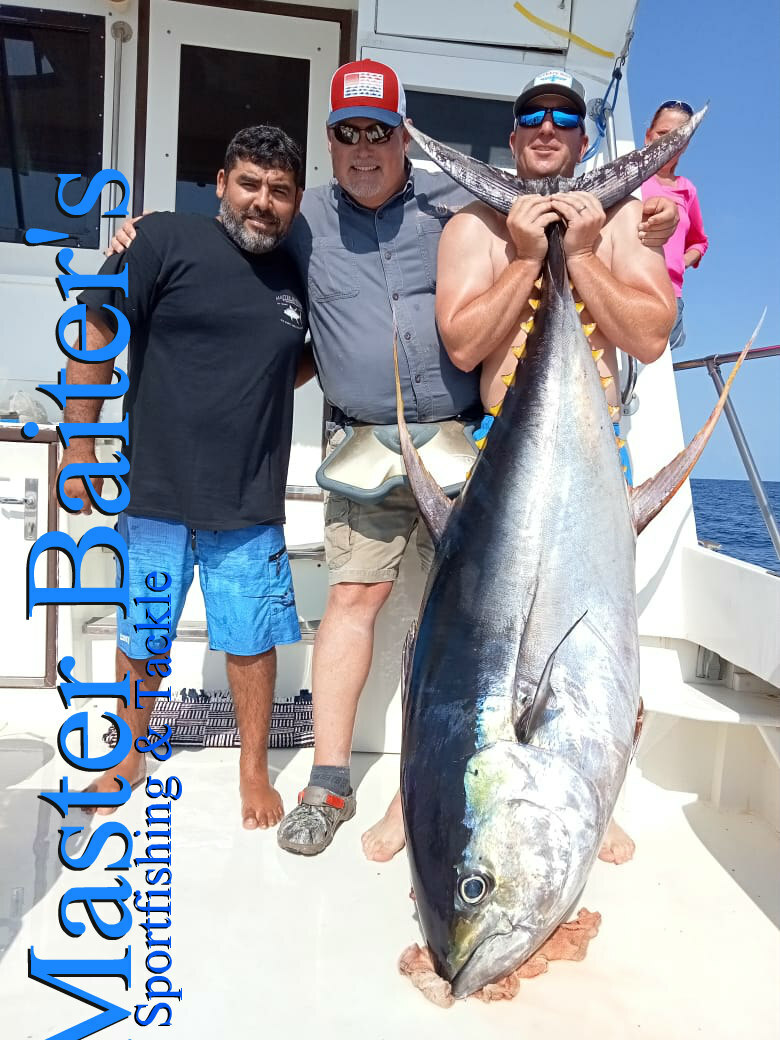 by Stan
6-20-2021
011 52 322 209-1128
Website

Fishing in Puerto Vallarta is never a sure thing if targeting only one species, but if you are looking for action we always have that. I know my reports lately seem to be a little "cookie cutter". But if you've been reading my articles here in the past, you know this is the time of the year when the fishing seasons change. I call it a "Transition Period". In a "normal" year the tourism season is normally over. With Covid restrictions winding down, we're seeing a "second High season" in June. Thankfully we have Stripers still running the area, Yellowfin Tuna are small but out there. Blue Marlin are sparse and Sailfish are hard to find. What does this all mean? It means the fish are out there, the question is: Are you willing to do what it takes to boat a Bucket List fantasy?
Starting with Corbetena, located 35 miles out of Marina Vallarta Striped Marlin are thin in numbers and moving. Yes you'll find them north of the "Rock". If you're running the right bait, you may get "lucky". Yellowfin Tuna are also in the area 20 to 50 lbs. If you're burning fuel, you're catching fish.  Spinner Dolphin are peppered throughout the entire area and Football Tuna are running with them. The biggest factor to catching fish is fuel usage. Private boats are catching many fish, many different species and of course they use fuel. Enough Said.  
Right now the whole area between El Morro, Corbetena and Punta Mita is full of action. Fish are moving and currents of cool and warm water are challenging when your boat doesn't have electronics so they know when they're in cold water. Another reason to pay the price for fishing. Striped Marlin are still running the area and several have been boated here lately. Rooster fish are still possible on the backside of El Morro. Or if you're north of Punta Mita in the Sayulita area have seen nice reports of 30 lb Roosters around structure and sandy beaches. Dorado can be around any floating debris or clumps of Seaweed, but not many free swimmers. Naturally you have smaller Jack Crevalles in the 30 lb range and Bonito in the 20 lb range. Sailfish are possible and Stripers have been found 7 miles off the point of Punta Mita.  
Inside the bay for right now is probably your best bang for your fishing dollar if looking for shorter duration fishing trips. There have been Jack Crevalles at 20 to 30 lbs and Sailfish in the middle of the bay. Bonito are here as well. From the middle of the bay south you'll still find Sierra Mackerels, Bonito, Dorado at Los Arcos, but are small from 7 to 10 lbs. Yellowfin Tuna at Yelapa if you know the tricks. And of course the possible smaller Sailfish and Striped Marlin. With Rooster fish off Punta Negra and Estella dera. Fishing in Puerto Vallarta can be a mixed bag.
The bite hasn't move an inch so the bite time is soft. Boats hitting the water early are seeing smaller fish limits and later bite at 09:00 to 11:00 is still accurate. The afternoon bite is just about 9 p.m. We still have huge amounts of bait in the area and varied baits. Lures are working. Guacamaya's, and Iguanas are great lures to start with. But the big secret seems to be Calamari, Squid for bait! Water temperatures are hovering at 78 degrees, but there are widespread areas where the water temp is over 82 and that's where you'll find fish. Keep that to yourself amigos.
We will break this "log jam" in the next coming weeks, it's normal. We have seen some weather, but not enough to create a healthy "trash line". And of course we are still waiting for the dirty water from the clashing and changing currents. But Dorado numbers are picking up. Sailfish will also gradually increase in numbers as Blue and Black Marlin move in. With some luck we'll see some sizeable Yellowfin Tuna in the area. Be Patient.
Until next week, don't forget to Kiss Your Fish!
< Previous Report
Next Report >
< Previous Report
Next Report >
More Reports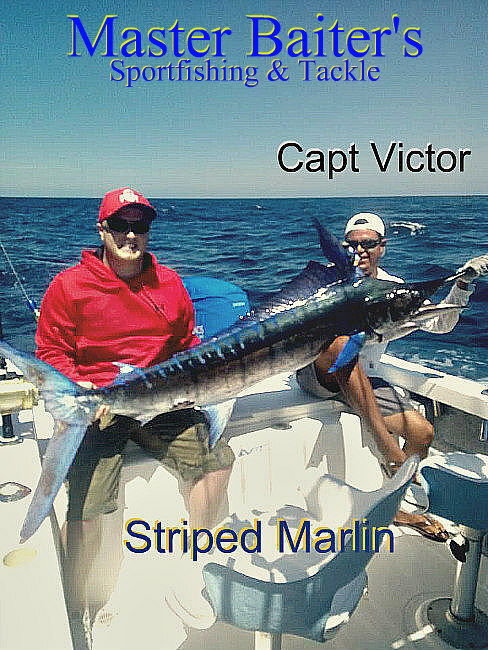 6-8-2021
When we come into this time of the year, fishing can be up and down and that's a bit of......
Read More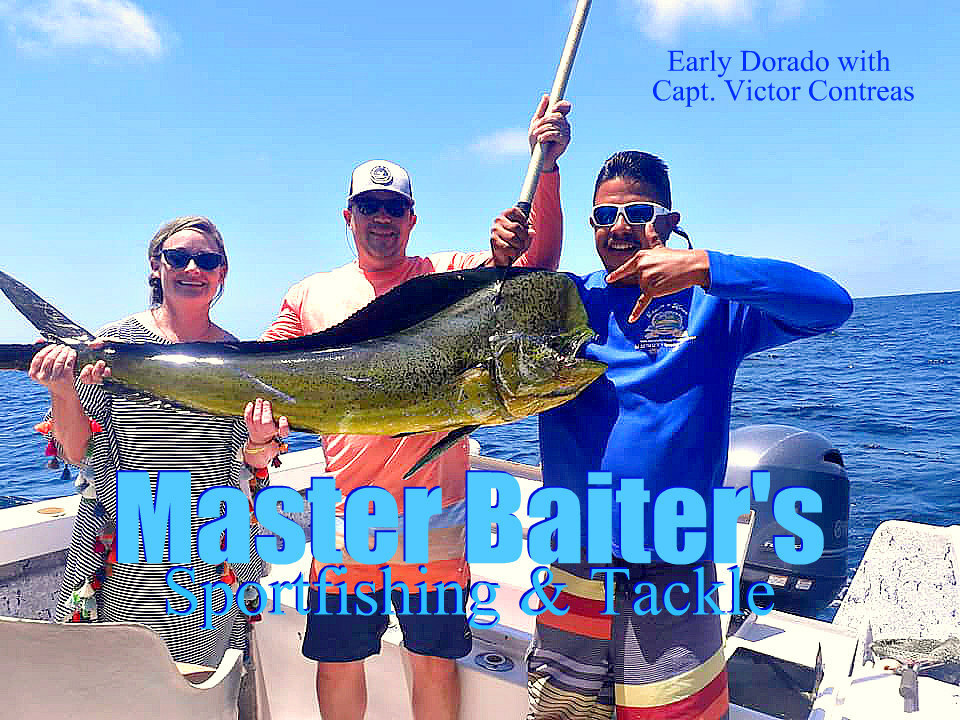 5-21-2021
Things have gotten even a little strange for a transition period. It's a yearly thing, cold water currents changing to......
Read More