Mac Attack Ice Derby will be January 14th and 15th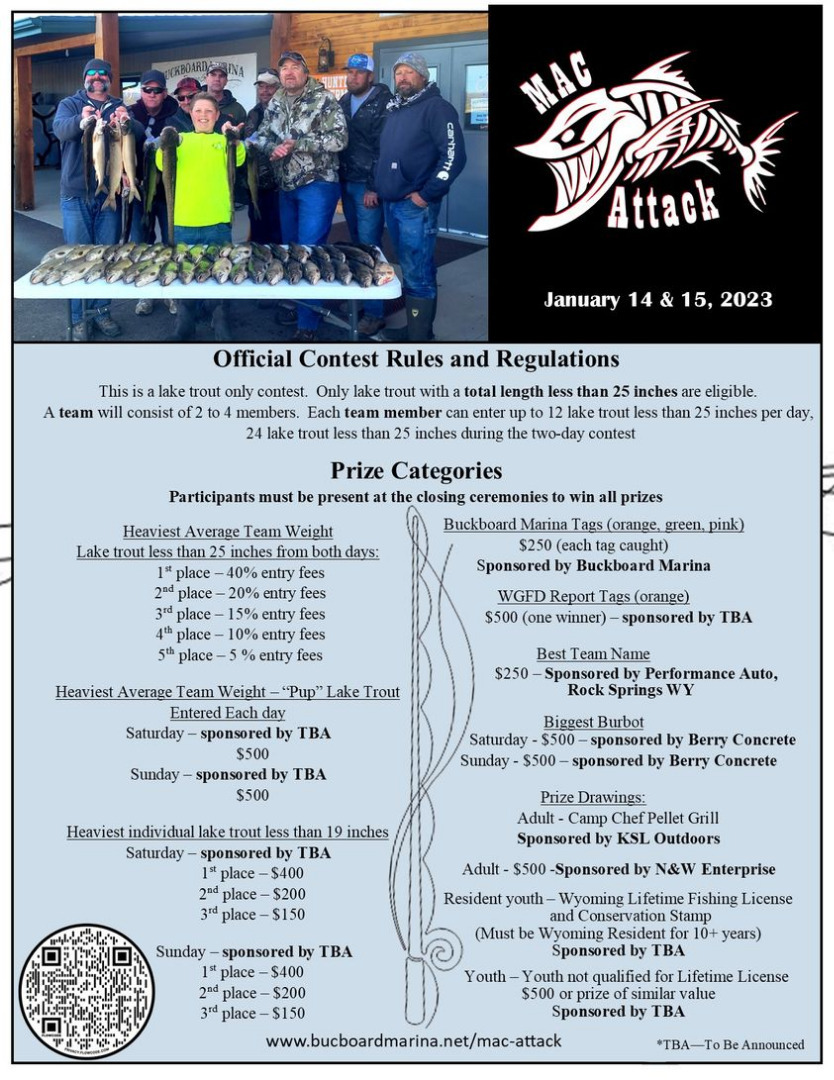 by Buckboard Marina at Flaming Gorge
11-28-2022
Website

Here's an update on the derby with categories for the event! Huge Shout out to some of our early sponsors! **Sponsored categories are guaranteed payouts if sponsored**
KSL Outdoors has donated a Camp Chef Pellet Grill for the adult participation prize.
Berry Concrete Cutting has Sponsored the biggest burbot each day category ($500 daily payout).
N&W Enterprise has sponsored $500 cash drawing
Performance Auto has Sponsored best Team name ($250 Cash)
We will also be having a random draw for Wyoming Resident youth to win a Lifetime Fishing and Conservation Stamp. Due to Wyoming Game and Fish regulations this prize youth must be 10-17 years of age and be a Wyoming resident for 10+ years.
We are working with many more potential sponsors to make this event fun and enjoyable for all!
Online Registration will open around the beginning of December, so look out for the announcement post!!!