Bear Lake Fish Report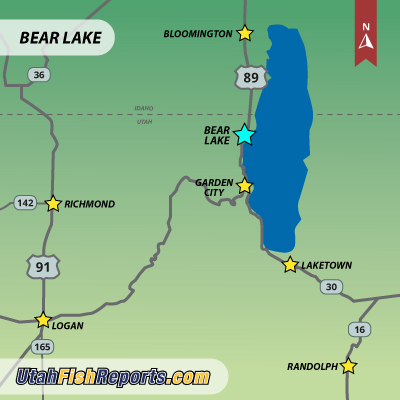 by Utah Division of Wildlife
11-20-2014
801-538-4700
Website



Bear Lake fishing is beginning to heat up now that the cold weather has arrived. Water levels are looking good -- they are just about the same as last year at this time. You can still launch boats at the Utah State Park marina and off the east side at the First Point and Rainbow Cove boat ramps. Courtesy docks are in the water at all locations. We recently completed our fall gillnet sampling on the lake and found cutthroat and lake trout at depths ranging from 15 to 60 feet. Anglers who have fished over the last two weeks have reported catching mainly cutthroat trout. The lake trout are just beginning to bite now that their spawning season has ended. Anglers are catching both cutthroats and lake trout while trolling with downriggers and flatfish in the U-20 and T-4 sizes. The best spots to fish this time of year include the rockpile area off Ideal Beach Resort (in 40 to 60 feet of water) and along Cisco Beach northward to North Eden. Good starting speeds range from 1.4-1.9 mph, but you can try faster or slower, depending on what the fish want that day. Remember, in order to keep a cutthroat trout from Bear Lake, it must have a healed fin clip (usually the adipose fin). Cutthroat trout with all fins intact have to be released, including fish that are tagged with all of their fins. You may also want to consider releasing large lake trout to help maintain the fishery. Lake trout are very slow-growing and can easily live more than 35 years in Bear Lake. For those anglers anticipating the Bonneville whitefish run, it should begin around Thanksgiving weekend and continue for the first two weeks of December. Use light-action spinning rods with four- to six-pound line and 1/16- to 1/8-ounce jigs tipped with a one-inch piece of nightcrawler. Cast along the rock shoreline on the east side and off the Utah State Park marina for the best results. Other fishing opportunities in Rich County include:


Garden City Pond: Stocking is completed for the year. Recent improvements at the pond include a paved sidewalk and a dock. Anglers report fair fishing for rainbow trout (up to 12 inches) using nymph flies, nightcrawlers under a bobber or PowerBait. Garden City Pond is a community fishery, and the daily limit is two fish.

Laketown Reservoir: The pond is full, and anglers are catching rainbow trout and a few cutthroats with small spinners (#1 size) or with a worm-and-marshmallow combination under a bobber. At Laketown Reservoir, the daily limit is four trout.


< Previous Report
Next Report >
< Previous Report
Next Report >
More Reports
Utah Division of Wildlife Resources Reports
for Thursday, November 20th, 2014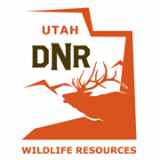 Brough Reservoir
:
Brough Reservoir Fish Report
Browne Lake
:
Browne Lake Fish Report
Calder Reservoir
:
Calder Reservoir Fish Report
Crouse Reservoir
:
Crouse Reservoir Fish Report
Flaming Gorge Reservoir (UT & WY)
:
Flaming Gorge Reservoir Fish Report
Green River
:
Green River Fish Report
:
Pelican Lake Fish Report
Red Fleet Reservoir
:
Red Fleet Reservoir Fish Report
Spirit Lake
:
Spirit Lake Fish Report
Starvation Reservoir
:
Starvation Reservoir Fish Report
Steinaker Reservoir
:
Steinaker Reservoir Fish Report
Utah Division of Wildlife Resources Reports
for Thursday, November 13th, 2014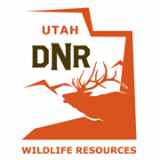 Brough Reservoir
:
Brough Reservoir Fish Report
Browne Lake
:
Browne Lake Fish Report
Calder Reservoir
:
Calder Reservoir Fish Report
Crouse Reservoir
:
Crouse Reservoir Fish Report
Flaming Gorge Reservoir (UT & WY)
:
Flaming Gorge Reservoir Fish Report
Green River
:
Green River Fish Report
:
Pelican Lake Fish Report
Red Fleet Reservoir
:
Red Fleet Reservoir Fish Report
Spirit Lake
:
Spirit Lake Fish Report
Starvation Reservoir
:
Starvation Reservoir Fish Report
Steinaker Reservoir
:
Steinaker Reservoir Fish Report
Deer Creek Reservoir
:
Deer Creek Reservoir Fish Report
Deer Creek Reservoir
:
Deer Creek Reservoir Fish Report
Jordanelle Reservoir
:
Jordanelle Reservoir Fish Report
Provo River
:
Provo River Fish Report
Strawberry Reservoir
:
Strawberry Reservoir Fish Report
Utah Lake
:
Utah Lake Fish Report
Bear Lake
:
Bear Lake Fish Report
Birch Creek Reservoir
:
Birch Creek Reservoir Fish Report
Blacksmith Fork River
:
Blacksmith Fork River Fish Report
Bountiful Lake
:
Bountiful Lake Fish Report
Causey Reservoir
:
Causey Reservoir Fish Report
Echo Reservoir
:
Echo Reservoir Fish Report
Farmington Pond
:
Farmington Pond Fish Report
Holmes Creek Reservoir
:
Holmes Creek Reservoir Fish Report
Hyrum Reservoir & State Park
:
Hyrum Reservoir & State Park Fish Report
Jensen Nature Park Pond
:
Jensen Nature Park Pond Fish Report
Kaysville Ponds
:
Kaysville Ponds Fish Report
Little Creek Reservoir
:
Little Creek Reservoir Fish Report
Logan River
:
Logan River Fish Report
Mantua Reservoir
:
Mantua Reservoir Fish Report
Newton Reservoir
:
Newton Reservoir Fish Report
Ogden River
:
Ogden River Fish Report
Pineview Reservoir
:
Pineview Reservoir Fish Report
Porcupine Reservoir
:
Porcupine Reservoir Fish Report
Rockport Reservoir
:
Rockport Reservoir Fish Port
Williard Bay Reservoir
:
Williard Bay Reservoir Fish Report
Scofield Reservoir
:
Scoefield Reservoir Fish Report
Millsite Reservoir & State Park
:
Millsite Reservoir & State Park Fish Report
Huntington Reservoir
:
Huntington Reservoir Fish Report