Halibut for the Fourth of July
by Herb Tennell
7-7-2018
(360) 461-1600
Website

While you guys were relishing in the July 4th celebrations, we were busy getting our Halibut hunting on! These incredible fish were a real battle but our fishing guests were ready to take them on! 
lthough quite a bit rarer these days, huge Pacific Halibut — also called "Barn Doors" — can get to lengths of over 8-feet long and 5-feet wide, weighting upwards of 600 pounds! 
North Pacific Halibut are a member of the flounder family. Why do they look so strange? When Halibut first hatch they swim upright with one eye on each side of their head. At five weeks and one inch in length, one eye "migrates" over the top of the head so that both eyes are on the same side. At this time the juvenile Halibut "lays over" on its side with both eyes on the top side. The underside maintains its white hue while the top of the fish changes to camouflage in with the environment around it.
Can't get enough of our fishing photos? Follow us on Facebook and Instagram to stay up-to-date. 
Outbound Alaska Charters is located in Sikta, AK. When you are ready to book your Alaska fishing trip please call us at (360) 461-1600. For more information please visit our WEBSITE.
< Previous Report
Next Report >
Endeavor (Sitka, AK)
< Previous Report
Next Report >
More Reports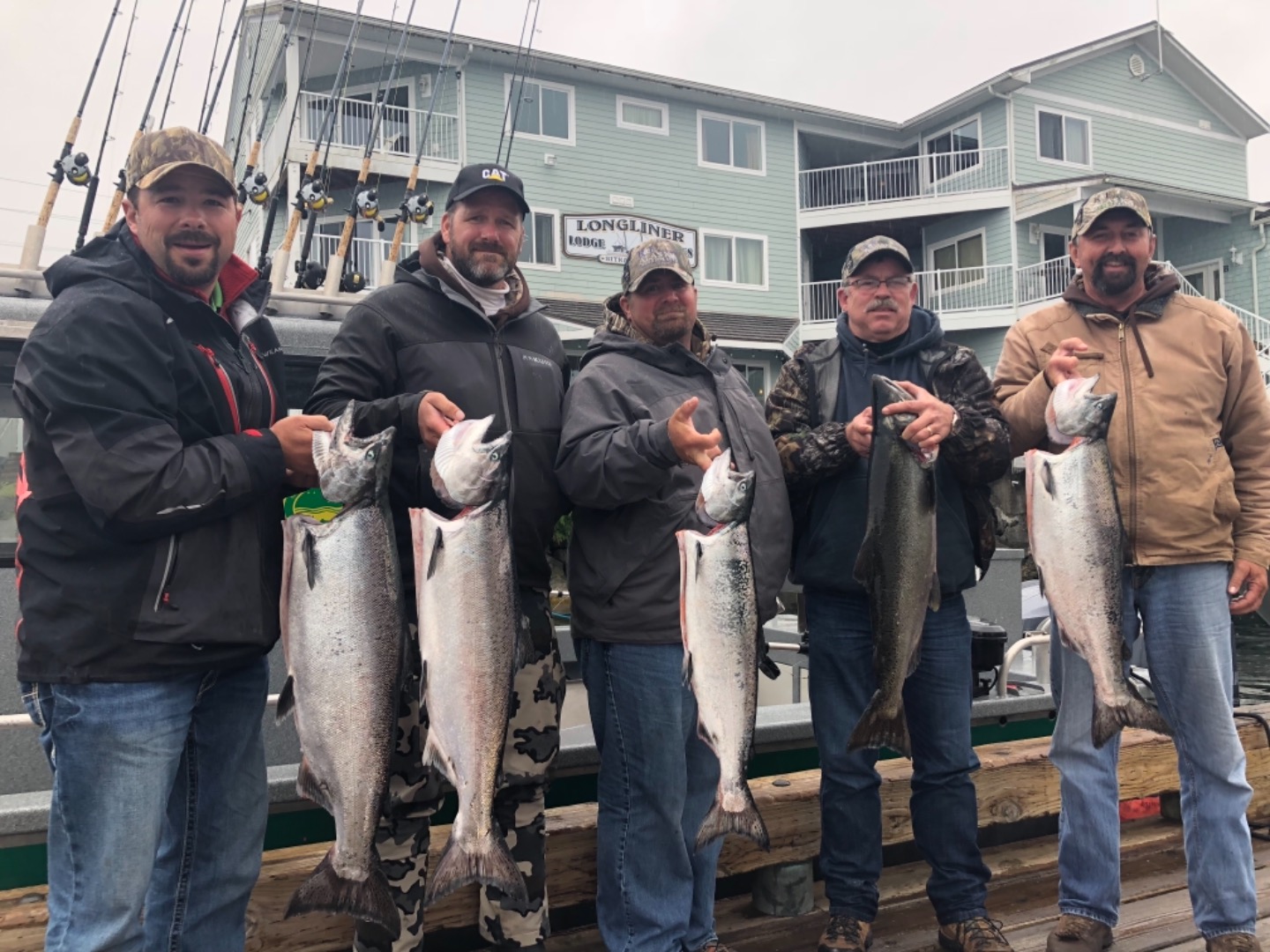 7-1-2018
The Andersons were visiting from Indiana and look what they left with!  Alaskan salmon are by far one of the most impressive......
Read More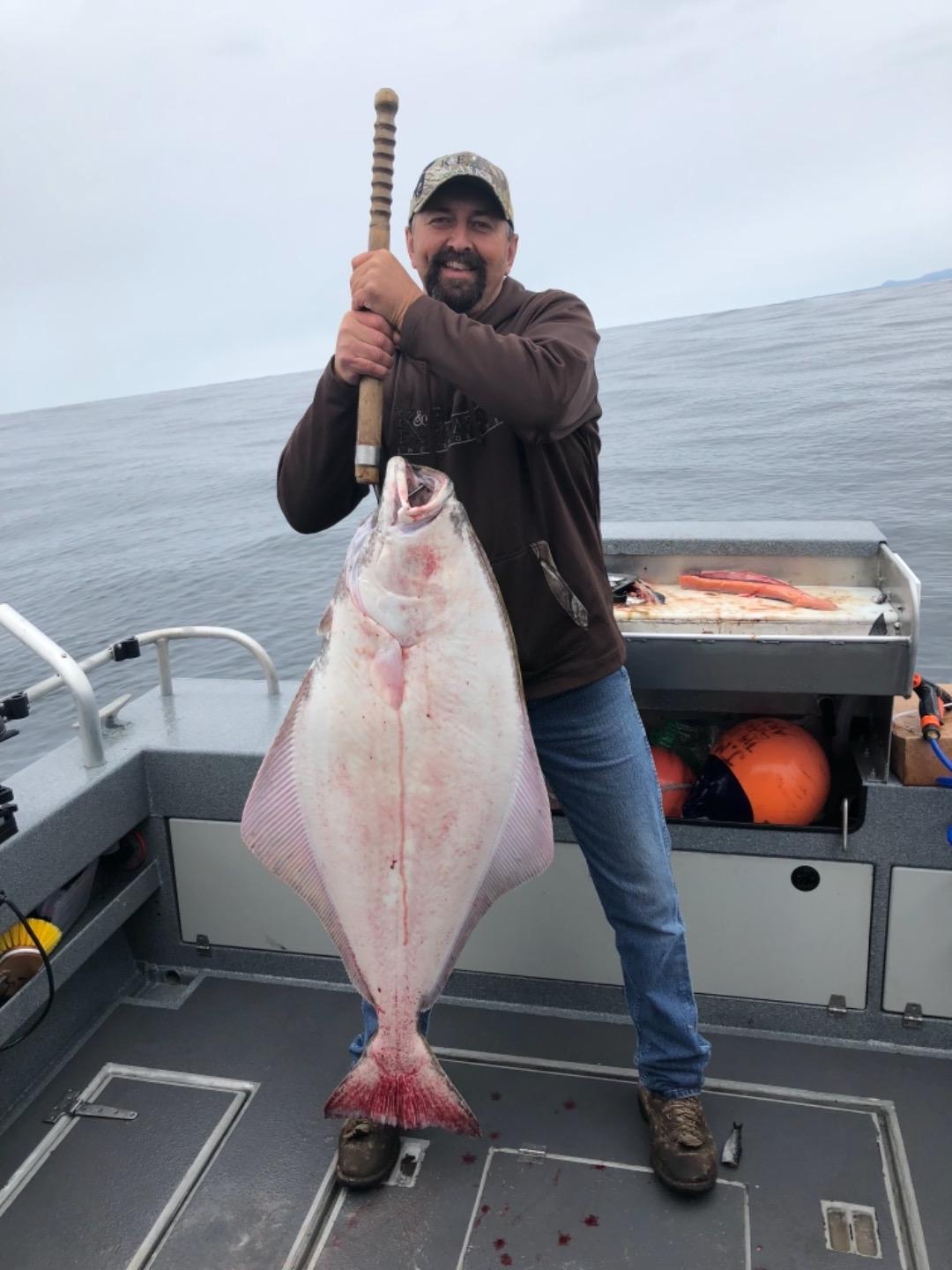 6-28-2018
It was an epic day on the Endeavor with the K&E Construction crew! These guys know how to throw down,......
Read More