Great Winter Fishing, Snappers, Striped Marlin, Wahoo Too!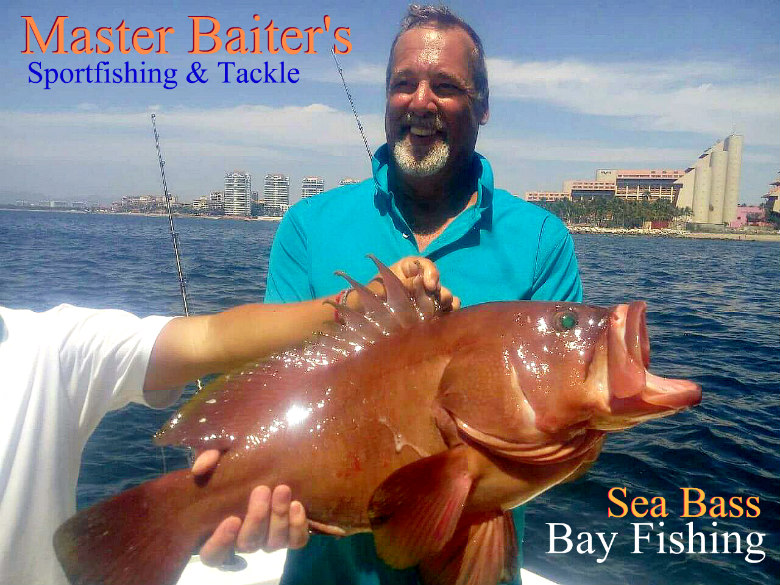 Photo Credit: Courtesy of Master Baiter's
by Stan
3-23-2020
(322) 209 1128
Website

 It's interesting how people who read my articles always come in asking for Marlin, Dorado etc. For now they're south for the winter but will be back in a few months. For now we're taking shorter day trips for the most part and catching winter species, but of course it's still fishing so there are always challenges. Snapper are moving in, Stripers are still roaming the area, Wahoo are in as well and you couldn't ask for better weather here in Puerto Vallarta, Yeha!
At this time of the year there really aren't too many reasons to be going to Corbetena or El Banco. Yes there are Tuna, but they're not taking baits no matter who you are. Same goes for El Banco. Yes there are Cubera Snappers for the jiggers. Stripers are roaming between the Punta Mita to El Banco, over to Corbetena back to El Morro. This monster sized rectangle area is where you'll find 100 lb Stripers aka Striped Marlin and 60 lb Wahoo as well. Not really enough of a reason to head out this far since you can get the same species closer in! Things will improve when the water warms up about the end of May Amigos.
For the person looking for a full day, we've seen some nice Snappers in the 20 to 30 lb range on the back side of El Morro. Wahoo have been boated this week in the 60 to 80 lb range in this cold water. Those targeting Wahoo should remember their mouth is sharp as a razor and wire leader is called for! Those into bottom fishing will be happy to find Cubera Snappers, Amber Jacks to 40 lbs, Rainbow Runners to 25 lbs, Jack Crevalls to 50 lbs, Bonito to 25 lbs and Sierra Mackerels everywhere to 12 lbs! You may even get a shot at a Striper as well at El Morro. Striped marlin are also roaming off the point of Punta Mita, take a heading of 315 off the point to the 8 mile mark and drop lures and dead bait. The whole area is active and full of action for the angler looking for arm burning action. 
Meanwhile in the bay the fishing is great. Now we all know the normal species, but most people are stuck in a rut where they don't think out of the box. For now jigging in the bay is producing nicely. The joke is everyone seems to be heading to the Ameca River where they trill around the river opening. Now this is a great spot, but it's not the only spot. We have experts that can make your day on the water a bit different. You can also get these Cubera Snappers and Grouper in front of the Sheraton and a few other secret areas. Not trolling, jigging! Put the pole in your hand and get ready for some action. For the "trollers" Jack Crevalls are up and down in the 30 to 50 lb range. Which means one day they're biting, the next not so much. Why you may ask, well it's the same massive amounts of bait like the last few weeks. Yes, we all know It's Whale Season, which of course means tons of Krill Squid, krill Squids, Red Tuna Crabs, Small Sardines and this is where the list begins. Find some hungry Jack Crevalls and you've got some real action. Not hungry as they are many times, then there's not much you can do but target something else. Jacks have been moving out farther in the bay as the Killer Whales are chowing down on the Jacks in the bay. Bonito around Los Arcos to 25 lbs, Sierra Mackerels everywhere and as mentioned earlier there are Cubera Snapper, Grouper and Sea Bass. So you have some great fishing options, but they won't be Dorado or Sailfish. Well worth a four hour trip, but I'd still suggest six hours. Need some help, contact us and we'll start there. 
The bite is still as it has been, but we've been getting people out earlier so we can hit the easy bite at the buoy with Sierras, then head out to our favorite fishing grounds. When it comes to bait this week we've seen the return, again, of very small Red Tuna Crabs in massive amounts in the bay and the deep water fishing grounds. And of course every fish in the area appreciates the "fast food". If running baits and not jigging, dead baits have been working well as are lures of blue and silver! 
Until next week, don't forget to kiss your fish! 
Special Announcement: Well it's happening again, nothing new, but there are so many people around Marina Vallarta (Beaches, Down town, Los Muertos Pier, etc) wearing Master Baiter's T-Shirts misleading people to think they're Master Baiter's! I figured it's time again to remind you that there is a whole city of imposters wearing my world famous t-shirts misleading people and ripping them off in my company name, again! So for the record, the only Master Baiter's shop now is in Marina Vallarta on the Boardwalk / Malicon between docks A and B. If you don't see Master Baiter's plainly visible in that location, they're ripping you off and the police should be called. So, if it's not an "Old White Guy" by the name of Stan or Benjamin, you don't want to do business with them… I know I have many clients that look for Master Baiter's who haven't been to Puerto Vallarta for years. I know, that you like to wait and come in to Puerto Vallarta before making your fishing reservations. If there is any question as to where we are, you can't ask my competition, they'll lie and send you off in the wrong direction. All the while bad mouthing Master Baiter's in an attempt to gain your business. I have a web page, facebook pages, a phone number and email. When coming to town, I'll fire you off a map of my exact location. Instagram, I'm everywhere and easy to find! So tell your friends and family. There is only one Master Baiter's, we're not dead or out of business.... Enough Said!
< Previous Report
Next Report >
< Previous Report
Next Report >
More Reports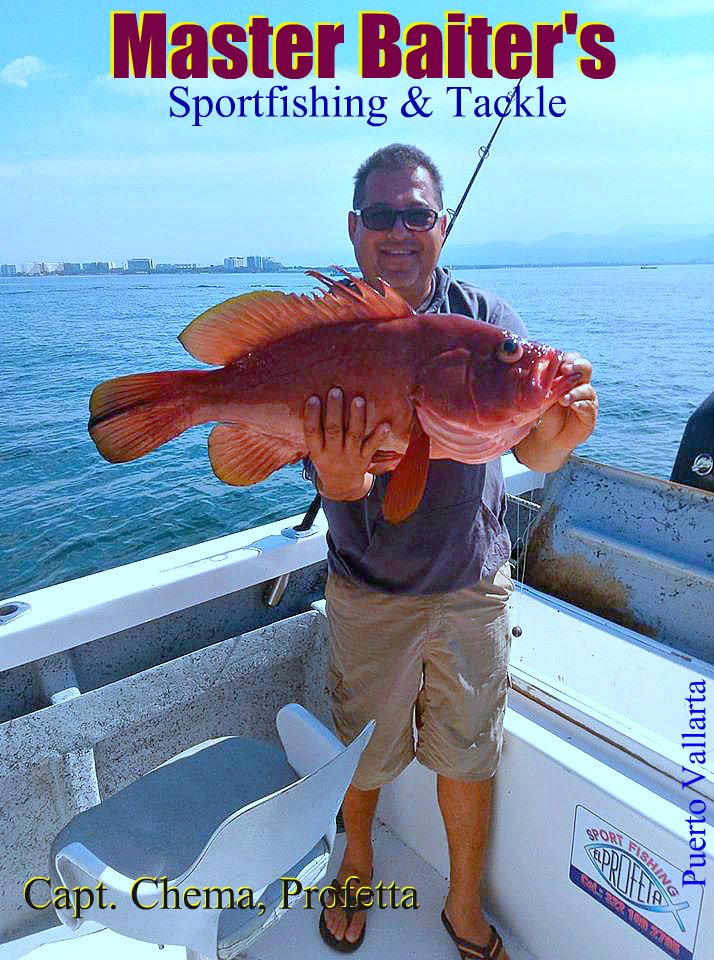 3-15-2020
This past week we've seen a massive drop in water temperatures and it's taking its toll. With massive bait in......
Read More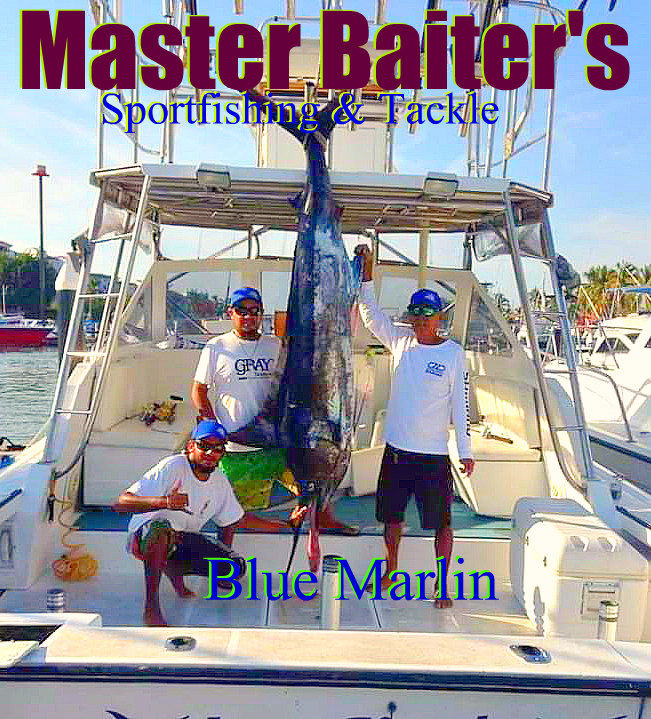 2-1-2020
We were hit with the normal end of December chill current that basically for a week kills the fishing for......
Read More