Hubbard's Marina Fishing Report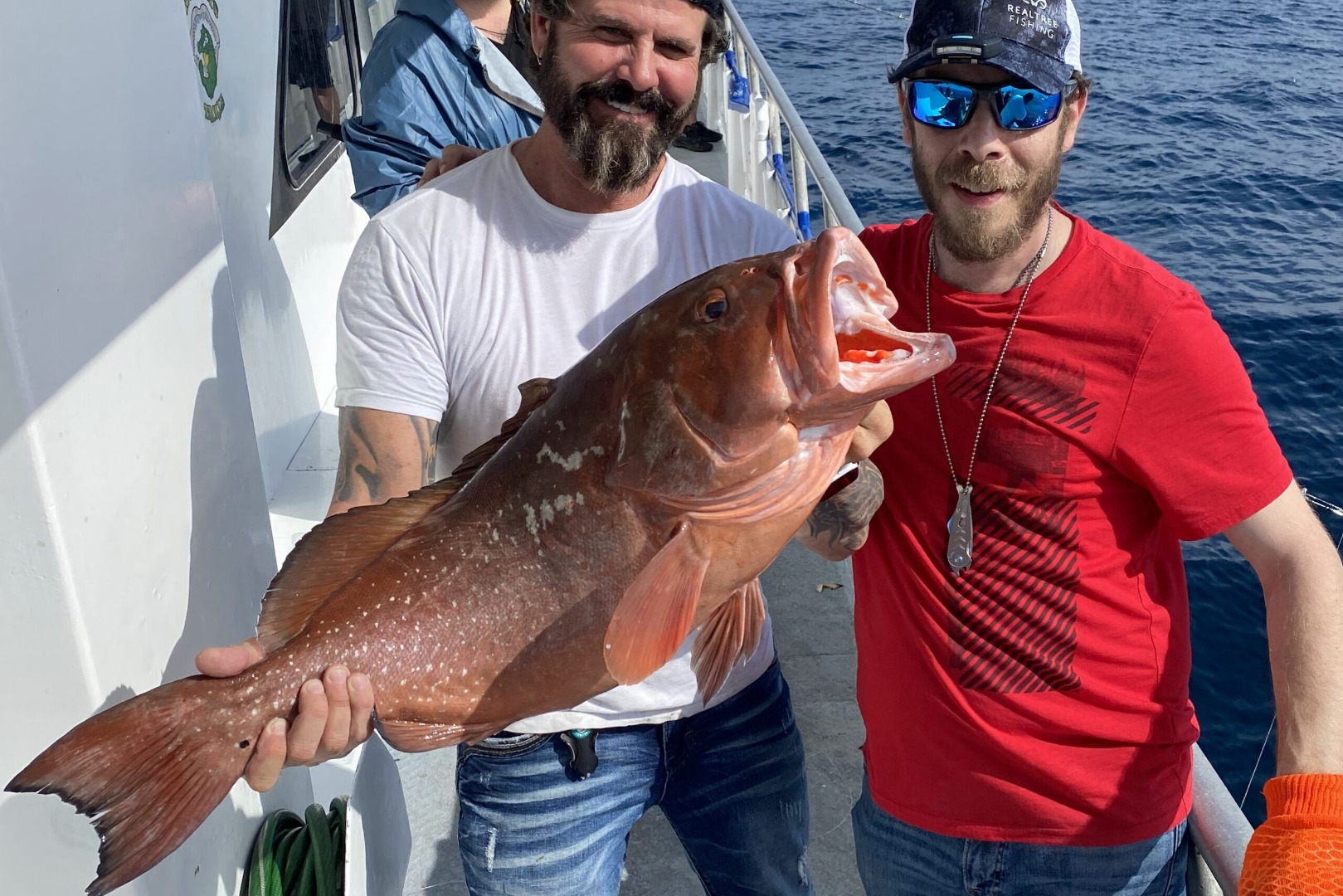 Red Grouper
Photo Credit: Hubbard's Marina
by Hubbard's Marina Staff
1-14-2022
727-393-1947
Website

Inshore Fishing Report
Snook action picked up this past week around the area. We were seeing some nice fish caught around the mangrove shorelines, dock lines, and grass flats. There are still some fish around the passes but they have been extremely finicky on baits, tackle and time of feeding. At night around dock lights and bridge lights present pretty good chances of encountering some hungry snook. You have to keep in mind the cooler the water the more opportunistic and lethargic the fish get. This means you have to retrieve your bait slowly and give the fish the opportunity to feed without expending much energy by presenting your bait naturally and as close to the strike zone or feeding area as possible. Slow moving soft plastics, swim baits, live shrimp and even cut dead baits become more and more productive as waters cool.
Redfish have been steady around the area this past week as well. We are seeing a lot of these fish around the docks, oyster bars, piers and bridges. Plus, the flats and mangrove shorelines still hold plentiful redfish. Like the snook, you can find them on the dock lights and bridge lights however, they are going to be on the bottom and harder to spot. Large live shrimp are working well on our near the bottom. Soft plastic paddle tails are an angler favorite for the redfish too, but the imitation shrimp moved slowly on or near the bottom is a great option as well.
Trout action has also been good this past week around those edges, cuts, and pockets of the flats. We are seeing some around the passes and choke points of the bay as well. Live shrimp, greenbacks and soft plastics are a great option for trout. Jerk baits retrieved more slowly work to get them chewing too. Trout tend to move a bit shallower as waters cool, but we haven't seen a big push to shallow waters lately with the warmer trends. That could change a bit with the big fronts coming, but for now it seems they are holding steady around that 3-5ft range. Dock lines are also holding trout, and dock lights at night are doing well producing trout action.
Flounder action is spotty around the area, but you can find them in those sandy patches adjacent to the flats. We are also finding them around the docks and bridges of the passes. Look for them adjacent to structures on sandy bottom areas ready to ambush passing baits close to or on the bottom. They are moving in and out of the passes for their near shore spawn this time of year.
Pompano are around the passes and islands of the bays and some sandy passes and cuts. They like the clear, clean water. Also take into account that they move around a lot,  making it difficult to hone into their numbers. Areas like fort de Soto, pass a grill, blinds pass and the Johns Pass jetties are good areas to work with pompano jigs. Also, around the Dick Misner bridge, anna maria island and the cuts of the northern tip of the south side of Tampa Bay.
Nearshore Fishing Report
Red grouper action near shore is a little hit and miss until you get to the deepest near shore waters. Closer to 80-100ft of water is where the chances for keeper red grouper in better concentrations exponentially increases. We are seeing them as shallow as 50-70ft of water, but the better numbers of more keeper sized fish are in the deeper nearshore waters. We are seeing them most often on squid strips, pinfish, cut plugs of white grunts, porgies, or gulf perch. Double threadfins dropped much more slowly to bottom to avoid the bait spinning on the way down is a good option for keeper red grouper as well. In most situations, 40-60lb test and 5-7ot hooks are good options for red grouper and the hook size and leader size is going to be mostly dictated by your bait size and depth of water. The deeper you go, the greater the chance for a bigger red grouper and thus bigger hooks and leaders are a good idea. Obviously, the bigger the bait the bigger the hook and leader too.
Lane snapper action is on fire near shore, and we are seeing them prolifically around 60-100ft of water, but we do find them shallower as well. These guys were considered a by catch we would see occasionally just a few years ago, but nowadays we are seeing them become a steady and reliable target species as they proliferate near shore. Using squid, shrimp or even cut threadfin and smaller hooks and lighter leaders are great options for lane snapper. I would use 30-40lb test and 3-4ot hooks to target them near shore just like the mangrove snapper.
Speaking of mangroves, we are seeing some large mangrove snapper near shore lately. They are not super prolific or in big concentrations, but we are seeing some surprisingly large mangroves near shore. Like red grouper, the deeper you go the more mangrove snapper you will see and the greater the chances for finding higher numbers of the mangrove snapper too.
Hogfish action is steady near shore around 40-70ft of water and we are seeing them most often on our ten hour all day, but we are seeing them on our five-hour half day too. However, on our five hour we do more drift fishing, which makes it a lot more difficult to get large numbers of hogfish. The ten hour gives us more fishing time and we anchor fish more frequently allowing us to target the hogfish a little better on those trips.
Offshore Fishing Report
Red grouper action is going extremely well for us in the deeper offshore waters. We are seeing some really fat red grouper while fishing 150-200ft of water, but we see them consistently around 100-150ft of water as well. The deeper offshore waters, produce more bycatch of red snapper and gag grouper that you have to release while targeting red grouper, but we also see the scamp grouper and fatter red grouper. While fishing shallower under 120ft you are much less likely to run into concentrations of red snapper and the red grouper bite is going well there too. Look for them with the same bait we are using and recommending for the near shore red grouper. However, the leader sizes are bigger around 50-80lb. Hook sizes are also bigger offshore too; 6-8ot hooks are a good idea offshore. The bigger the bait and the deeper the water just like near shore the bigger the leader and hooks.
Mangrove snapper action is fired up offshore right now. We are seeing some monster mangrove snapper in a big overall size while fishing deeper offshore waters. We are seeing  5-6lb average on the mangrove snapper which is incredible! Especially closer to 150ft and beyond we are seeing a steady mangrove bite with an incredibly larger average size. 40-50lb leader is a good idea with around 5-6ot hooks. Cut threadfins are working extremely well on the double snell rig.
Scamp grouper is going well out in the deeper offshore waters beyond 150ft of water with the smaller pinfish, 4-6oz diamond jigs, and squid strips. However, we see them most often while targeting the mangrove snapper on cut threadfins fishing that double snell set up.
Blackfin tuna are pretty thick out there offshore right now. We are seeing them on flat lines, while trolling, and also while vertical jigging. Wahoo action is sporadic but present offshore too, mostly on trolling, but you can find them occasionally on flat lines. Kingfish are out there offshore as well. Don't forget the flat line with wire while offshore fishing to get a shot at these guys!
< Previous Report
Next Report >