Hubbard's Marina Fishing Report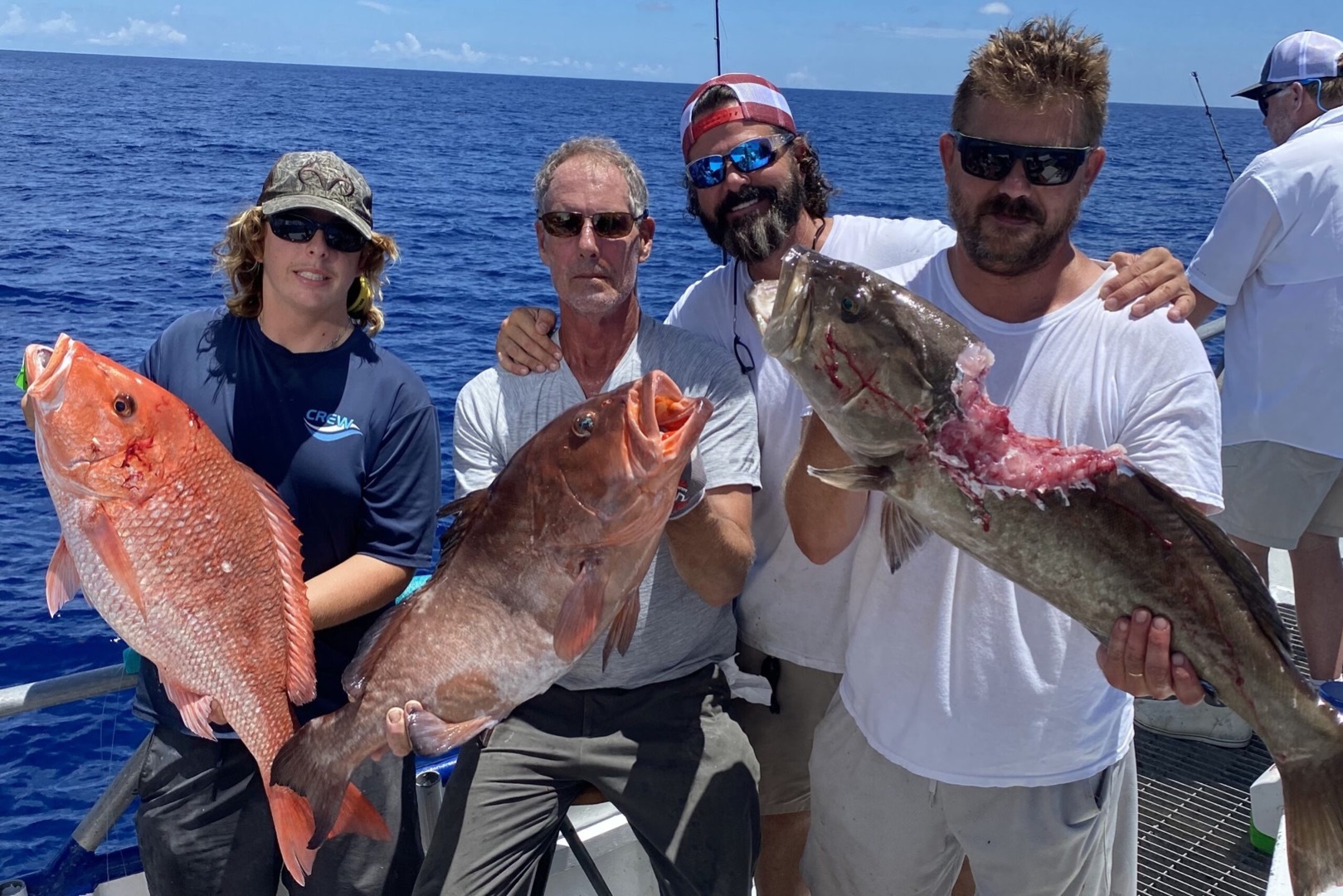 by Hubbard's Marina Staff
7-8-2022
727-393-1947
Website

Inshore Fishing Report
Snook action still going extremely well in the back bay areas and along our passes and beaches. WE are seeing a bunch of fish stacked around dock lights and bridge lights each early morning around the pass. During the day, the beaches have plenty of snook cruising the troughs and especially the start of outgoing tides they stack up around the structures again. The start of the incoming and end of the incoming is a great time to hit the structures once again. Crabs have been a great live bait on the surface for big snook at night, but you can use the flairhawks too around those shadow lines.
Redfish action has been going well around the area. At night, we are seeing them around those dock lights and bridge lights but especially at the bottom or towards the bottom on slow moving soft plastics, or the cut dead bait. During the day, cut dead bait right up under the mangrove shoreline shade lines is a great way to target larger redfish. You are able to find some feeding fish on the flats but they are moving in more singles as of late. Hard to find bigger concentrations right now on the flats.
Pompano are still moving along our beaches and around our more sandy passes. Look for those sandy drop offs, cuts or holes around the tidal flows or around local bridges to target some pompano with the jigs or live shrimp on the bottom.
Trout action has been better on deeper grass flats but you can find them on shallower flats if your fishing the edges, potholes or cuts. They are really doing well on shrimp or white bait but slower moving soft plastics are always a great option.
Tarpon still moving around the area pretty heavily especially around bridges at night, beaches and passes during the day. Typically those full moon and new moon tides flush a lot of crabs and have them excited. I would guesstimate this week's full moon outbound tidal flushes should have them stacked around local bridges at night if you want a chance to wrestle a silver king.
Nearshore Fishing Report
We are seeing some nice red grouper from time to time on the ten hour all day fishing around seventy to a hundred foot of water deeper near shore. However, the HUB has been doing really well on those extended private fishing charters fishing around this depth with smaller groups really catching good numbers of red grouper too. Live pinfish, big dead baits and occasionally some jigs are all good options for the red grouper. I like squid strips or whole squid, but the whole threadfins with the tail cut are a great option too.
Lane snapper, vermillion snapper and the occasional mangrove snapper are biting well in this deeper near shore depth range too. Really more common to see more mangroves as you get deeper near shore. Lane snapper will be shallower too, but they are more veracious eating just about any bait. While the mangroves are mostly all about cut threadfins, sardines, cigar minnow or the live shrimp. Vermillion are similar to mangroves in that they are primarily deeper near shore and beyond, but they are like lanes in the fact that they will bite just about any bait you send down.
Hogfish action has been spotty to say the least, but we are still catching a few near shore. We are seeing them occasionally on half days and also on the ten hours. However, we are not seeing any consistency or large numbers of them in big concentrations this time of year. Once water cools, they will get more aggressive and get more concentrated for us.
Pelagic action has been quiet near shore, but we are hoping to see more of the 'chicken' dolphin or smaller mahi as that is somewhat common in summer near shore. We did see good numbers in June at one point, maybe this full moon will move some waters around and bring us another push of chicken dolphin.
Offshore Fishing Report
Long stretches of very nice weather have made it tricky offshore while bottom fishing. The lack of wind and currents means that we don't have a strong anchor heading or ability to really dial into a spot while bottom fishing. However, this full moon should increase water flows and allow us a better chance to dial in to some snapper, grouper, and more offshore. Despite battling the summertime doldrums of nice weather and lack of wind and current and the spotty rains and thunderstorms the offshore fishing has been going very well for us overall.
Red snapper season grinds on with season not ending until end of day August 18th so we have lots more options to get deep to target these fish while they are open. We have tons of 39 hours, 12 hour extremes and one more 44 hour full moon. Plus, we have the long range private fishing charter options aboard the Flying HUB 2 but unfortunately those are booked up for the remainder of the season. However, they are doing extremely well. Red snapper bite just about anything you toss down to them so the only real struggle is getting on a good bite of fish. You have to fish deeper around 120-140ft or more and we are doing better the closer we get to that 200ft mark. Most of our red snapper action at this time is focused around 150-190ft of water and they are mostly feeding well during the day.
Gag grouper action is going well offshore too. We are seeing big gags out deep using bit live baits and big dead baits. Specifically, the gags have been biting well on the whole squid, bonita strips and some big live baits. I would recommend 80-100lb leader and some big 8-10ot hooks to target these big aggressive fish. Typically, this time of year they will get a little deeper and get a little more tricky to get in good numbers as summer drags on. However, around that October-December time they push shallower and shallower with each coming cold front.
Red grouper action has been going well and we are starting to see more red grouper than gags on many long range trips as the summer heat makes the big ones even more excited. These guys are keyed in on octopus, squid and big dead baits. However, the big live baits often work well too.
Mangrove snapper action has been steady overall but spotty on some trips. We will have one trip with plentiful big mangroves and then another trip where we get a decent number but not a lot of size. Then another trip will struggle to find a consistent bite of mangroves. However, as red snapper closes and these guys become a focus once again we should see more and more mangrove snapper caught.
< Previous Report
Next Report >
< Previous Report
Next Report >
More Reports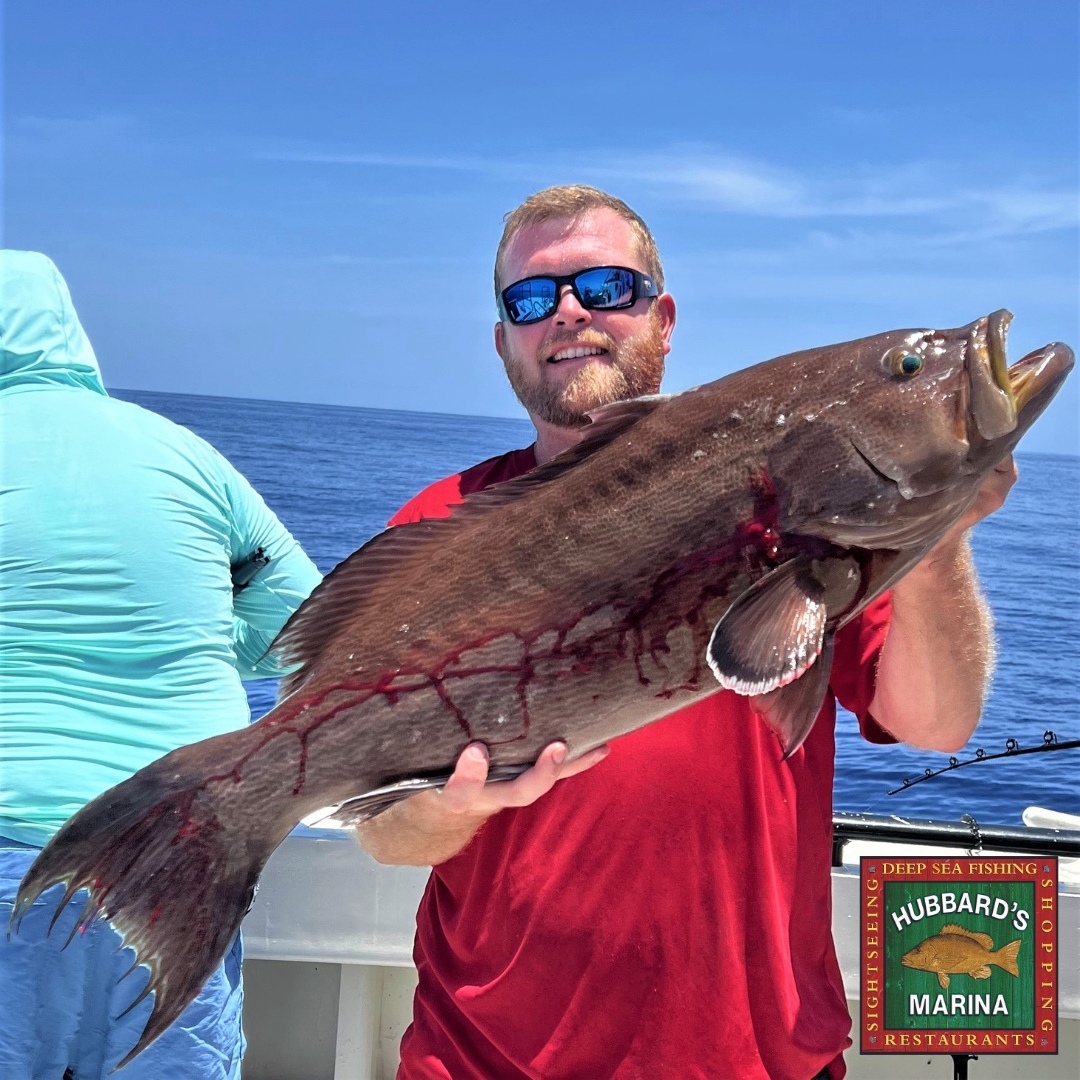 6-22-2022
HUGE 15.8lb scamp grouper from the 12hr Extreme split charter style trip aboard our Flying HUB 2 private fishing charter......
Read More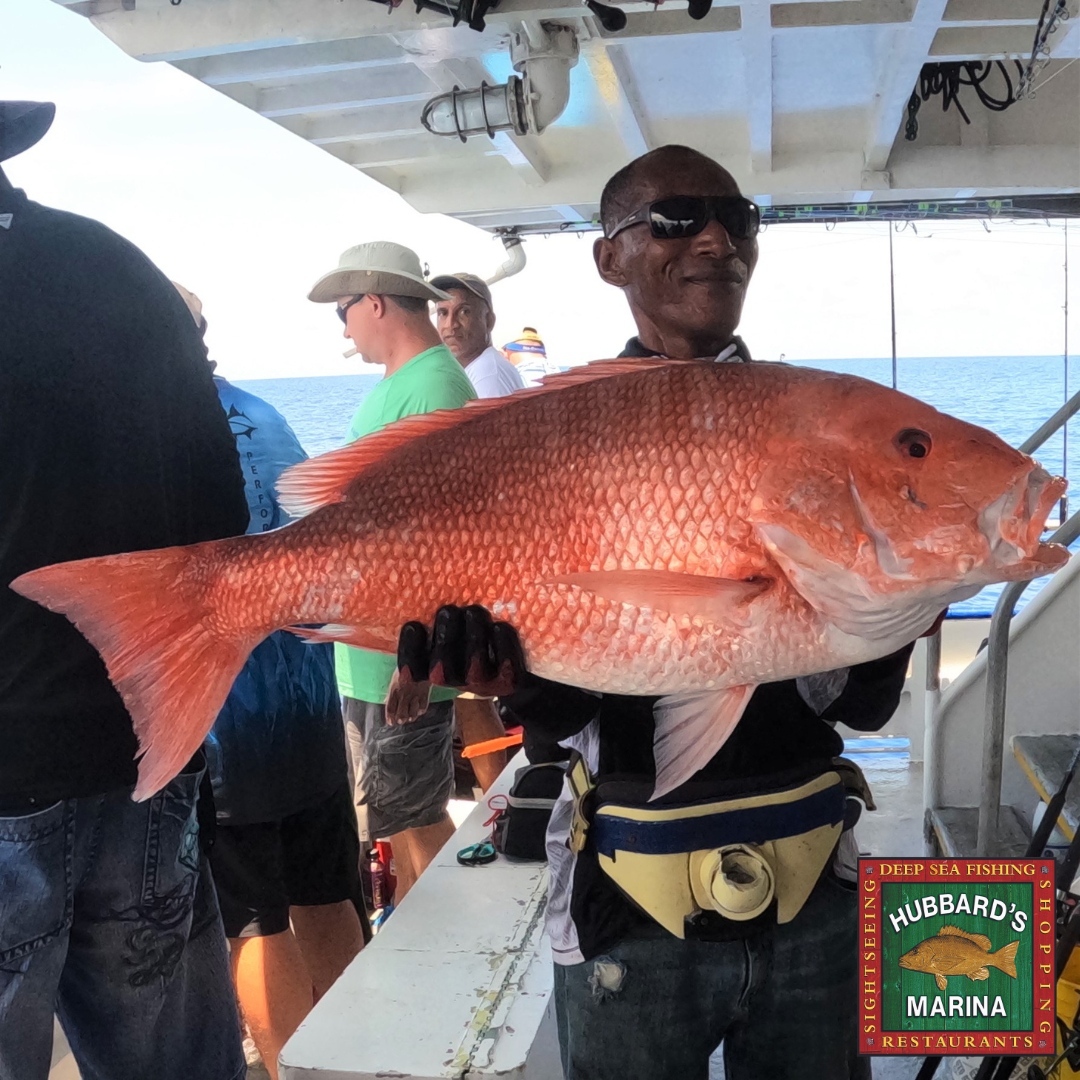 6-20-2022
BIG 21.6lb red snapper from the weekend 39hr! Whats your biggest? Lets see them! https://HubbardsMarina.com #HubbardsMarina ......
Read More