Hubbard's Marina Fishing Report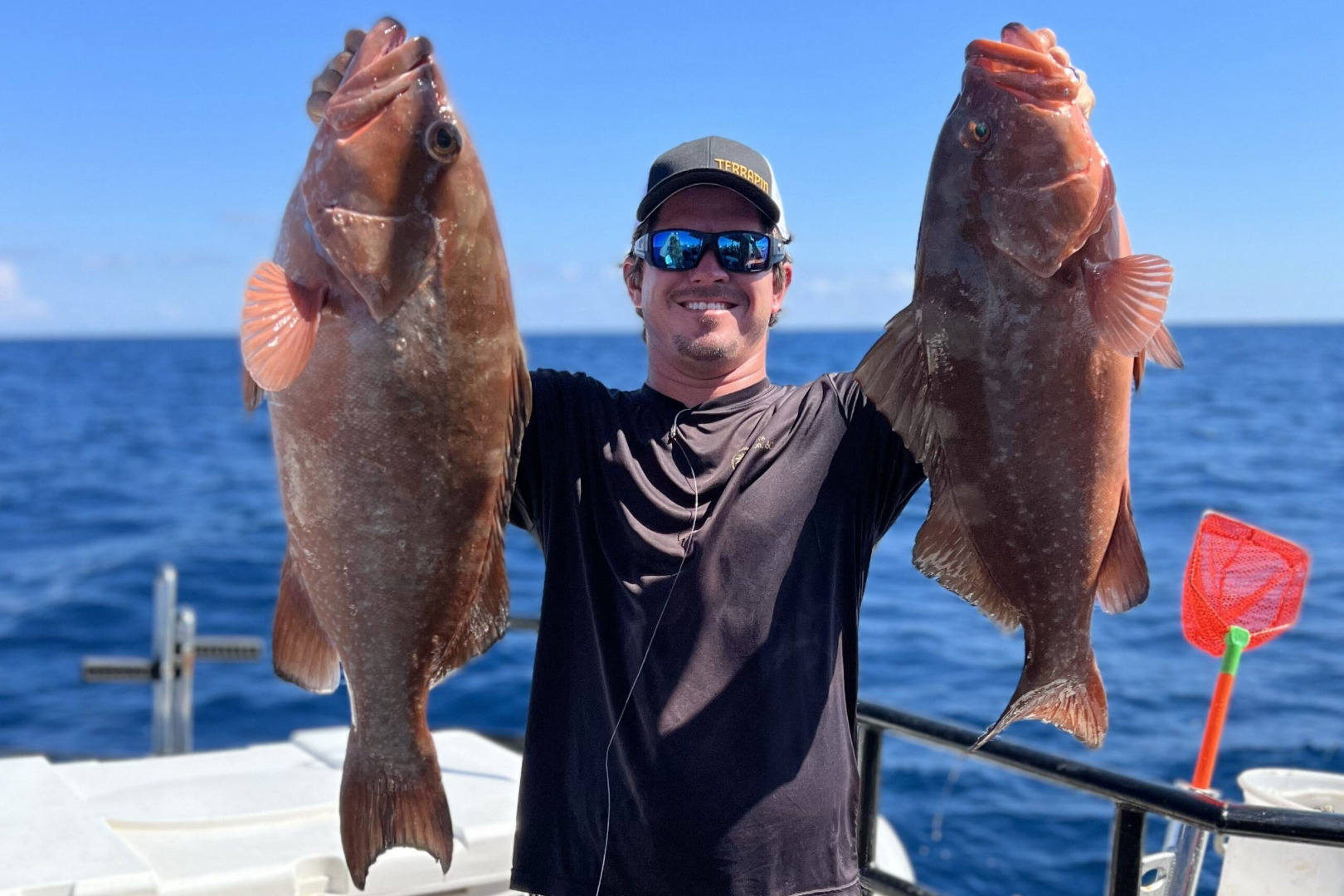 Red Grouper
by Hubbard's Marina Staff
8-12-2022
727-393-1947
Website

Inshore Fishing Report
Snook fishing action has been great around the area from the beaches to the back bay areas. However, the passes have concentrated the fish at night and we are seeing a great outbound bite lately around this full moon. Especially through the night, really mostly at night, the fish are feeding best. The cooler temps, strong outbound tides, and plentiful bait have all helped a lot to inspire actively feeding snook around our passes. With the added rain and the full moon we have seen a lot of flushing crabs which are working well for snook on the surface. While we are seeing some shrimp action too, but pinfish on the bottom are great options too!
Mangrove snapper are innumerous around local structures like bridges, docks, piers, jetties, rock piles and seawalls. Great time to hit the mangroves when the tides slow and the bite slows on the flats, on the beaches or at the passes.  Using a little chum on the end of a tide right ahead of slack tide, on the up-tide side of the structure is a great way to lure out endless mangrove snapper and concentrate them for some fun fishing! Remember to use lighter leader, smaller hooks and minimal to no weight while targeting these quick biting super smart fish. They are great eating and fun to target.
Redfish action has been steady around the area. The recent rain has caused the mullet to move around more which helps get the redfish moving and feeding more actively too. We are already starting to see a few schools of redfish around tampa bay which is early in the year, but a great sign of the coming weeks. The dead bait remains king especially cut pinfish or ladyfish around the mangroves or certain dock lines. However, you can get some fish using the soft plastics, live shrimp or the white bait too.
Mackerel are back on the beaches around the mouth of tampa bay and area passes too. Lots of the bait around on the beach which has really brought some numbers of mackerel back to the coast and mouth of the bay quickly. We are seeing them bust through the schools along the coast looking for fast moving flashy baits.
Trout action is a little slower, but you are able to find them in good numbers on some local dock lights at night. During the day target them around local bridges, docks, or those deeper flats. When the water is super hot like this they are hiding at deeper flats and edges of shallower flats.
Tarpon are still around inshore on the beaches, passes and sometimes around local bridges even inside the bay. We are seeing them often in the early morning rolling through the pass on the start of the incoming tide or out of the pass as the sunsets. At night, local bridges are holding some tarpon busting the big congregations of bait.
Black drum action is going really well around the area with big schools of drum located around those deeper bridges like Tierra Verde bridge, the gandy, dick misner, or the sand key bridge. Haven't seen big concentrations around the johns pass bridge, but I would bet they are there too.
Nearshore Fishing Report
Overall near shore right now the bite is a little slower inside of 60ft, but our half days are putting together good catches but its mostly the grey snapper or white grunts this time of year. Once it cools down the hogfish become more prevalent. We are finding some hogfish on the five hour, but they are pretty few and far between. Once we get deeper near shore we start to see more consistent quality especially once past around 50-60ft of water we are seeing more of the lane snapper, vermillion snapper, mangroves, even the occasional hogfish and some keeper red grouper too. The water is just super warm in close and a lot of the fish seem to be less cooperative for us overall inside of 50-60ft of water. Our ten hour is doing well with solid catches of lane snapper with some decent vermillion snapper and a handful of mangroves. More experienced anglers are doing well with bigger catches of the mangrove snapper. Using lighter tackle and a small chunk of threadfin with a double snell rig is a great way to target them, but the live shrimp on a knocker rig is working well too.
There isn't much pelagic action near shore, but we are starting to see the mackerel along the beaches once again. However, the kingfish are not here remotely near shore, but we should be seeing them once again when it cools down later in October-ish.
Offshore Fishing Report
Big dead bait reigns supreme offshore once again. We are seeing some big fat red snapper, red grouper, and some big gags on the bigger chunks of bonita, boston mackerel and the octopus. We are seeing them on a variety of big dead baits, but the live bait is a great option too it just seems overwhelmingly that a majority of big fish are happy with the big dead baits.
Red snapper season is still on this upcoming week until end of day Thursday august 18th, and then we will be able to really focus on the mangrove snapper, gag grouper, red grouper and scamp. The yellowtail have been biting for us too along with some really big vermillion. Keep in mind, if you want some red snapper before the season ends we do have plenty of room left on our two remaining 39 hour trips one this coming Sunday and another this coming Tuesday.
Red grouper closure was recently announced too. This is a quota closure, meaning that the quota for red grouper is projected to be met. Meaning that we are catching a lot of fish and the fishery is healthier. The quota has steadily increased, and it likely will again this coming year and that will continue to help offset these early closures in the fishing year. However, this year we have until end of day on August 29th to keep the red grouper. We still have tons of 12 hour extreme, 39 hours and more to target them before the end of august. Once they close, we will really focus on the gag grouper, scamp grouper and mangroves even more.
Mangrove snapper fishing has been hot out deep, but we are unable to focus on them because were still steadily focusing on those red snapper. Once they close, we will be able to move back to the area we were seeing big mangroves in high concentrations. This area didn't have the red snapper we need close by so we have left it alone for a few weeks and were looking forward to getting back after them soon!
Pelagic wise, we are seeing some nice black fin tuna occasionally and we did catch a wahoo recently too. This past week we also caught and released a nice sailfish from the flying HUB 2 as well!
< Previous Report
Next Report >
< Previous Report
Next Report >
More Reports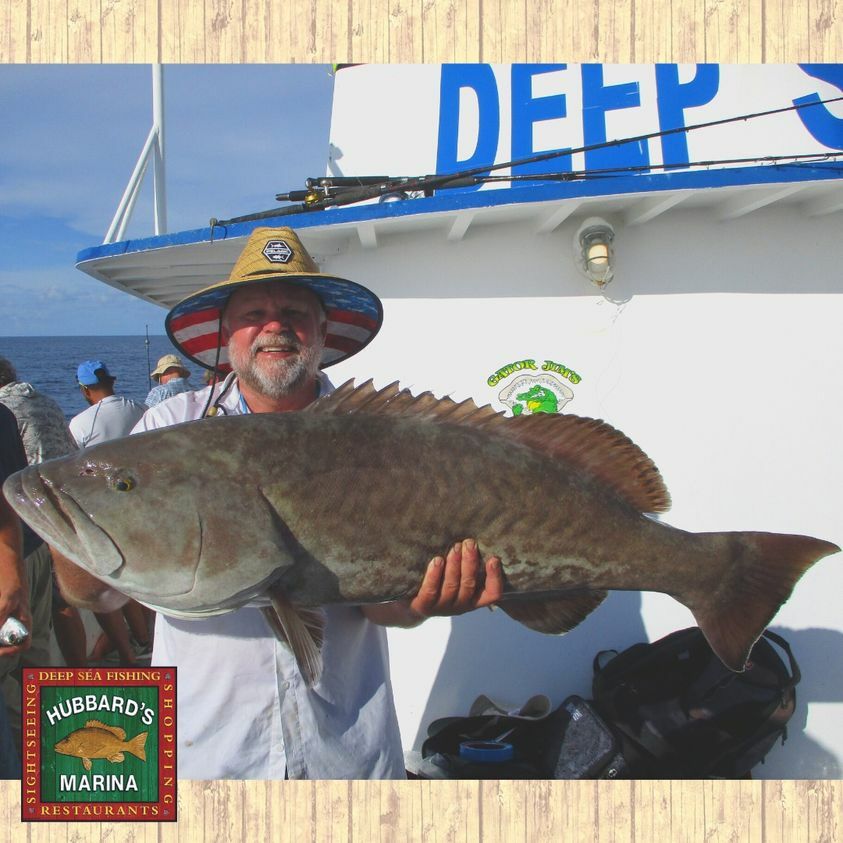 7-20-2022
Nearly 40lb gag from a recent 39hr! You ready for some 'reel' fishing? Join the ORIGINAL and longest running! https://HubbardsMarina.com #HubbardsMarina ......
Read More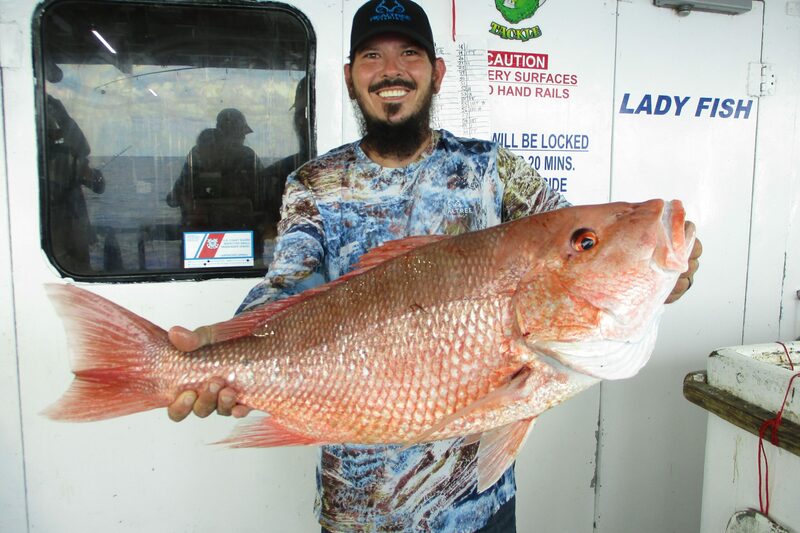 7-15-2022
Inshore Fishing Report Snook fishing has been going well through the area and they are choked up in John's pass. There's......
Read More