Hubbard's Marina Fishing Report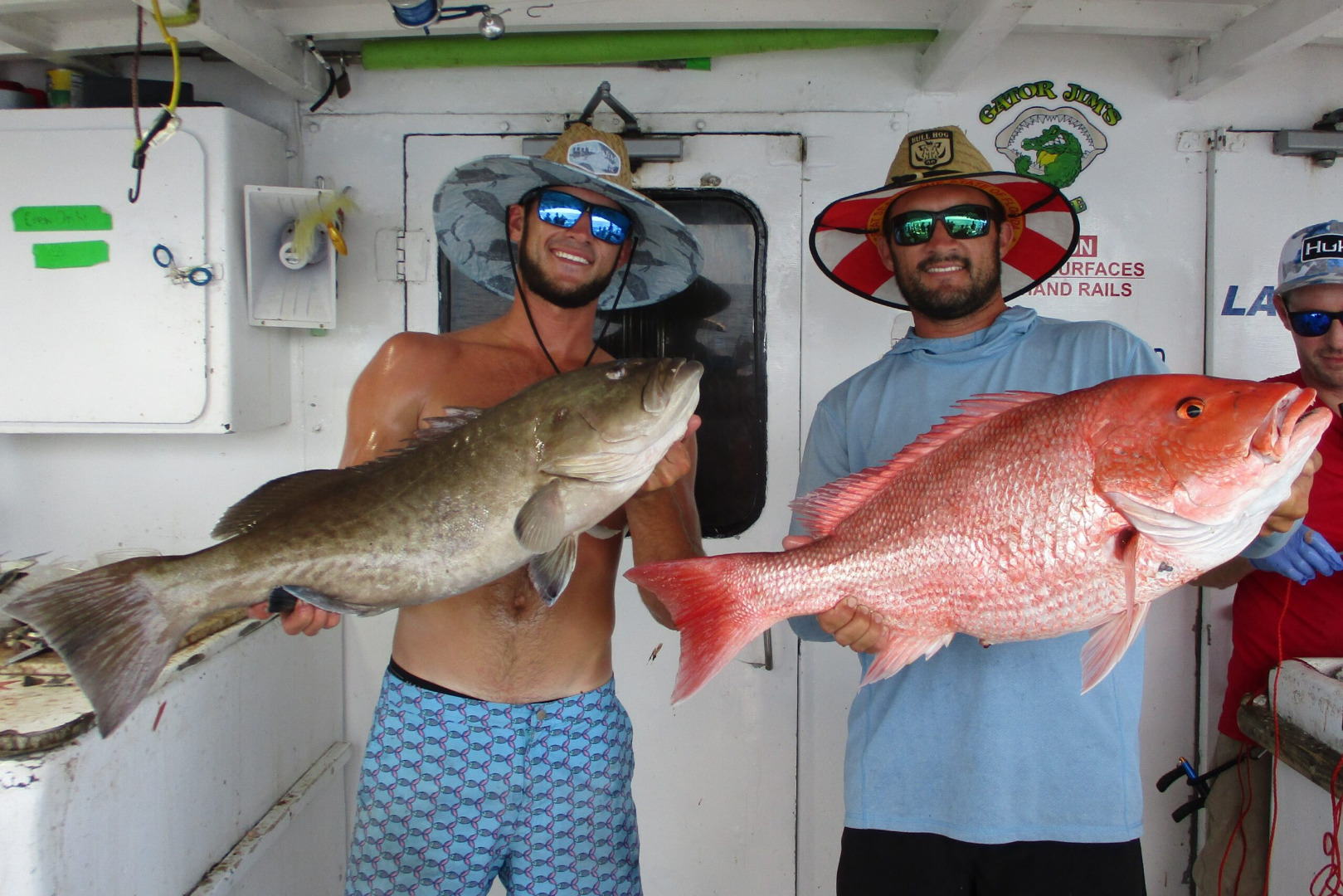 Gag Grouper, Red Snapper
by Hubbard's Marina Staff
8-5-2022
727-393-1947
Website

Inshore Fishing Report
Mangrove snapper fishing is hot right now inshore with clouds of mangroves frenzied around docks, piers, bridges, jetties and rock piles of the bay. My son and I were fishing around Johns Pass and throwing handfuls of cut shrimp along the side of any dock you would see countless mangroves swarm up and devour any chum sprinkled out into the water. They were so plentiful my son ended up wanting to just feed the fish more than actually try and fish for them. It was nuts how many mangroves would accumulate with consistent chum. This same thing can be found around virtually any structures of the bay area right now. Fish those slower moving tides like the end of an outgoing before the incoming or even better the end of the incoming before the outgoing. More slack tide periods are best allowing you to chum and utilize minimal weight and lighter tackle to really dial in to those quick biting mangrove snapper with smaller hooks.
Snook fishing has been hot around local passes at night and through till the early morning periods. I personally have been fishing a lot of mornings lately with great success using around 30lb floro and a 2ot hook and the biggest live shrimp I can find. The start of the outbound tide has brought super aggressive actively feeding snook, but when the current starts to really push they seem to sink to the bottom and hide a bit more from the current. Forcing heavier tackle, weight, and pinfish, but that method has been working well too.  They are also biting well along the beaches still during the day too, but you have to get out to an area less frequented by beach goers or swimmers, and sight fish them in the troughs that run parallel to the beach.
Trout action has been good around dock lights at night, during the day we are seeing a few around the jetties and on the beaches too, plus some dock lines are holding trout too. Inside the bay, look for them around those deeper flats like 4-6ft or more or the edges of those shallower flats. Slow moving soft plastics, small live pinfish, white bait or shrimp are all good bait options for the trout.
Sharks are thick around the passes, bay and on the beaches too. Anywhere you can get some moving water and a big stinky dead bait on the bottom you have a great shot at some sharks this time of year. We are seeing a wide range of sizes from the small pups up to the big males along the beaches.
Redfish are all about the mangrove shorelines, dock lines, or areas they can find some reprieve from the heat. There's rumors of some schooling fish already, but its still pretty early to find big schools of tailing fish. However, for the most part we are seeing these guys caught best skipping soft plastics under some select docks or the mangrove shorelines. Cut dead bait is a great option for the redfish, especially cut pinfish, threadfin or ladyfish. If you can skip a chunk of cut pinfish under the mangroves you have a great shot at a nice redfish. Also, oyster bars especially towards to mid or end of the incoming you can find some nice reds patrolling the oyster reefs. Anywhere you can find that super 'shelly' bottom, mangrove roots, or grass you can find the redfish. They are all centered on crustaceans so that super shell heavy bottom provides a lot of areas for shrimp to hid or crabs and that's what will hold the redfish. This is why 'select docks' work so well for redfish, its all about what is on the bottom and what prey is available for them to forage for.
Nearshore Fishing Report
We have been seeing some truly large lane snapper lately around that 60-100ft area deeper near shore. They love those live shrimp, squid chunks or small chunks of threadfin. We are seeing some great overall size and high numbers of these good eating lane snapper right now. The moving water this upcoming week should promote a good bite in the early part of the work week.
Mangrove snapper action has been decent lately too, nothing crazy but if you are targeting them with small chunks of threadfin with a double snell rig or live shrimp you have a good shot at catching some nice mangroves even near shore. We have seen some big fish but overall the size is around 12-16 inches near shore. They love that lighter tackle around 30lb floro is a good idea fishing inside 100ft for these super smart and leader shy fish.
Hogfish action still pretty slow overall, but you can dial into them if your fishing shallower near shore. We are seeing them best around 40ft of water up to around 60ft, but still the occasional hogfish deeper. The half day is definitely the best option to try and get one, but its not big numbers of hogfish when its this warm.
Red grouper action is spotty, but we have seen some really nice big fish but they are hiding between countless numbers of undersized red grouper. If you get lucky and are able to find one of the keeper fish, they have been good sized. We are using larger dead baits like cut mullet, ladyfish, boston mackerel, or others to target the bigger red grouper. You can also use live baits, but finding a bigger live bait is tricky and you still run into the smaller undersized red grouper even with extra large pinfish.
Offshore Fishing Report
Red snapper are still biting well, but getting a little more tricky later in the season. However, overall we are still having plenty of luck catching some really nice sized red snapper and good numbers of them. We are just having to work harder and search a little bit more for solid numbers. At the beginning of season fishing for them is easy and numbers are plentiful. Towards the end of season, it becomes more work to find high concentrations of these red snapper but by the end of the trip numbers add up and anglers who are really focused have no problem ending up with limits of these red snapper. Keep in mind, we still have around two weeks left to get your ready snapper before season ends.
Gag grouper fishing still going well for us and we are seeing some good sized fish especially a little deeper. We are seeing decent numbers using big dead baits and large live baits for them. Big chunks of mullet, bonita, boston mackerel, and other large dead baits are great options for gag grouper. We should see the gag bite continue and get better and better as the water cools later this fall and into the November and December timeframe which is historically the best time for the gag grouper.
Red grouper action remains steady with solid numbers of keeper red grouper. Much like the gags, big dead baits are working best right now with warm water and lots of pressure soaking a large dead bait is your best chance at a fat red grouper. We are often encountering them along with the red snapper areas we fish like potholes and bait shows on hard bottom in deep water past 150ft of water.
Mangrove snapper action has been really good lately and were really looking forward to the red snapper season concluding to dial into the mangrove snapper. Then move to the grouper and more mangroves through the day. Mangrove snapper love those threadfin with the double snell or the small to medium pinfish.
Pelagic action has been slower out there, but we are seeing the occasional blackfin tuna and also the occasional wahoo. However, we aren't seeing them consistently or often. Just one of those happenstance things with the occasional troller getting hit. However, lately the tuna encountered have been biting baits we are dropping to bottom.
< Previous Report
Next Report >
< Previous Report
Next Report >
More Reports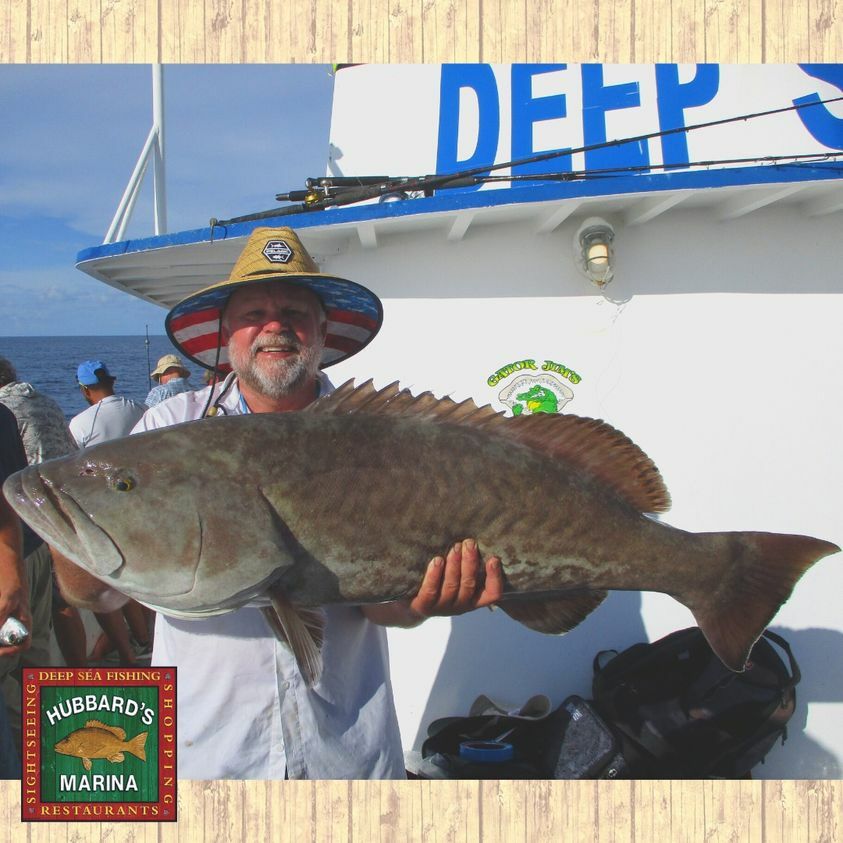 7-20-2022
Nearly 40lb gag from a recent 39hr! You ready for some 'reel' fishing? Join the ORIGINAL and longest running! https://HubbardsMarina.com #HubbardsMarina ......
Read More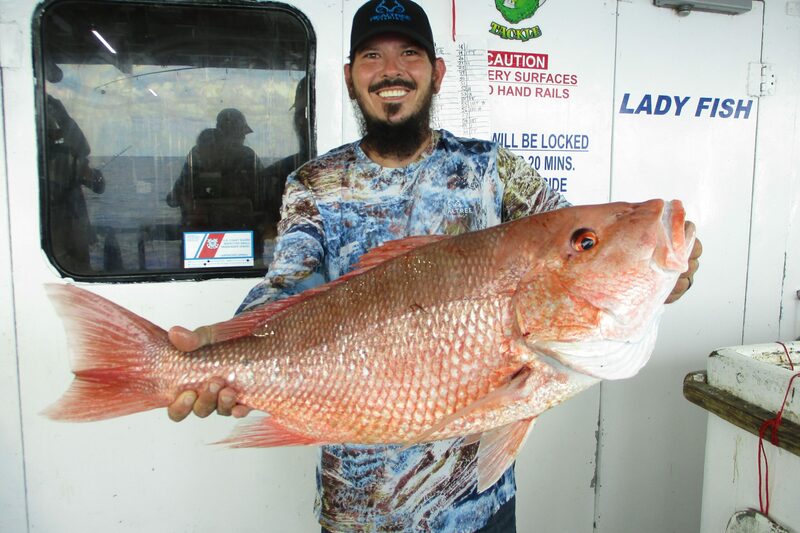 7-15-2022
Inshore Fishing Report Snook fishing has been going well through the area and they are choked up in John's pass. There's......
Read More