September 21st! Fishing Report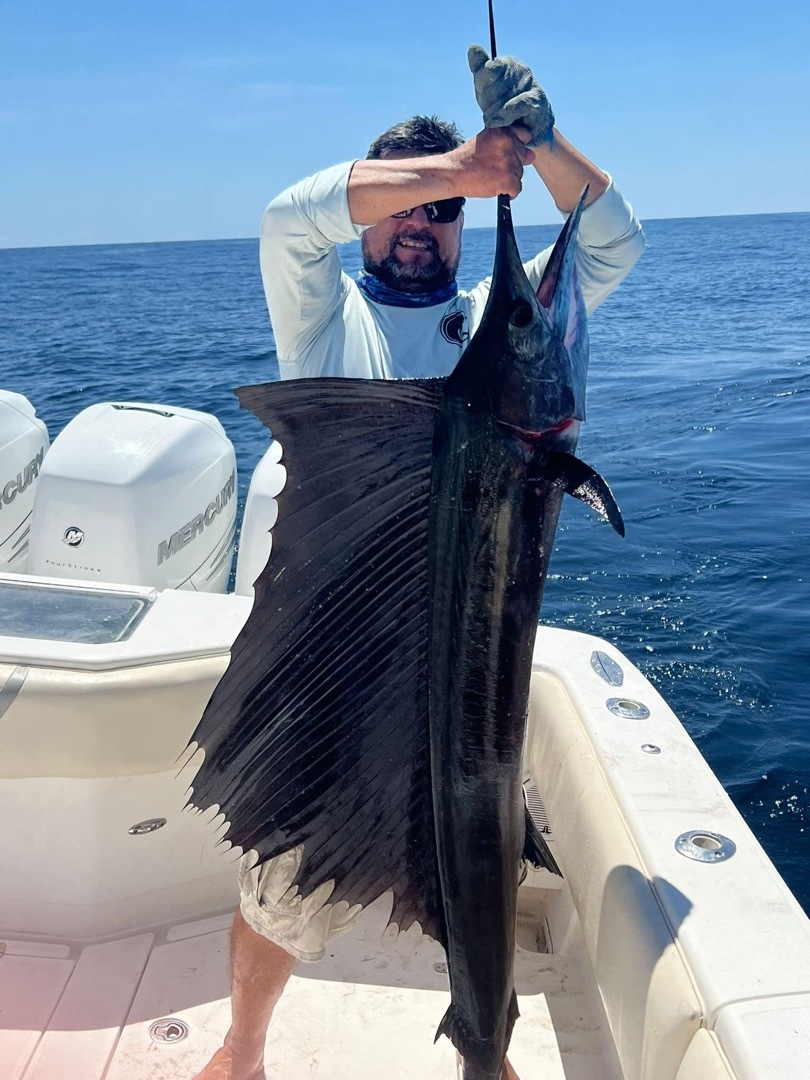 Photo Credit: Baja Adventure Company
by Baja Adventure Company
9-21-2022
(619) 955-6003
Website

Weather & Bait
Overall the crowds have been light. With schools starting in both Mexico and the US. and traditionally unstable weather patterns that come with the month of September this is pretty normal.
Sardines are available, although they seem to be moving around every few days probably due to the weather conditions. Some days they are close or on the way to the fishing grounds and some days you need to go a little out of the way. As far as availability that too changes day to day, so my advice is get out early or you may find yourself waiting in line.
Fish Talk
This week the story is pretty much the same. Dorado are the main species and spread out through the La Paz boundaries. Some days it's best to troll lures allowing yourself to cover more water and other days you'll find yourself making one stop limiting out in a couple of hours.
Since we are now later in the season these fish have put on a few more pounds averaging 12-25 lbs with the occasional 40 lb brute taking you for a spin.
inshore fishing for Pargitos, trigger fish and Cabrilla is still solid when the currents are not too strong. Sardines live or dead or chunking squid or Bonito will all work for bottom fishing.
Offshore the bite for, Striped Marlin and Sailfish is pretty consistent trolling small to medium size lures or ballyhoos. Some areas are holding pods of fish so multiple hook ups are not uncommon. Regarding the Tuna and Wahoo well I wish I had a @#&% answer. There are a few fish spotted one day here another day somewhere else and that's from Cabo San Lucas to La Paz. It seems like every time a bite looks like it's going start to develop we get a weather related event that changes the conditions and we're back in a holding pattern.
Starting in October we will have boats in Bahia de Magdalena. This is a multi day live aboard fishing opportunity that is truly some of the best fishing the west coast has to offer. Marlin, Tuna, Wahoo, grouper, yellowtail it's all there and plentiful. This experience is incredible.
If you have any interest please check online or call the office.
It looks like the next couple of storms are tracking to the north west. That's good news. We might see an increase in humidity and slightly larger swells but that should be the worst of it.
< Previous Report
Next Report >