Swirling Currents, Spread Out Fishing, Massive Amounts of Bait, Dorado, Sailfish, Marlin, It's Fish City!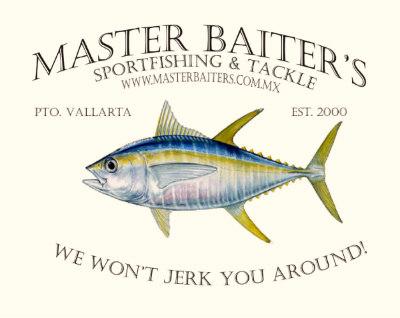 Photo Credit: Courtesy of Master Baiter's
by Stan
10-30-2019
011 52 322 209-1128
Website

If you've been reading my weekly articles you already know it's peak fishing season in Puerto Vallarta. While that means we have some of, if not the best fishing of the year right now, it's never perfect. While 80% of the time things are exactly like you'd hope they'd be, but then things can change in a heartbeat. After a summer of warm water, sometimes water temps are too high and the locals will go down or sound, leave or put up with it. We're talking mostly about Tuna. Billfish will stick around in very warm water, not a problem for them. What happens now is we see changing and swirling currents mixing warm water with fresh "cooler", not cold water. Of course this creates its own set of challenges. Adjusting to these conditions is easy with experienced captains and crews! 
Corbetena, Blue water and plenty of every kind of bait you can imagine makes the "rock" makes Corbetena probably your best choice on any given day. Sailfish and Marlin are in the area, but they're moving around so finding them strictly around the rock can be frustrating. Especially if you're not setup fuel wise to move water. In other words you have to get that boat moving the area because the "fish" are spread out. Marlin have thinned out a bit and those expecting Marlin could be disappointed. Yellowfin tuna are there but they're only around 60 lbs. There could be larger YF Tuna but they're flying under the radar. Heading out once you pass El Moro I'd be dropping baits. 
El Banco is much the same. Marlin out there a few days ago have thinned out and again, those targeting marlin strictly around the high spots will find disappointment. There was some green water the other day which is another indicator currents are changing. Again with warm currents and colder northern currents mixing aka swirling, it can be challenging. Find warm water, blue water and you've got fish. Dorado are picking up in numbers and size north of the high spots. Sailfish are roaming but like the other billfish, they're somewhere between the Rock and El Banco. We need to remember the entire area between these two world famous locations has boated many a tournament winner. No word of any Tuna in the area.
The biggest surprise this week to me was the green water showing up at Punta Mita. Now this green water is mostly gone now and ten miles north of Punta Mita is now Dorado heaven. Sailfish are also most concentrated in this area as well. Any debris is a Dorado Goldmine. Ten to twelve miles on a 310 heading will put you in a good area to boat what seems to be a rare Marlin this week. For now an eight hour trip is worth the effort. I will say this, with conditions like they are, things can change from night to day from one day to the next. The best fishing defense is fuel, plenty of expensive fuel will give you the advantage of finding blue warm water. That's the biggest open secret, fuel! More fuel being burned, the better your chances, but it's not a guarantee. When talking to the potential charter company, make sure you understand what the fuel situation is! Short or low priced operations are not telling you that fish are in the area. If you listen to them, the fish are in exact locations. So extra fuel usage, well it's not a " problem" … ya right. 
Inside the bay we've seen some strange stuff. Dorado which a few weeks ago was not exactly abundant in numbers are now available in short day trips. You can expect a couple of Dorado strikes at the minimum in a six hour fishing trip. Four hours is working as well, but six hours gives you time to find where they went to today. 20 to 30 lb Dorado are anywhere from Los Arcos to La Cruz Marina area. Sailfish are still about a 30% chance, they're chasing massive amounts of bait in the bay and soon we'll be seeing Whales come back into the bay, stay tuned. Jack Crevalls are still in the area slightly, if you find them on the surface you'll have some great arm burning action, if not, well it won't be easy to grab their attention. Snook can still be found along shore line areas near the many rivers in the bay. The fact of the matter is if you're looking for some family fishing days with short hours and a maximum of fun, then the bay is exactly what the doctor ordered amigos! Well worth your fishing or tour dollar. 
When it comes to bait, with the cool water coming down from up north, Squids and krill which rides the currents drifted in. Sardines, flying fish, Rainbow runners and green runners, Goggle Eyes, you can't list all the baits running the area. The bite, well it hasn't changed now for three weeks. Best to be where you want to be before 09:00 a.m. Water temperatures seem to be mixed, aka swirling. We're seeing spots of 85 degrees, then we're seeing areas to 88, that's a big swing. "Chilled" fish will avoid the green and colder water. This is useable, find warm water, stay out of the cold green water, catch fish!
Tres Maria Island area is still alive and well. Plenty of Action around the second Island, may baits on the surface so trolling in this condition is best. Jigging is the normal process and with Squid for bait we're seeing 250 to 350 lb Yellowfin tuna on a regular basis. Green water is moving into the area but this is not a concern as we already know colder water is not the issue for YF Tuna. Now Black and Blue marlin which have also been running the area may be "chilled" out as they like warmer, not cooler water. If you're looking to boat some world class Tuna, then come join us on Maestro Limpio with Capt Oscar, the same from the Maximus a few years back. My crew is world class, experienced and a little famous! 
Until next week, Don´t forget to kiss Your Fish!
Web page: 
www.MasterBaiters.com.mx
 , Local Phone at: (044) 322 779 7571 or our international number is: 011 52 322 209 1128 10 to 9 local time. #MasterBaitersSportfishing on Instagram, Facebook: Master Baiter's Sportfishing & Tackle. Master Baiter's Sportfishing and Tackle is protected under international trade mark law and is the sole property of Stan Gabruk. 
Peak Fishing Season Continues, Marlin, Sailfish, Dorado Everywhere! 
            Written by: Stan Gabruk owner of Master Baiter´s Sportfishing & Tackle
< Previous Report
Next Report >
< Previous Report
Next Report >
More Reports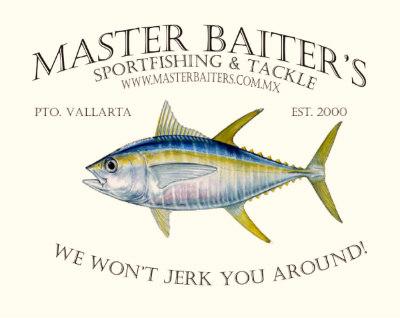 10-24-2019
First, let me say the fishing is fantastic! It's the time of year to turn your "finned fantasy" into a......
Read More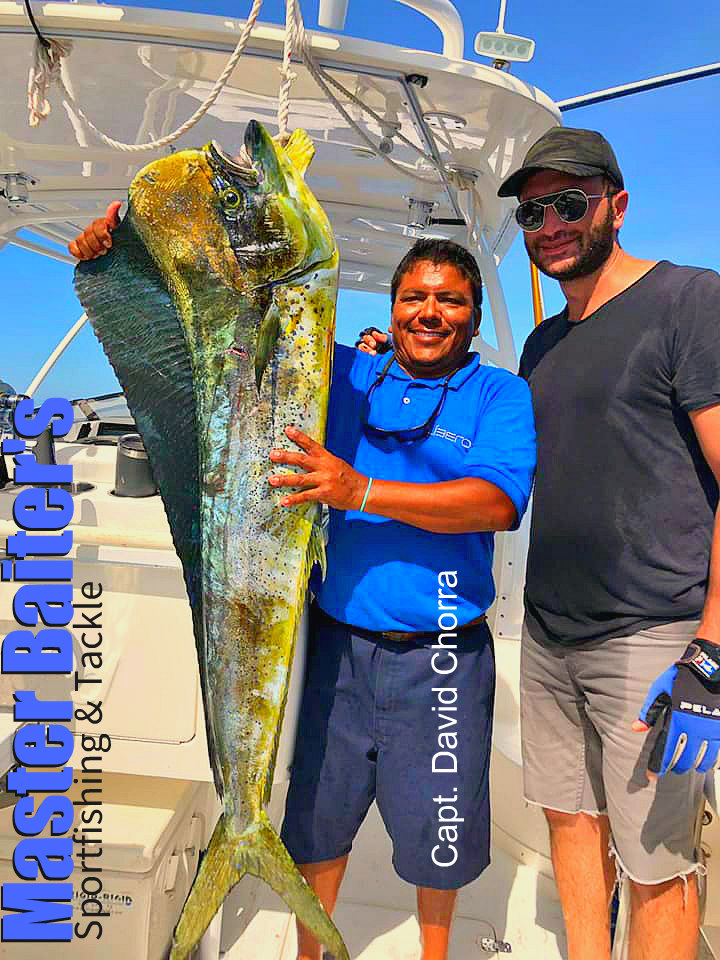 10-9-2019
I have to tell you, I was wondering what happened to our fishing season. We had plenty of blue water......
Read More