Fishing is fair to good at the Gorge, if one species isn't working, move to the next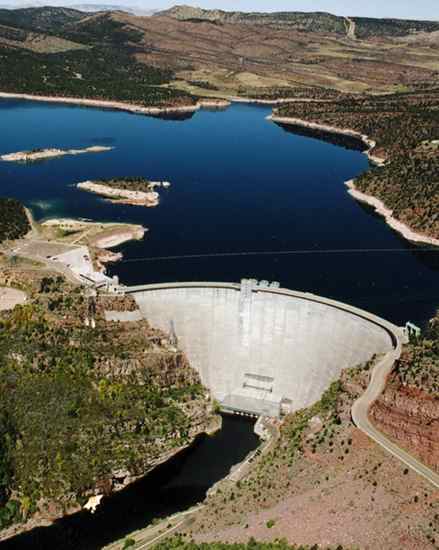 by Utah Division of Wildlife
10-19-2013
801-538-4700
Website

Fishing is fair to good at the Gorge, if one species isn't working, move to the next until you find one that is! It's time to get out and practice for the Burbot Bash, which will be two weekends of fun this year! Visit the website and click the Registration Page link for additional details on the Bash.

Kokanee Salmon: Flaming Gorge and Sheep Creek (a tributary stream south of Manila) are now closed to the take of kokanee to protect the spawning population. All kokanee caught between Sept. 10 and Nov. 30 must be immediately released. Sheep Creek (from Flaming Gorge Reservoir upstream to the Ashley Forest Boundary) is closed to fishing from Aug. 15 to Nov. 30.

Rainbow Trout: Spoons and crankbaits are working well from shore and behind boats. Fish are now in their fall pattern and can be caught at any level from the surface to 40 feet down. We've had reports of schools balling up in the backs of some of the bays.

Lake Trout: Fishing is improving. If you spot a large group of lakers, the best option is to hold your position and drop a vertical presentation. Good presentation options include a jigging spoon (chartreuse) or three-inch tube jig (white) in weights heavy enough (3/8-1/2-ounce to get down to 70-100 feet and feel the strike. Tip your lure with a small chunk of sucker meat and vary jigging activity until you determine the behavior of the fish. Sometimes subtle jigging provokes a hit, but other times, fish hit when the jig is bounced along the bottom aggressively. Mix it up to develop a pattern. Keep your limit of small lake trout. They are tasty, and removing some of them will help both the lake trout and kokanee fisheries.

Smallmouth Bass: The bass are slowing down, but they're still active, especially in the canyon reach where densities are highest. A variety of jigs, top-waters and jerk baits will all catch fish at one time or another. Small jigs and even top-waters are the most fun, especially for young anglers. These lures will provide the most hits and opportunities to catch good numbers of bass. Remember to keep a limit of the smaller fish, if possible. They are very tasty, and removal of these bass will free up more resources for other fish, which will help the fishery.

Burbot: More anglers are targeting and catching burbot outside of the ice-fishing season. They can be caught during the summer, spring and especially late fall. Try fishing for a few hours, starting around sunset, along the rocky points, cliffs and the old channels. Burbot will hit during the day, generally in the deeper waters; however, they become more active during the twilight hours when they move into the shallows to forage. Fish the bottom (or just slightly above it) in depths from 20-50 feet. Use just about anything that glows (e.g., spoons, tube jigs, curly-tailed jigs, minnow jigs) and tip your lure with some type of bait. (Cut bait, like sucker meat, is recommended). Place your lure within inches of the bottom and recharge the glow frequently. It is common to catch a fish immediately after recharging a lure. Anglers are now limited to the summer regulations on poles. You can have one pole with a fishing license or two poles with a two-pole permit. You'll help the Flaming Gorge fishery by harvesting as many burbot as possible. There is no limit on burbot. The Burbot Bash will be Nov. 15, 2013 to Jan. 26, 2014. There will be two weekends of prizes for the most, biggest and smallest burbot (Nov. 15-17 and Jan 24-26) with a tagged fish contest continuing between those two weekends. Visit the website and click the Registration Page link for additional details on the Bash.

< Previous Report
Next Report >
< Previous Report
Next Report >
More Reports
Utah Division of Wildlife Resources Reports
for Saturday, October 19th, 2013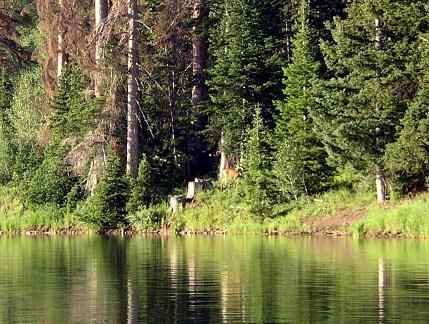 Scofield Reservoir
:
Tiger Trout are biting better than Cutts at Scoefield Reservoir
:
Biologist report indicates a sampling of Chubs, Tiger Muskie & Splake Trout in Joes Valley Reservoir
Huntington Reservoir
:
The fish are very active at Huntington Reservoir
Utah Division of Wildlife Resources Reports
for Sunday, October 13th, 2013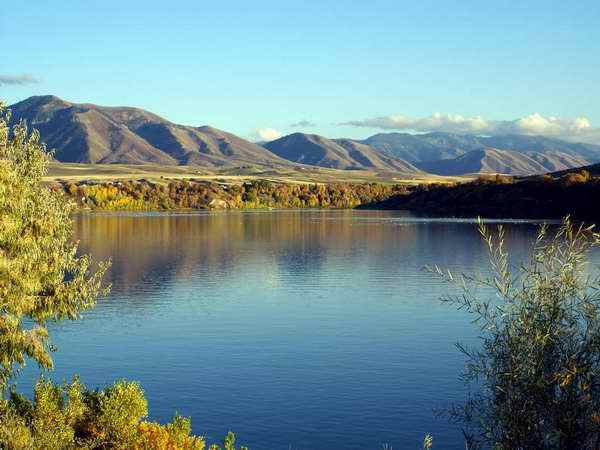 Scofield Reservoir
:
Trout fishing at Scoefield Reservoir has been very good
Electric Lake
:
Interesting Aquatics Biology report on Electric Lake
Boulder Mountain Lakes
:
October can provide some of the best fishing of the year at Boulder Mountain Lakes
Logan River
:
Fishing on the Logan River is hot!
Ogden River
:
Right now is an amazing time to fish the Ogden River!
Hyrum Reservoir & State Park
:
Fishing at Hyrum Lake has been good either from a boat or from the shore